Video from inside a Kentucky courtroom shows the moment the mother of 7-year-old Gabby Doolin came face-to-face with her daughter's alleged killer.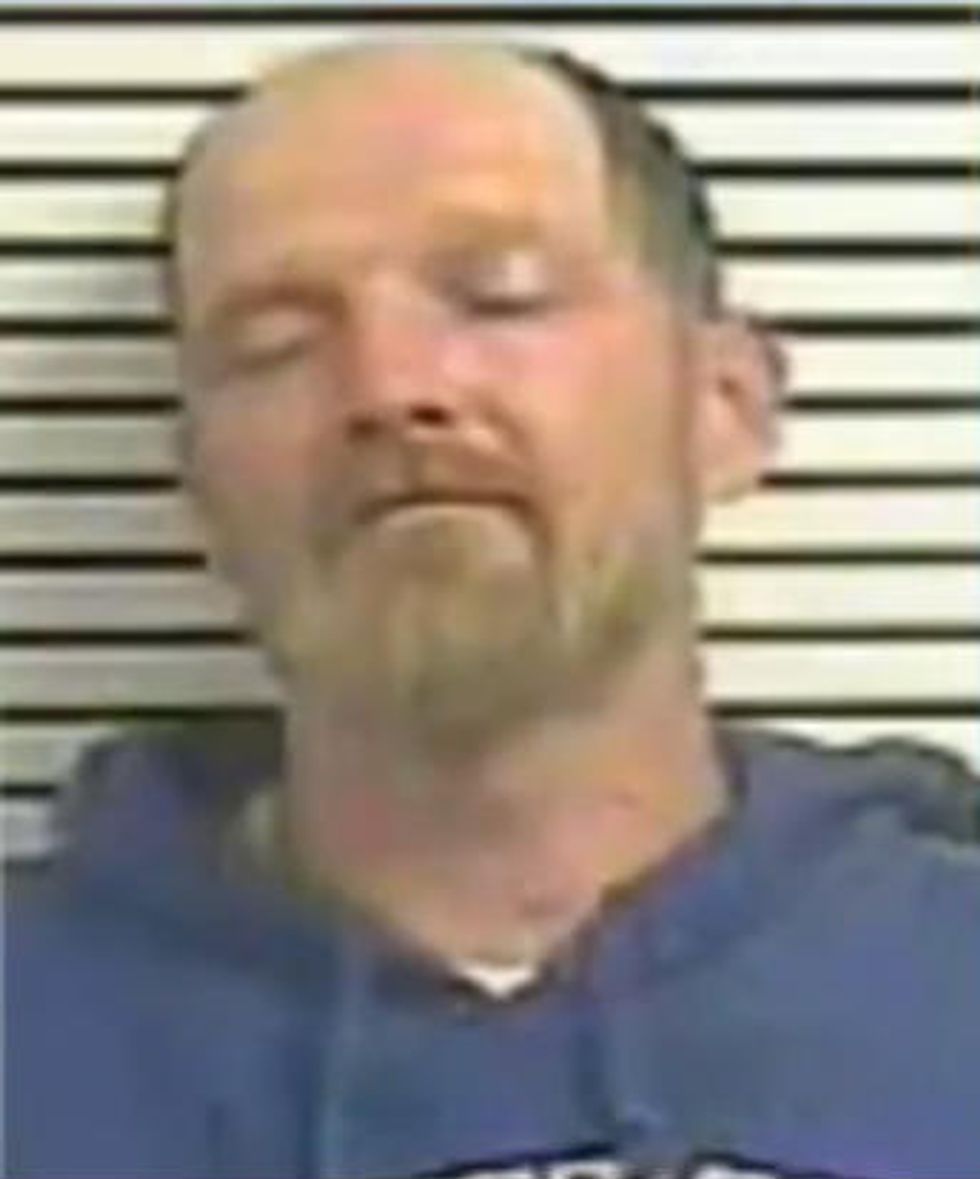 Timothy Madden (Image source: WLKY-TV)
Timothy Madden, 38, is accused of raping, sodomizing, strangling and drowning Doolin Nov. 14. Authorities say Madden left the little girl's body in a creek, where it was discovered just an hour after she died.  Doolin disappeared while watching her older brothers play in a youth football game, WLKY-TV reported.
Madden, whose DNA was recovered from Doolin's body, agreed to let police swab his mouth and collect the clothing he was wearing at the game. He was arrested Friday and charged with murder.
Madden denies having any involvement in the 7-year-old's death.
The mother, Amy Doolin, broke down in tears Monday as Madden walked into the courtroom, where each of the charges he now faces was read aloud in front of him.
Even the judge in the southern Kentucky courtroom appeared emotional during the hearing.
Watch the encounter below:
If convicted, Madden could get the death penalty, WZTV-TV reported.
(H/T: WZTV-TV)
–
Follow Jon Street (@JonStreet) on Twitter