Look at this book. Seems like just an old-fashioned hardback with gilt pages, right?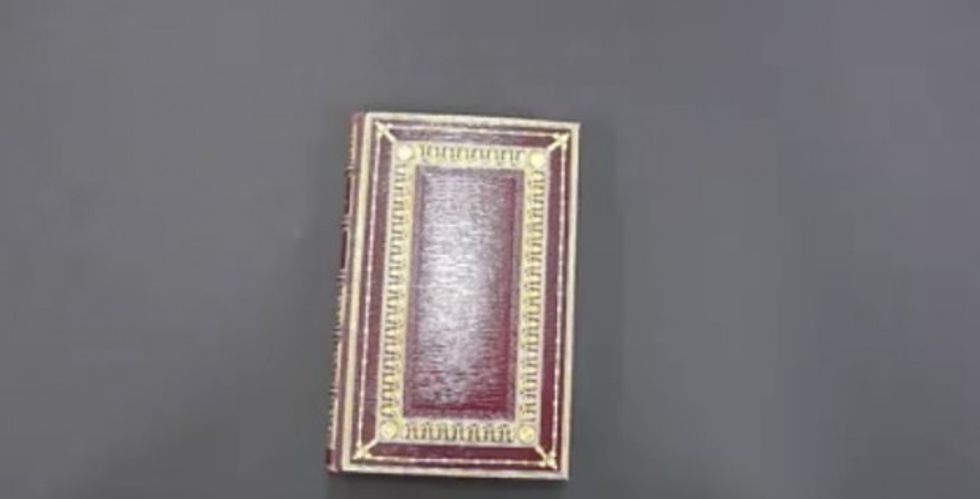 Image source: Cornell University Library/Facebook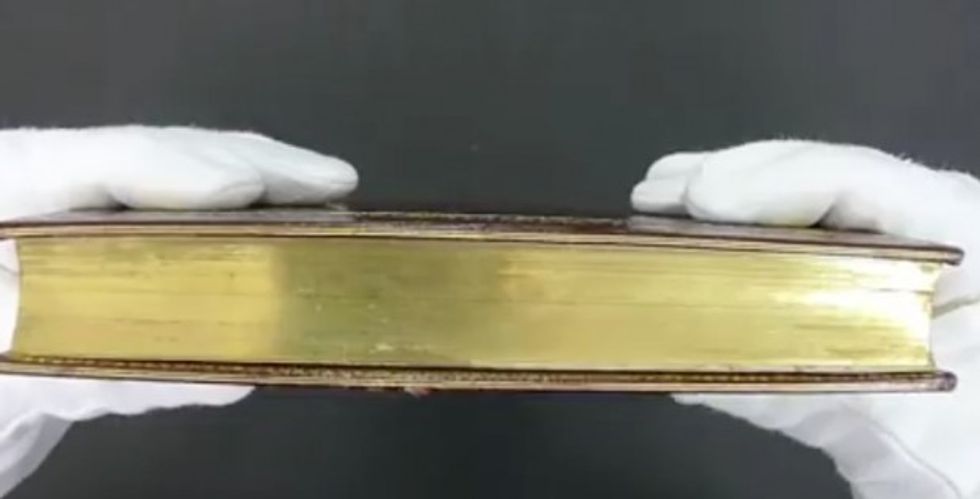 Image source: Cornell University Library/Facebook
If you were to shift the closed pages of the book just so, you'd see ... well, take a look at the video posted by Cornell University Library's Rare Books Collection to see for yourself:
See the painting hidden in the gilt edges of the pages of the book!! It's called fore-edge painting, and this book is one of several in Cornell University Library - Rare and Manuscript Collections.

Posted by Cornell University Library on Thursday, November 19, 2015
The technique is called "fore-edge" painting. The book, according to the University, is a 1925 copy of Kipling's "Kim," painted by a woman known as Miss C.B. Currie. There are less than 175 known fore-edge painted books by her.
"This particular book, which is signed by Currie, is unique in that it contains a laid-in photo of the scene depicted in the fore-edge painting," the university stated on Facebook in a post about the video which has garnered over 3.5 million views since being posted.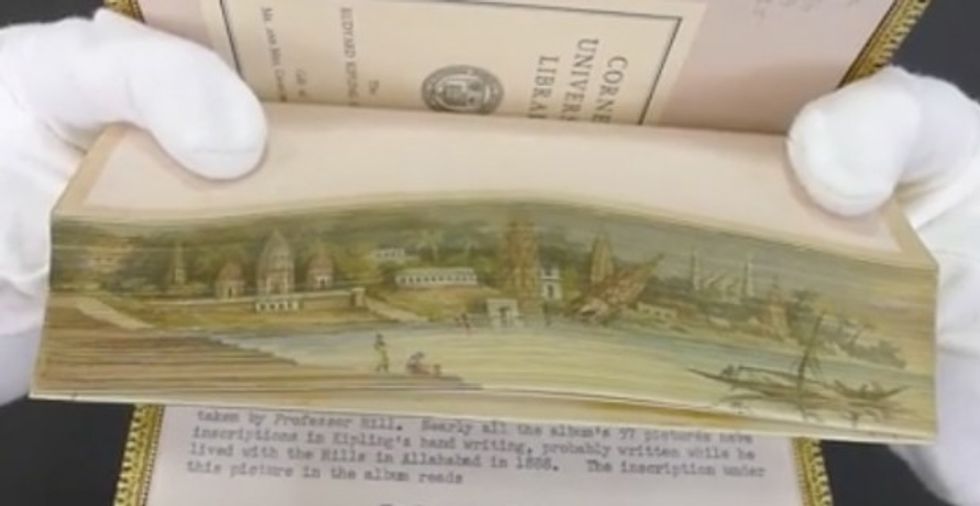 Image source: Cornell University Library/Facebook
The Indiana University at Bloomington has more on the history of fore-edge painting:
The popularity of fore-edge paintings first arose in the late 18th century in the shop owned by Edwards of Halifax, who was already known for his exquisite bindings and who, by adding a fore-edge painting to an already fine binding, was creating the ultimate luxury item. Many other artists took up their paintbrushes to do the same.

Of course, the art of fore-edge painting goes back many centuries before Edwards, to when it was common to write an author's name or book title onto the fore-edge of a book for identification purposes, but this exhibition (with one exception) focuses on the heyday of the "vanishing" fore-edge painting (one that is invisible when a book is closed and appears only when the book is fanned open) that began in Edwards' shop and continued into the 20th century.
Watch this video with an excerpt from a film series shot in 1947 called "Unusual Occupations" showing how such artistic works are created: