After a previous veto and frustrations over the Guantanamo Bay detention center staying open, President Barack Obama nevertheless signed the National Defense Authorization Act on Wednesday.
The initial veto came to try to force the Republican majority in Congress to restore some of the domestic, non-military funding cuts from the sequester — but he has since signed a budget that restores much of the spending.
"I am therefore signing this annual defense authorization legislation because it includes vital benefits for military personnel and their families, authorities to facilitate ongoing operations around the globe, and important reforms to the military retirement system, as well as partial reforms to other military compensation programs," Obama said.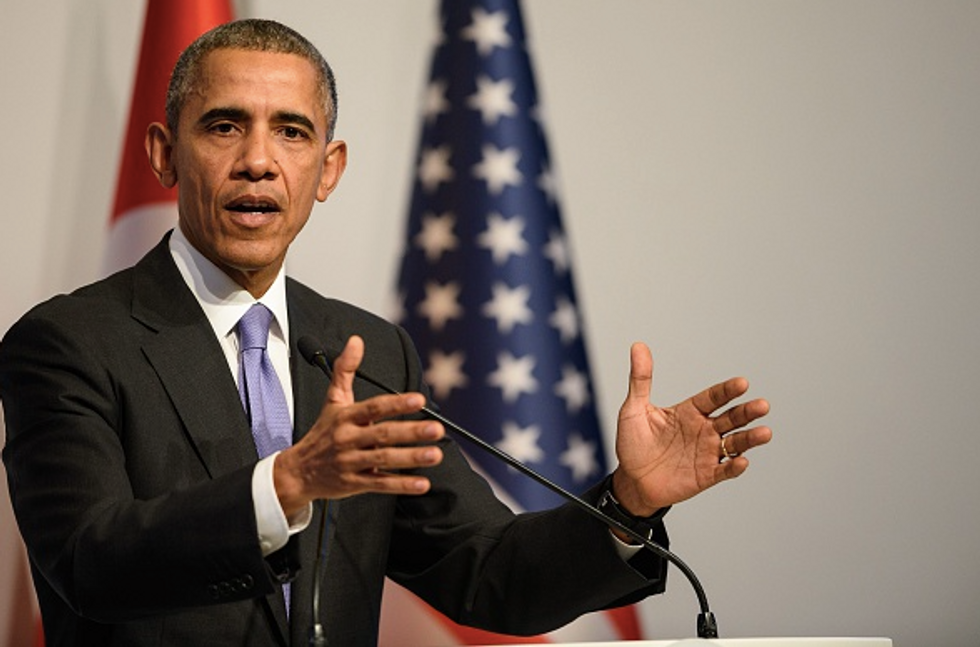 (OZAN KOSE/AFP/Getty Images)
Obama expressed frustration over Congress, with bipartisan support, keeping the Guantanamo Bay prison open for terror suspects. Obama's stated goal since becoming president was to close the prison.
"I am, however, deeply disappointed that the Congress has again failed to take productive action toward closing the detention facility at Guantanamo," Obama said. "Maintaining this site, year after year, is not consistent with our interests as a nation and undermines our standing in the world. As I have said before, the continued operation of this facility weakens our national security by draining resources, damaging our relationships with key allies and partners and emboldening violent extremists."
Obama said provisions of the NDAA make it more difficult to transfer prisoners from the prison.
Obama added, "The restrictions contained in this bill concerning the detention facility at Guantanamo are, as I have said in the past, unwarranted and counterproductive."
The White House has said Obama is considering executive action to close Gitmo even after signing the legislation.