Five months ago, Officer Nick Basinger met a homeless man sleeping in a Cape Girardeau, Missouri, park.
Instead of making him leave or belittling the homeless man — which was what the man assumed Basinger would do — Basinger simply sat down with him, talked about the St. Louis Cardinals and prayed with him. Basinger also brought him enough food to last for the week and put him in contact with the Red Cross and the Salvation Army in order to get him back to Arizona, according to KSLA-TV.
Finally, Basinger gave the man, a veteran who served in Desert Storm, his personal phone number.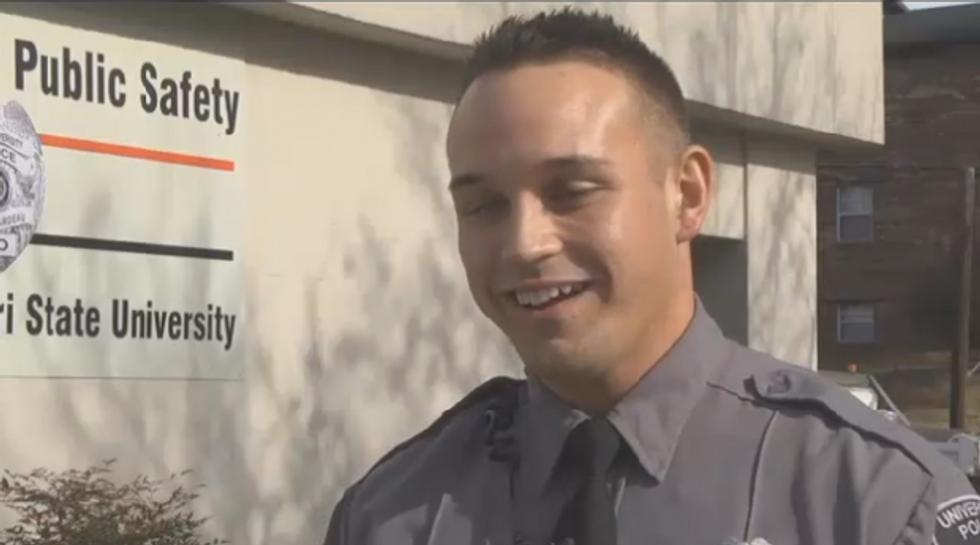 Image source: KSLA-TV
Five months later, the man, identified only as William, sent Basinger, an officer with the Southeast Missouri State University's Department of Public Safety, a message.
"When I saw the police car pull up I was thinking here we go again," the text message read in part. "Instead you get out and smile and start a conversation with me. You didn't belittle [me], didn't make me feel trashy."
In the texts, which are out of order, William thanked the officer for going to get him groceries and said he was sure when he left that he wouldn't come back. William said he was now with his family in Arizona and wanted Basinger to know that he forever changed his life.
"You were truly a guardian angel to me that day," William wrote.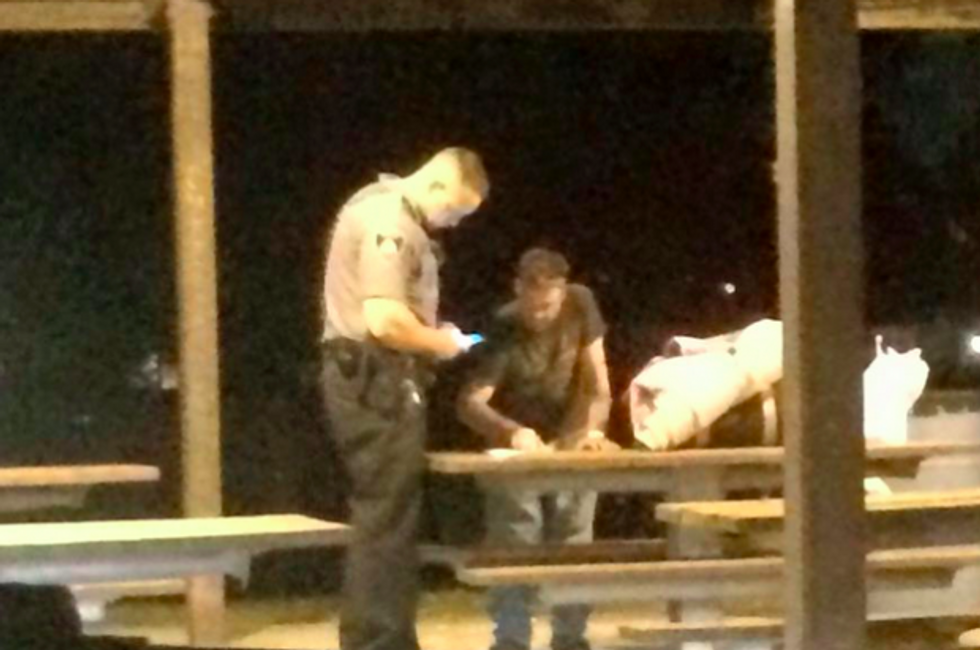 Image via Facebook/Nick Basinger
"You know, the first thing I said to him, I started talking about Cardinal baseball actually," Basinger told KSLA.
"I'm here to help people, I'm not here to harass people," Basinger said. "If you can reach a hand out to anyone, no matter how small it is, do it. That's why we are on this Earth, that's why we are all here."
Basinger posted the text messages to Facebook which has been shared more than 1,000 times.