PHILADELPHIA (AP) — Police have tracked down a fourth person wanted in connection with the shooting of a Pennsylvania state trooper during a chaotic car chase.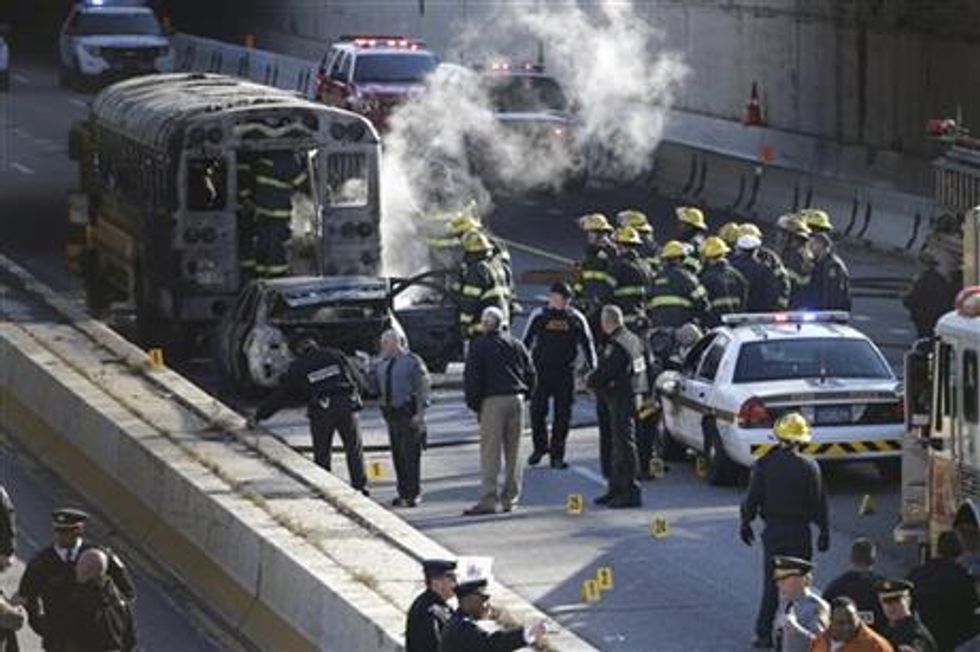 AP
Philadelphia police picked up Kaymer Lewis on Thursday.
Lewis is not considered a suspect in the shooting of Trooper Patrick Casey on Tuesday during a chase that ended in a fiery crash on a downtown Philadelphia highway. Police say they believe Lewis was a passenger in the vehicle that was stopped by troopers prior to the shooting.
The driver of that vehicle, 17-year-old, Giovanny Cotto, has been charged as an adult with attempted murder, risking a catastrophe and other felonies. Cotto's father has said his son is "a good kid" who "made a wrong decision."
Trooper Casey was released from a hospital on Wednesday.
---