Graphic video showing a Chicago police officer fatally shoot a 17-year-old more than a dozen times has sparked unrest in the city, but now new footage showing the moments just before the 2014 shooting has surfaced.
Obtained by WLS-TV, the blurry video from multiple Chicago PD cruiser dashcams shows officer Jason Van Dyke, who has been charged with first-degree murder in the death of Laquan McDonald, driving to investigate a report of someone with a knife.
In the video, McDonald was seen running from police. Another perspective from a different squad car less than a minute later shows McDonald on the ground after he had been shot 16 times. In this latter view, an officer kicks something from the teen's hand.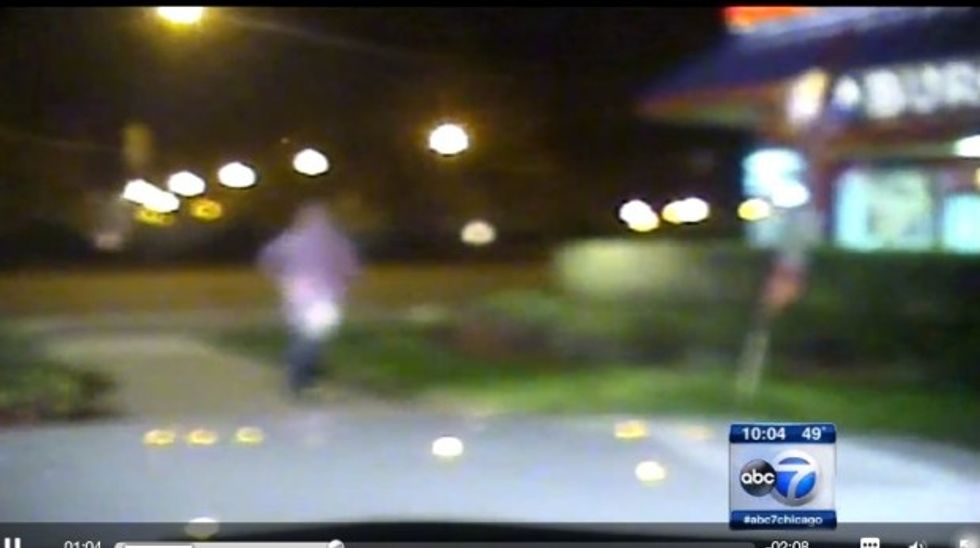 This view from Officer Van Dyke's SUV showed McDonald running. (Image source: WLS-TV)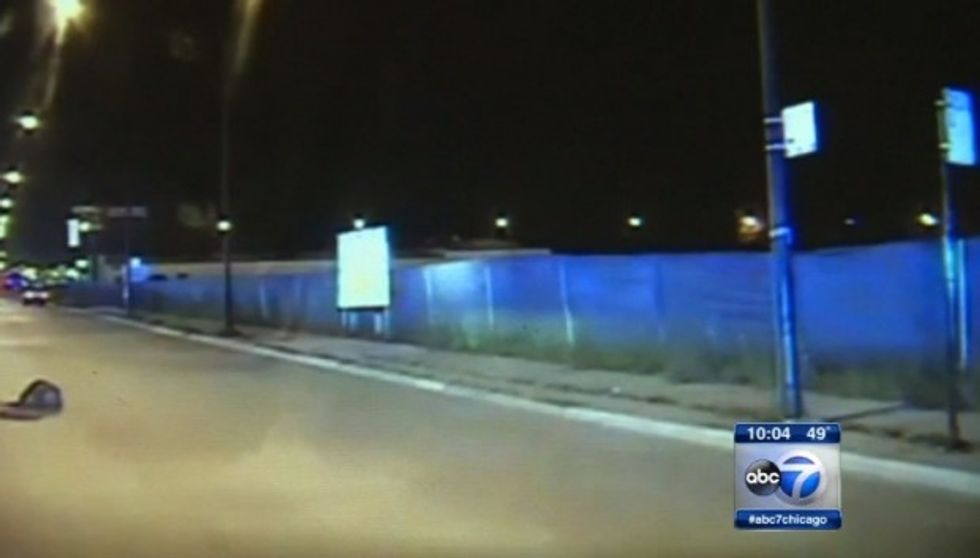 The view from another officer's cruiser showed McDonald fatally shot on the pavement. (Image source: WLS-TV)
Watch the footage:
The news station noted that audio appears to be missing from the video released by the police department.
Superintendent Garry McCarthy told WLS "there were apparently technical difficulties, but in no way shape or form is there any evidence that anything was tampered with."
Federal authorities in a news release issued Wednesday night said they're still investigating the incident.
Cook County State's Attorney Anita Alvarez said Tuesday she'd hoped to make a joint announcement with federal authorities about charges against Van Dyke but decided to charge him earlier in the hopes of calming what she knew would be an angry response to the video.
Experts have said that Van Dyke could be also charged with violating McDonald's civil rights.
—
The Associated Press contributed to this report.