BOSTON (TheBlaze/AP) — Boston police say they do not plan to investigate an apparent nightclub scuffle involving Philadelphia 76ers center Jahlil Okafor unless someone involved comes forward to say they were the victim of a crime.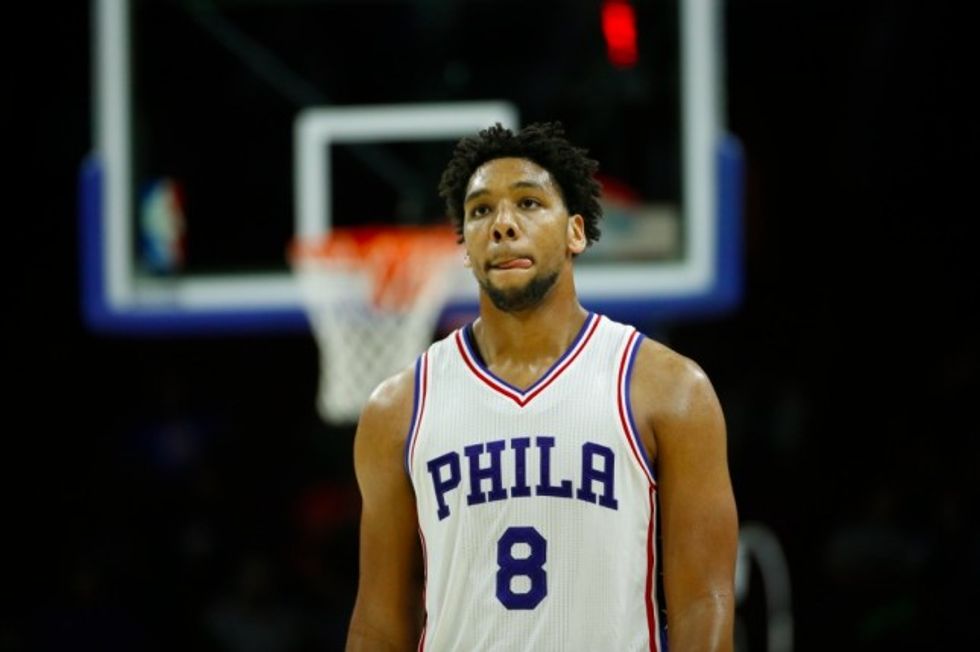 Philadelphia 76ers' Jahlil Okafor (AP Photo/Matt Slocum)
Officer James Kenneally said Friday that police responded to reports of a fight outside the nightclub hours after the winless Sixers lost to the Boston Celtics on Wednesday night. But Kenneally says the participants were gone by the time officers arrived and nobody was arrested or charged.
TMZ posted cellphone video of the altercation on Thursday, showing a man identified as Okafor yelling at and later shoving a man. The website reports that the confrontation started when someone taunted the 76ers.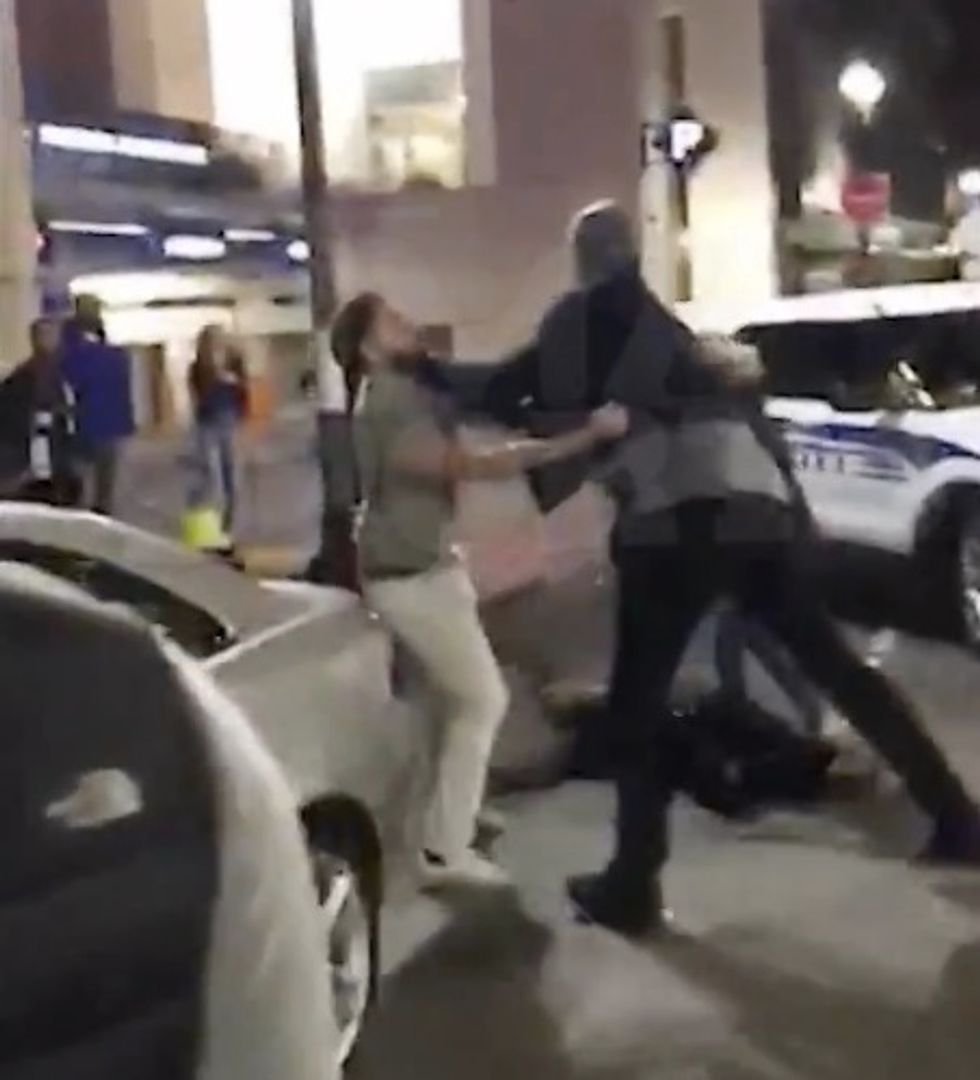 Image source: YouTube
"Apparently, they said: 'The 76ers suck and you guys are all losers. You'll never win a game,'" a source close to Okafor told ESPN.
"I was around the corner when it happened. I saw him a minute after he knocked the dude out," the source added to ESPN. "I think the guy was just talking s***. Saying the Sixers suck."
Philadelphia has 16 losses and is the only team in the NBA without a win. The Sixers also have lost 26 straight games dating to last season and are the first team in NBA history to begin consecutive seasons 0-16, ESPN reported.
An agent for Okafor, the No. 3 pick in the 2015 draft, did not immediately return a message Friday seeking comment. The 76ers declined comment.
Philadelphia plays at Houston on Friday night.
Here's a clip of the fight. (Content warning: Racial slurs are uttered):
—
Follow Dave Urbanski (@DaveVUrbanski) on Twitter