A campaign to convert African Christians to Islam has claimed to have converted more than 4,000 Christians to Islam in just one week this month.
Videos posted on the Internet reveal that Muslim missionaries have been teaching Christian men, women and children in Africa to chant, "I attest that Jesus is the slave of Allah and His Messenger." That chant is an embellishment to the classical Muslim testimonial of faith: "I attest that there is no God but Allah and that Muhammad is His Messenger."
The Middle East Media Research Institute reported that a delegation of mostly Egyptian preachers, led by Egyptian cleric Wahid Abd Al-Salam Bali, claimed on Facebook to have converted 4,379 Christians in Malawi during just one week earlier this month.
One clip from the campaign in Uganda posted on Nov. 10 showed a Muslim cleric urging a Christian man to remove his cross necklace.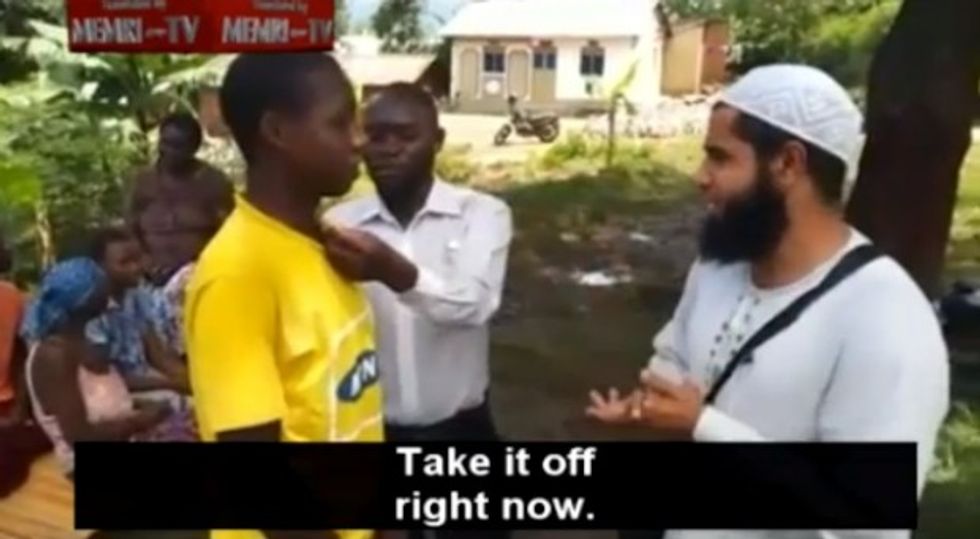 This Christian man was urged to remove his cross and enthusiastically praised once he ripped it off his neck. (Image source: MEMRI)
"You will become a Muslim. You will pray five times a day with the Muslims," the cleric said. "You should take off the cross, because this [the cross] is only for Christians. Take it off right now."
When the man tears off the necklace, the cleric and other bystanders exclaim, "Allahu akbar!" that is, "Allah is the greatest."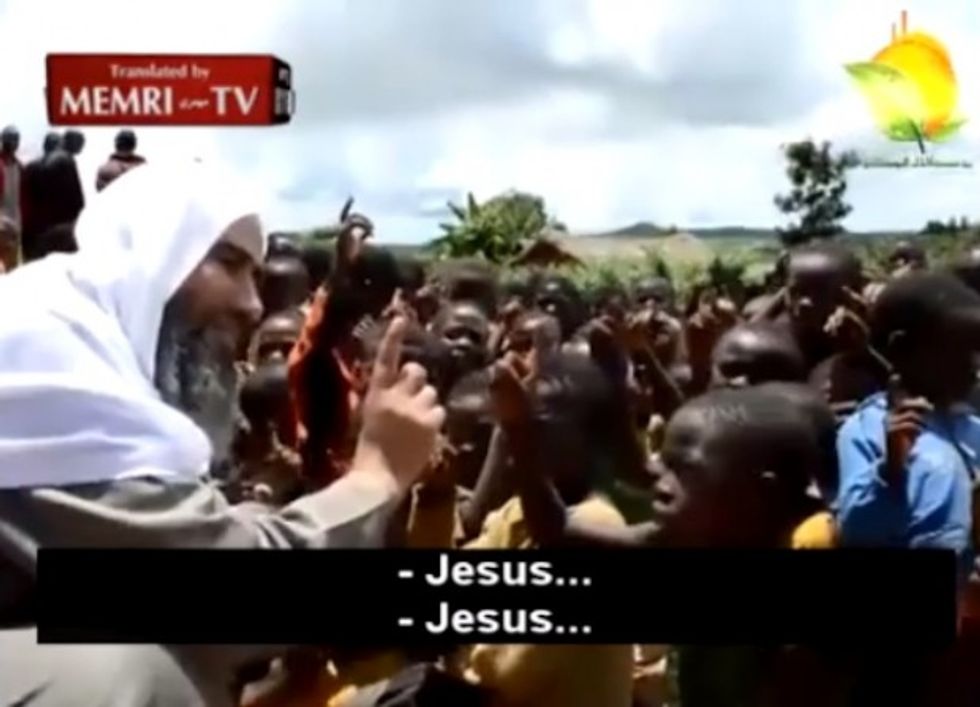 The children were taught, "Jesus is the slave of Allah and His Messenger," referring to the prophet Muhammad. (Image source: MEMRI)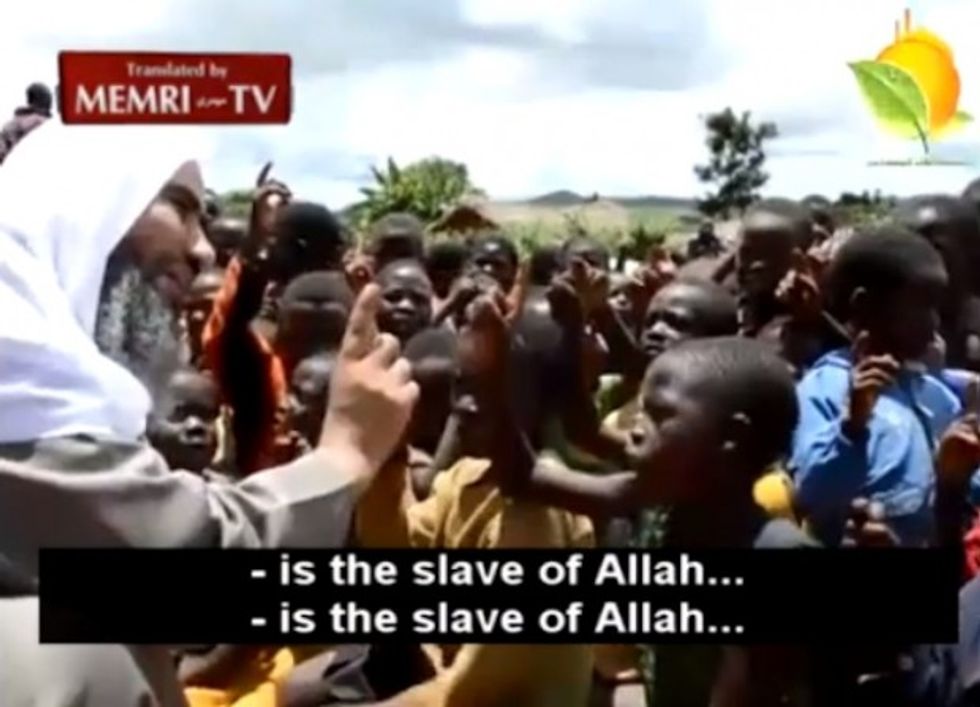 Image source: MEMRI
In another scene, the head of the delegation Bali is seen demonstrating to small children how to chant the Islamic creed with the Jesus reference added. With their index fingers raised, imitating the cleric, the children repeat after the Islamic preacher, "Allahu akbar."
The index finger gesture attesting to the oneness of Allah is often seen in Islamic State group videos including those showing fighters before they head out on suicide missions.
Another clip from Africa showed a cleric choked up by emotion as he praised his fellow Muslim missionaries.
"On Judgment Day this land will bear witness on your behalf that you have come here to call people to join Allah," he said, noting that their work was "ushering people from darkness into light from the path of error to the path of right guidance and from kufr [infidelity, disbelief] to Islam."
MEMRI reported that Bali has led several "Islamization" delegations to Africa targeting rural Christian communities, including visits to Malawi, Uganda, Tanzania and Ghana.