Glenn Beck said Wednesday that the mainstream media ignored the biggest mass shooting in New Orleans since 2013 because "they don't want to talk about the breakdown of the family" — instead spending their time "obsessing" over the Colorado Planned Parenthood shooting.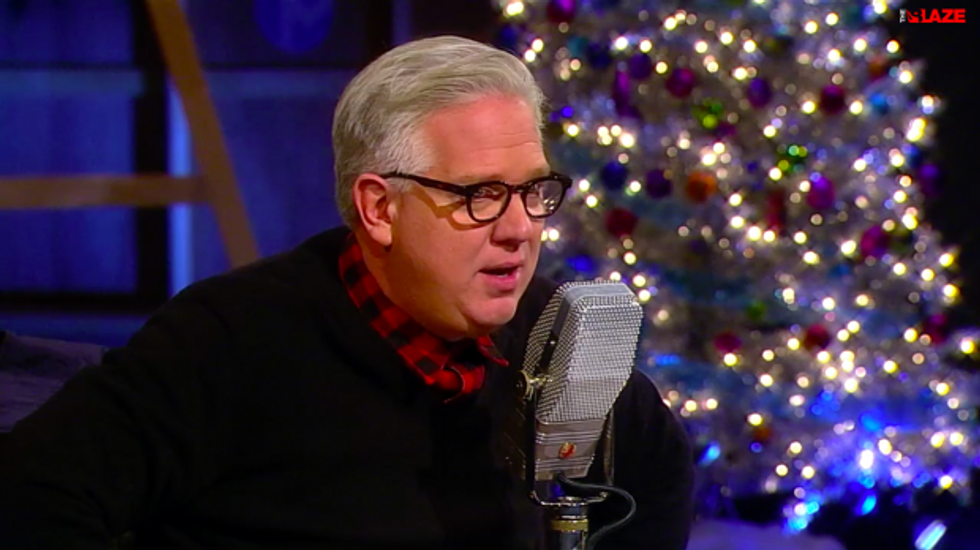 Glenn Beck discusses New Orleans shooting on his daily radio show Dec. 2.
The shooting, led by Joseph "Moe" Allen, took place in New Orleans' Bunny Friend Park last month, leaving 17 with gunshot wounds — 11 of whom were under 21 years old. And New Orleans Mayor Mitch Landrieu described the shooting as "domestic terrorism," according to The Advocate.
As it turns out, Allen has a rather lengthy criminal record, which includes carjacking, home invasion, illegally carrying a weapon and possession of heroin and cocaine.
"Reporting this story would have to mean that — well, you would have to admit that more gun control wouldn't work," Beck said on The Glenn Beck Radio Program. "Because the gun control we have isn't effective. It would also bring attention to a problem with systematic violence in the black community."
Beck also said reporting on New Orleans shooting would "highlight the dangers of letting violent criminals back on the streets after shortening their prison terms," a topic he believes the media doesn't want to discuss.
"The idea is that this was a gang shoot-out, and nobody covered this," the radio host said. "Seventeen people injured in a park with children — the youngest being 10 — and there was no national coverage of this."
According to Beck, it is because the progressive left and the mainstream media do not want to discuss gangs or the "breakdown of the family." However, he said he believes that, if it was a predominantly white gang, the Christian community would have been blamed.
"You don't want to talk about the breakdown of the family," Beck said. "You don't want to talk about gangs. You don't want to talk about any of that stuff.  So that's why they don't talk about it in Chicago, and here it is in New Orleans."
In Beck's opinion, the progressive left has "abandoned" inner-city black communities.
"The progressives have just abandoned those families," he concluded.
Complimentary Clip From TheBlaze TV The full episode of The Glenn Beck Program, along with many other live-streaming shows and thousands of hours of on-demand content, is available on just about any digital device. Click here to watch every Glenn Beck episode from the past 30 days for just $1!
—
Follow Tré Goins-Phillips (@tregp) on Twitter