14 were killed and 17 were wounded after shooters opened fire at a San Bernardino, California, social services facility Wednesday, police said.
Two shooters who donned "assault-style clothing" and were armed with rifles opened fire at a local government agency's holiday party at the Inland Regional Center before fleeing in a black SUV.
The suspects were identified as Syed Farook, 28, an American citizen, and Tashfeen Malik, 27. Police believe they were in a relationship, possibly married. Farook was thought to have been at the party before returning and opening fire.
"They were dressed and equipped in a way to indicate they were prepared," San Bernardino Police Chief Jarrod Burguan said.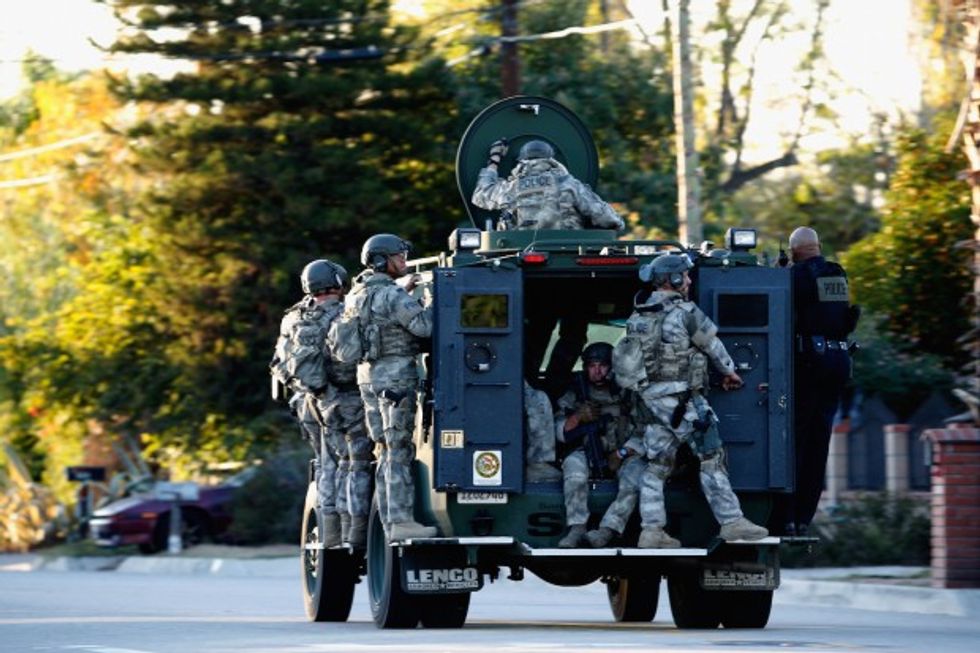 Sean M. Haffey/Getty Images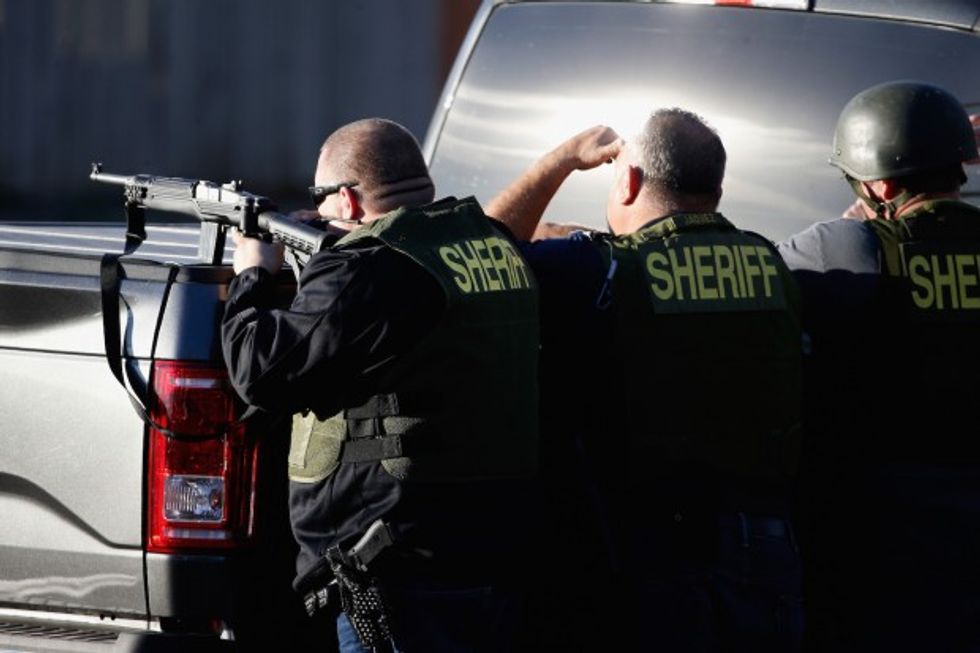 Sean M. Haffey/Getty Images
Hours after the shooting, officers engaged in a gun battle with the suspects after a brief chase. The firefight left the two dead. An officer suffered non-life threatening injuries.
Black SUV in San Bernardino has bullet holes all over windshield. https://t.co/pdMISgOpDf

— Oliver Darcy (@Oliver Darcy) 1449098172.0
A third person was seen fleeing the area andwas detained, but the individual's "extent of involvement" was not immediately clear. A police raid took place at a nearby apartment.
An FBI spokesman said in the afternoon he was "still not willing to say" if the shooting was related to terrorism, but added that it was certainly a "possibility." The agent said that there is a "number of potential" clues that suggest it could be.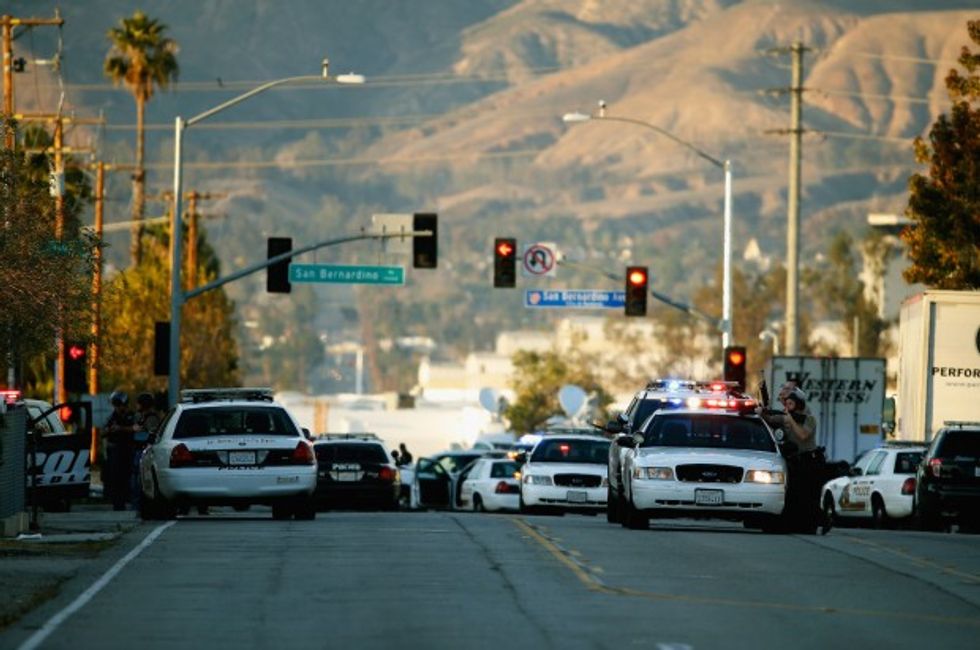 Sean M. Haffey/Getty Images
The suspects were tossing items from their vehicle as they were being pursued by police, but the items were later determined not to be explosive in nature.
Police stressed at a late night news conference that a motive was still not yet clear.
Earlier, after the shooting unfolded late in the morning, dozens of individuals were led out of the social services center and taken off-site in busses.
Terry Petit says he got a text from his daughter saying she was hiding after gunfire erupted at the social services facility in Southern California where she works.
Petit choked back tears Wednesday as he read the texts for reporters outside Inland Regional Center in San Bernardino.
He says she wrote: "People shot. In the office waiting for cops. Pray for us. I am locked in an office."
The Associated Press contributed to this report. Last update: 12/3, 1:46 a.m. ET.
—
Follow the author of this story on Twitter and Facebook: