A U.S. serviceman who risked his life in order to save the Jewish soldiers serving under him during World War II has been recognized posthumously by the state of Israel as a "Righteous Among the Nations."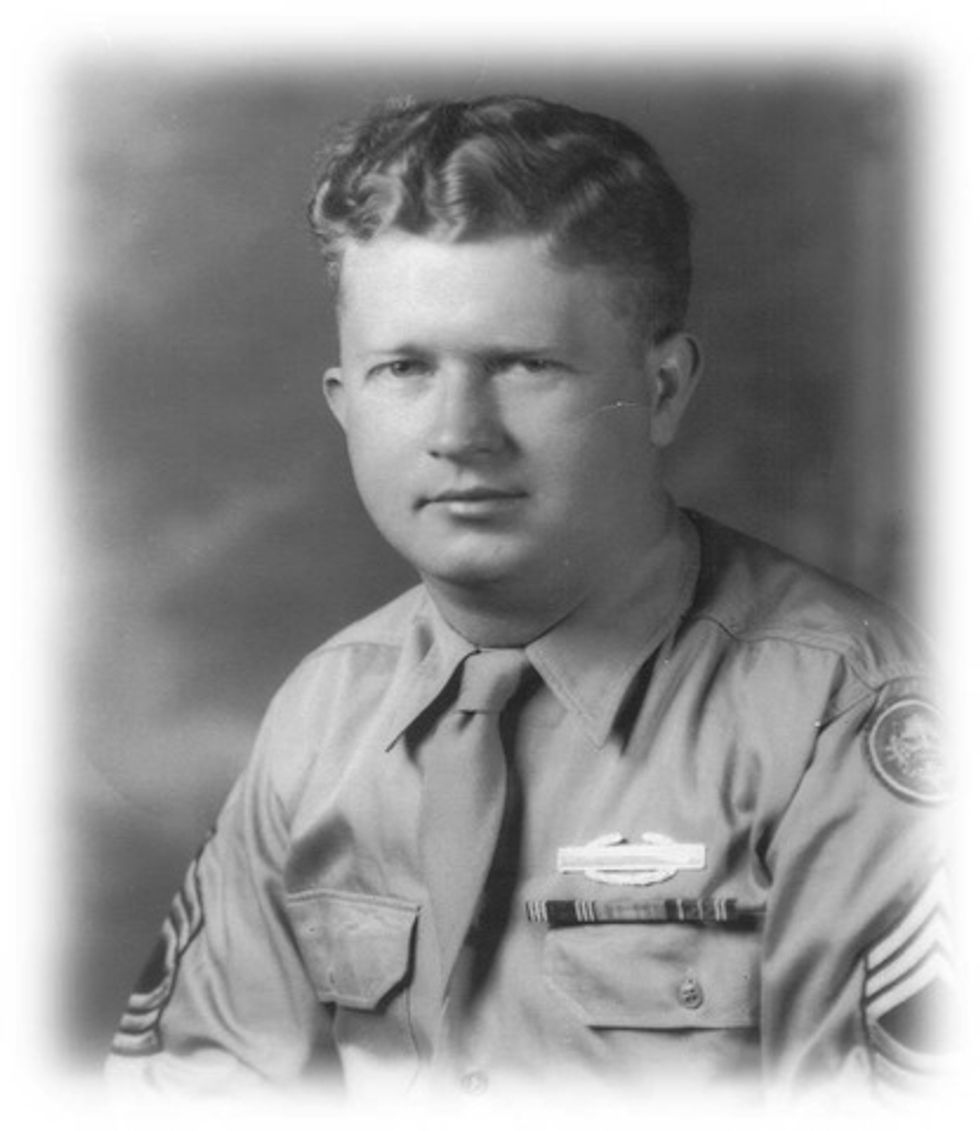 Master Sgt. Roddie Edmonds got all of his soldiers to identify as Jews to prevent the Nazis from harming the Jewish POWs. (Photo courtesy Pastor Chris Edmonds via Yad Vashem)
Pastor Chris Edmonds said that only after his father, Master Sgt. Roddie Edmonds, died did he discover the incredible heroism his father demonstrated by standing up to German officers, an act that could have gotten him killed.
Serving with the U.S. Army's 422nd Infantry Regiment, the Tennessee native was captured by the Germans during the Battle of the Bulge and was sent to the Stalag IXA POW camp.
Yad Vashem, Israel's national Holocaust memorial museum, notes that the Germans had a policy of singling out Jewish soldiers serving in Allied militaries by separating them from non-Jewish POWs in order to then execute them or send them to concentration camps.
One day in January 1945 at the Stalag IXA camp where Edmonds and his soldiers were being held, the order was given that all Jewish POWs were to come forward the following morning.
Edmonds, who was the highest-ranking noncommissioned American officer at the camp, ordered all the POWs, an estimated 1,000 Jews and non-Jews, to come forward as Jews. When they all appeared claiming to be Jewish, the Nazi commander pulled out his pistol to threaten Edmonds. Edmonds declared, "We are all Jews," as Yad Vashem explained:
When the German camp commander, Major Siegmann, saw all the camp's inmates standing in front of their barracks, he turned to Edmonds and exclaimed: "They cannot all be Jews!" To this Edmonds replied: "We are all Jews." Siegmann took out his pistol and threatened Edmonds, but the Master Sergeant did not waver and retorted: "According to the Geneva Convention, we only have to give our name, rank and serial number. If you shoot me, you will have to shoot all of us, and after the war you will be tried for war crimes." The Commandant turned around and left the scene.
One of the soldiers Edmonds saved said it was clear to all what the Germans had intended by separating the Jews.
Veteran Lester Tanner told Yad Vashem, "Over one thousand Americans stood in wide formation in front of the barracks behind Master Sergeant Roddie Edmonds. … The U.S. Army's standing command to its ranking officers in POW camps is that you resist the enemy and care for the safety of your men to the greatest extent possible."
"Master Sergeant Edmonds, at the risk of his immediate death, defied the Germans with the unexpected consequences that the Jewish prisoners were saved," Tanner said.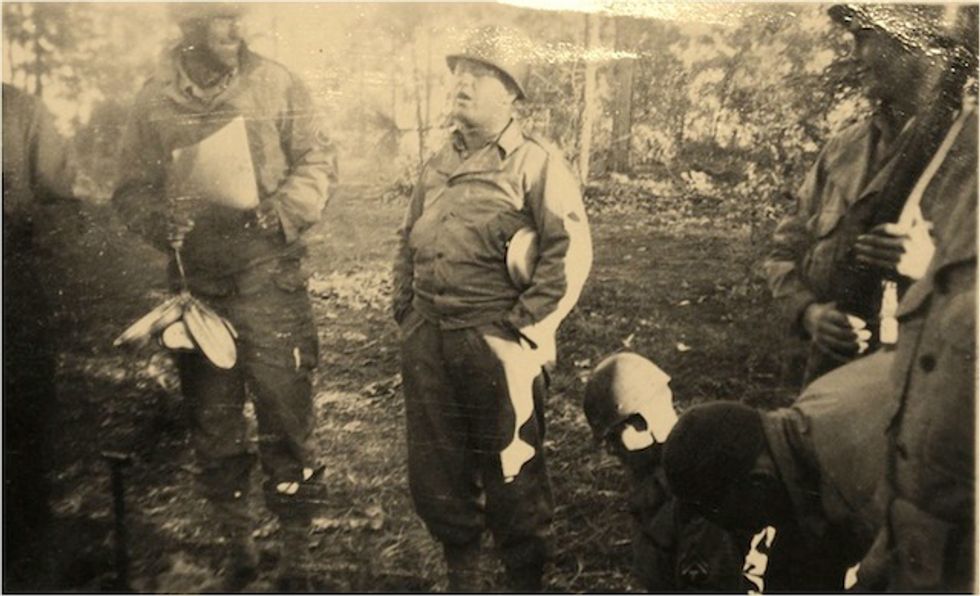 Edmonds was honored posthumously by the Israeli government for his efforts to save the Jewish soldiers under his command. (Photo courtesy Pastor Chris Edmonds via Yad Vashem)
Tanner described what it was like to serve with Edmonds before they were deployed to Europe.
"He did not throw his rank around. You knew he knew his stuff and he got across to you without being arrogant or inconsiderate. … We were in combat on the front lines for only a short period, but it was clear that Roddie Edmonds was a man of great courage who led his men with the same capacity we had come to know him in the States," Tanner recalled.
Edmond's son Chris told Yad Vashem that his father "was a man of great religious faith and an unwavering moral code and set of values to which he was completely dedicated" as he took "personal risks in order to safeguard others."
The younger Edmonds said his father "must have had a cape hanging in his closet. My father was not a superhero, but when he needed to, he put that cape on."
He now tells students, "You, too, have a cape: If you are witness to an injustice, you can choose to ignore it, or to intercede."
Of more than 26,000 Righteous Among the Nations recognized since World War II, Edmonds is the first U.S. soldier to be honored in this way.