File this one under "Unusual Holiday Traditions."
A few days after the lighting of the iconic Christmas tree at Rockefeller Center in New York City, the town of Claymont, Delaware, held its annual parade and celebration in honor of the "Christmas Weed."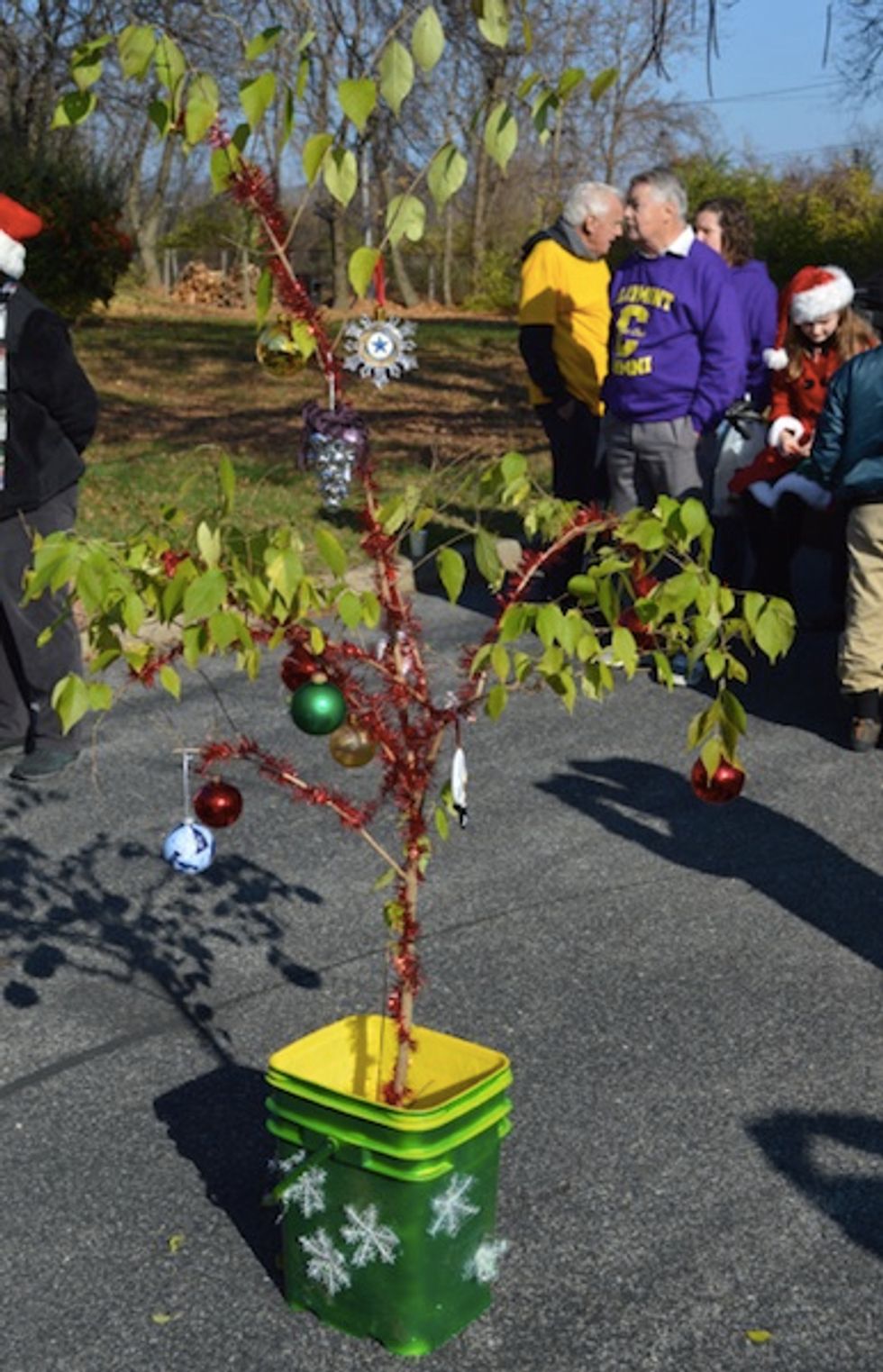 2015's Christmas Weed (Image source: Mike Opelka/TheBlaze)
Despite its history as the town Vice President Joe Biden once called home, Claymont is struggling to find its way after years of higher-than-average crime rates and below-average labor force participation.
But for the last 22 years, the symbolism of a weed pushing its way out of a concrete median inspired the people of Claymont, creating a popular annual event complete with a parade down the town's main thoroughfare.
The curious tradition was born in 1993 when this tiny bedroom community of Wilmington took notice of a small weed (widely reported to be a goldenrod plant) growing through a crack in the pavement on a street running through town.
Locals dubbed it the "Christmas Weed" and honored the plucky plant by placing ornaments and tinsel on its spindly branches.
Legend has it that a road crew cut down the weed — but it was replaced by another plant (this time standing in a bucket) and again decorated by citizens.
Alas, the second tree was stolen — as was a third. Finally, an editor from the local paper was credited with providing around-the-clock security for a fourth "Christmas Weed."
That one survived, and a tradition was born.
Five years later, Claymont decided it was time to have a parade to kick off the holiday season and honor the Christmas Weed.
Over the past 18 years, on the first Saturday in December, local police and fire departments along with politicians and merchants marched through Claymont, waving to cheering crowds and tossing candy to children along the 1.4-mile parade route.
This year the parade ended at the Episcopal Church of the Ascension where the Christmas Weed was blessed, decorated and honored in song by a local choral group.
The Rev. Edwin Pease thanked God "for giving us this weed to be a sign of your steadfast love for Claymont and to be a symbol of the persistence and perseverance of those who live here."
Local politicians spoke — albeit briefly due to a 30-second time limit on all speeches from elected officials — and then placed ornaments on the plant.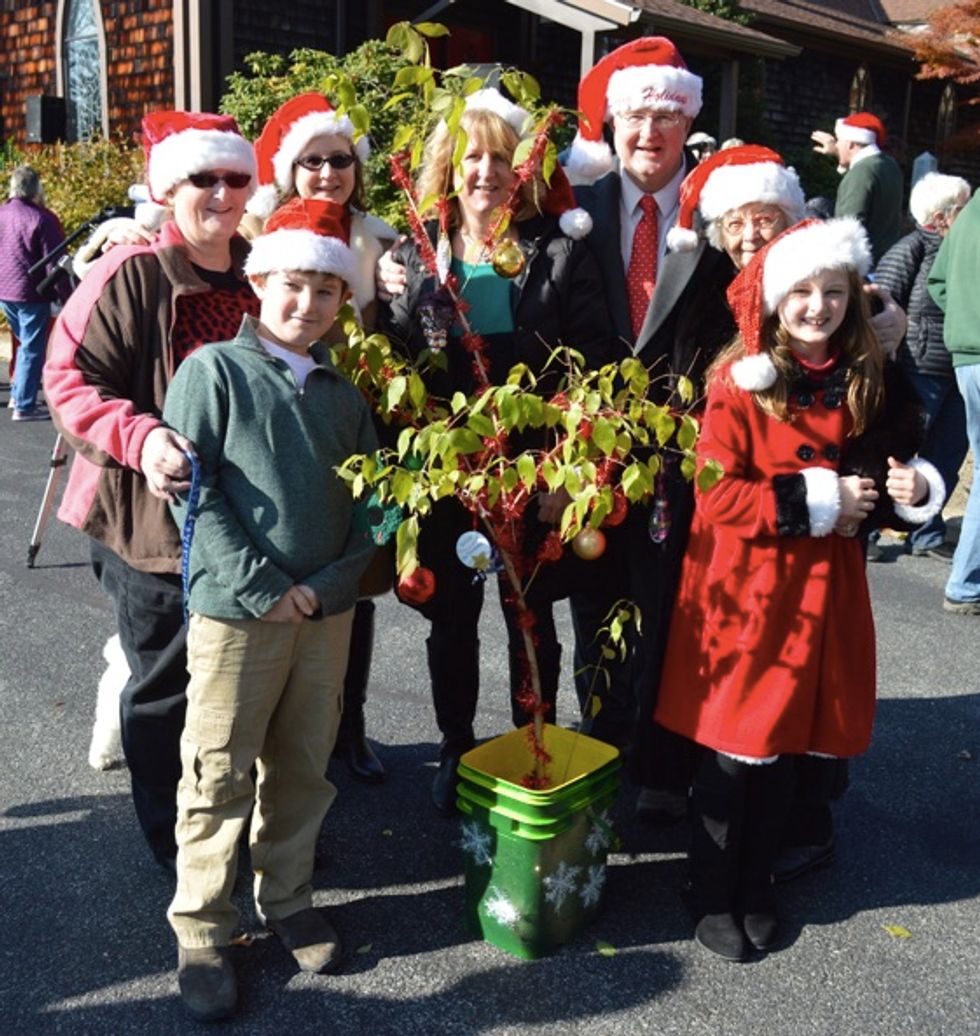 Image source: Mike Opelka/TheBlaze
Following the parade and the ceremony at the church, the 2015 Christmas Weed — looking much like the Christmas tree Charlie Brown brought home — was installed on the site where the first weed first grew in 1993.
As in previous years, the Claymont Community Chorus was on hand to lead the crowd in the singing of the Christmas Weed Song.
__
Follow the author of this story on Twitter and Facebook: