MIAMI BEACH, Fla. (TheBlaze/AP) — Police in Miami Beach say they killed a razor-wielding man suspected in a bank robbery early Saturday.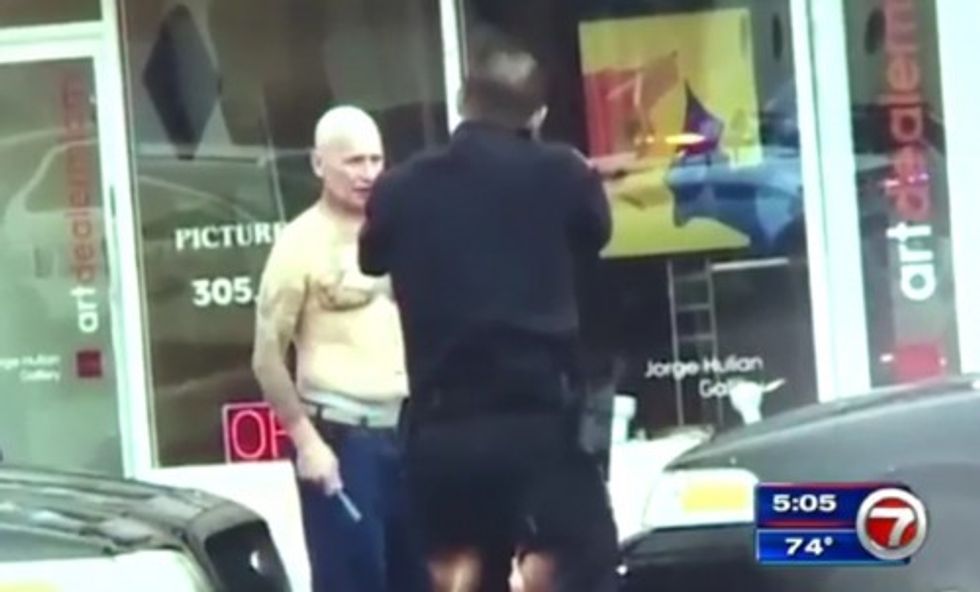 Image source: WSVN-TV
Kathleen Prieto of the Miami Beach Police Department said in an email that police responded to an emergency call from a Bank of America branch on Alton Road. The person who made the 911 call said a suspect was armed with a bomb and had passed a note to the teller.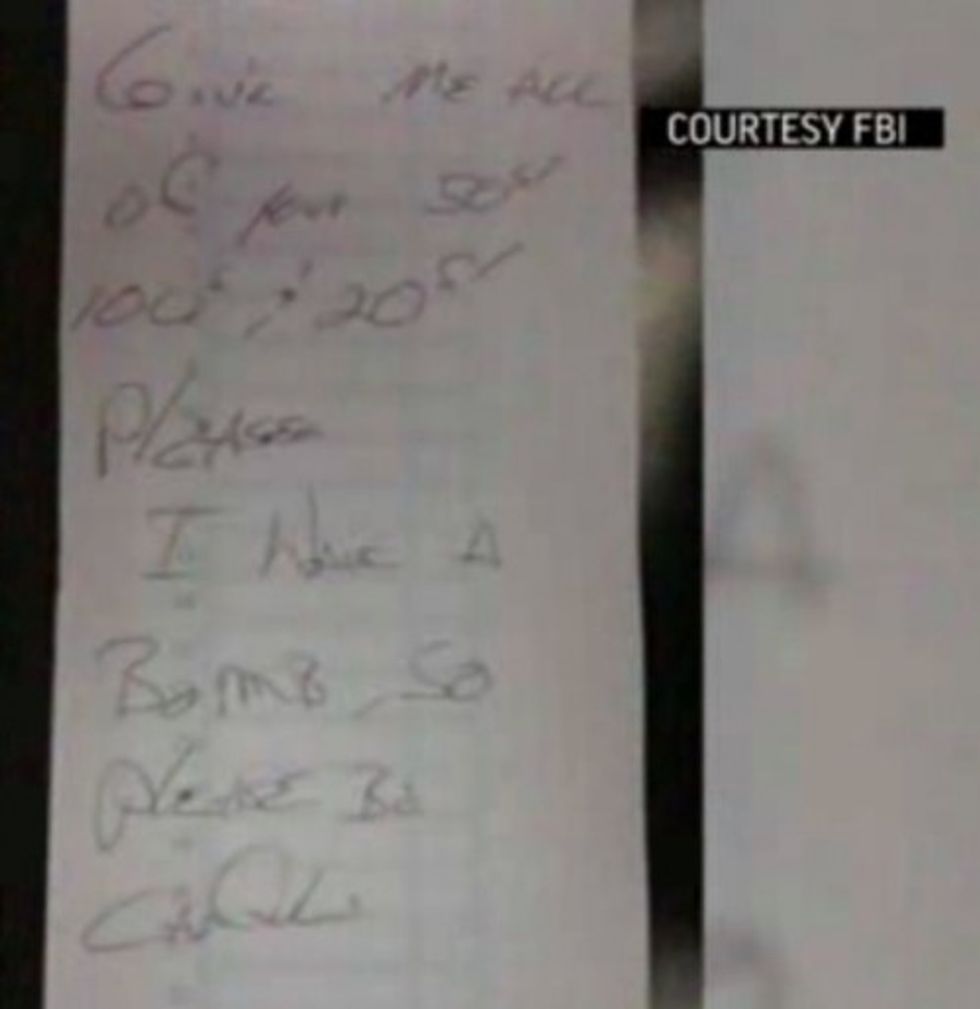 Image source: AP screengrab
Prieto said police arrived at the scene and found the suspect inside a barber shop. He then exited the shop with a "straight edge razor in his hand." Shots were fired and the suspect was killed.
Witnesses told the Miami Herald that the man was seen causing a commotion inside the barber shop.
A video of a shooting on Miami Beach was posted on Instagram and elsewhere on social media. In the video, a man without a shirt is seen briefly confronting what appeared to be at least three police officers outside a shopping center. The man is shot and falls to the ground.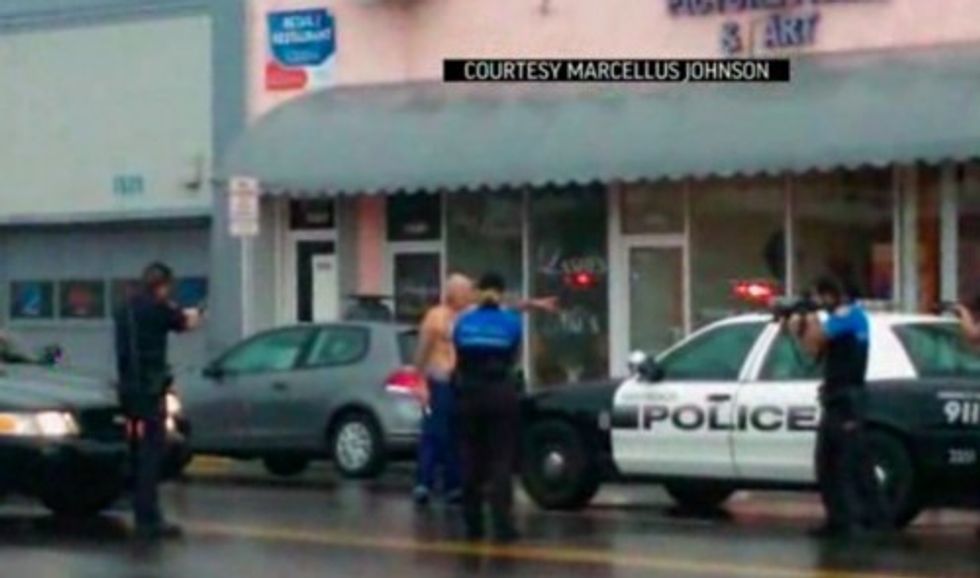 Image source: AP screengrab
Police Chief Daniel Oates said one officer on the scene was wearing a body camera that also captured the deadly encounter, but that the video cannot be released to the public yet under state law.
Mayor Philip Levine called the shooting "a horrible, isolated incident."
"As we learn more about this incident from Miami-Dade police, from the state attorney's office, we will make sure to keep everyone informed," he said.
Witness Sylvia Rodriguez told the newspaper that she was walking to a nearby corner store when the shooting happened.
"Everything seemed under control. It wasn't fast. It was pretty chill," she said. "He was not acting erratic."
Then the shirtless suspect, who was holding was holding some kind of knife, took a step forward and was shot.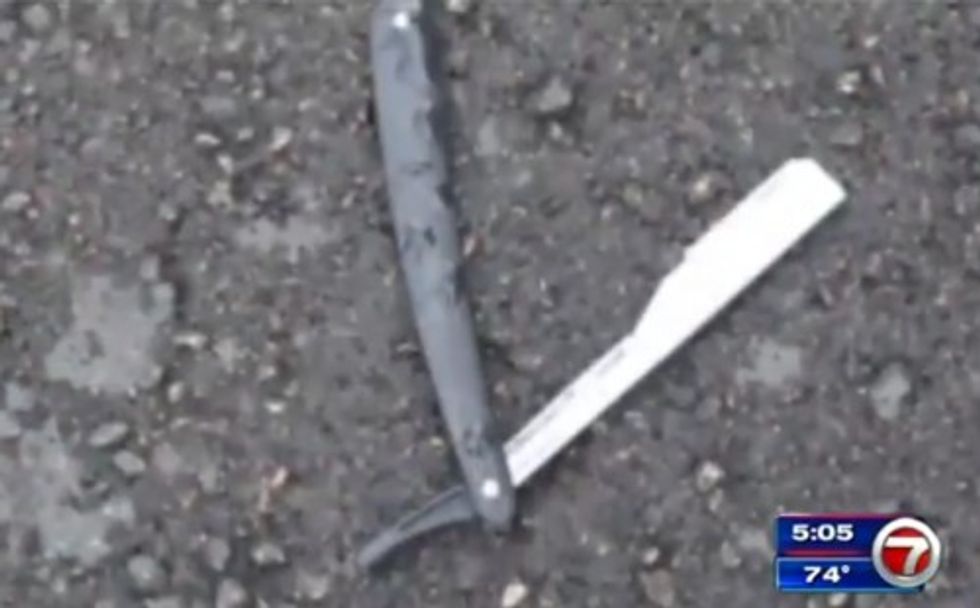 Image source: WSVN-TV
"It went boom-boom, twice," Rodriguez said. She said she did not see a Taser go off.
Police could not immediately verify if officers fired a Taser during the encounter.
Chief Oates said in an AP video that the fatally shot man was Hispanic, as is the officer who shot him.
Miami-Dade County Police Department will handle the investigation into the shooting. The FBI and Miami Beach Police Department will investigate the alleged bank robbery.
WSVN-TV - 7NEWS Miami Ft. Lauderdale News, Weather, Deco
—
Follow Dave Urbanski (@DaveVUrbanski) on Twitter