Members of the Islamic State are trying to use the U.S. refugee program to enter the United States, said House Homeland Security Committee Chairman Michael McCaul (R-Texas).
"ISIS members in Syria have attempted to exploit it to get into the United States," McCaul said during a speech at the National Defense University on Monday, at a time of hot debate over allowing 10,000 Syrian refugees to enter the United States.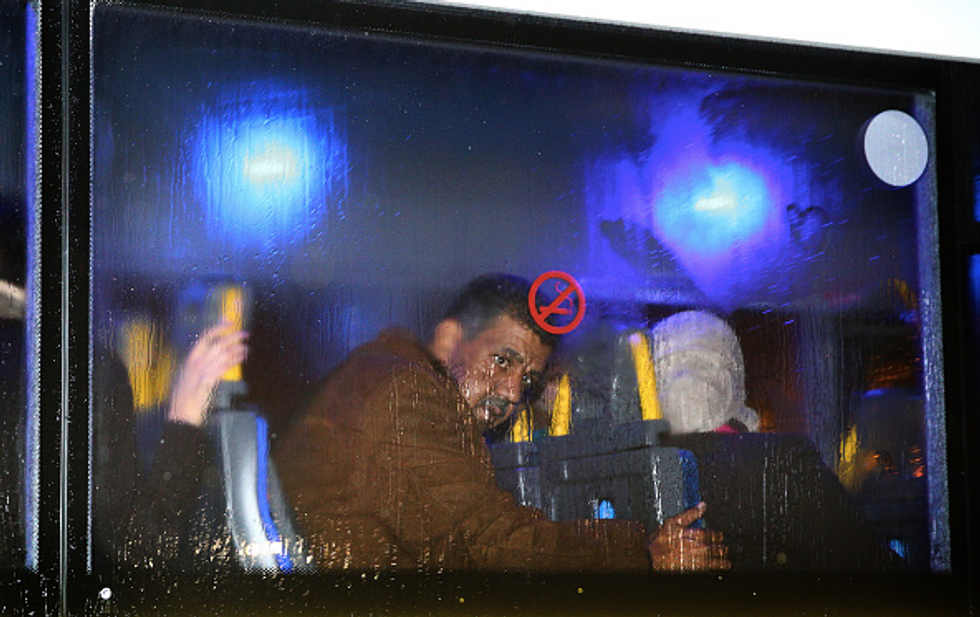 Refugees leave Glasgow Airport on buses after the first of a series of charter flights carrying refugees arrived on November 17, 2015 in Glasgow, Scotland. The refugees are from refugee camps in Lebanon, Jordan and other countries near Syria, 20,000 refugees will be resettled in the UK by 2020 with 1,000 due to arrive in the UK by Christmas 2015. (Photo by Mark Runnacles/Getty Images)
"The U.S. government has information to indicate that individuals tied to terrorist groups in Syria have already attempted to gain access to our country through the U. S. refugee program," McCaul said, according to The Hill.
When asked Monday, White House press secretary Josh Earnest said, "I'm not able to confirm that piece of information." But, he reminded reporters that the screening process for refugees is the most stringent for anyone entering the United States and can take long than two years.
A Department of Homeland Security spokesperson did not immediately respond to inquiries from TheBlaze.
McCaul said "elements of the intelligence community" informed him and other lawmakers. He said the briefing occurred "earlier this week."
"That was very courageous for them to come forward with this, to tell me about this personally, given the political debate on the Hill," McCaul said
---