Tashfeen Malik, the woman who along with her husband shot dead 14 people in San Bernardino last week, once attended an Islamic madrassa for women in Pakistan, Agence France-Presse reported Monday.
Meanwhile, Reuters reported that Pakistani officials appeared to be trying to erase evidence about Malik's background and threatened to arrest reporters digging into her past.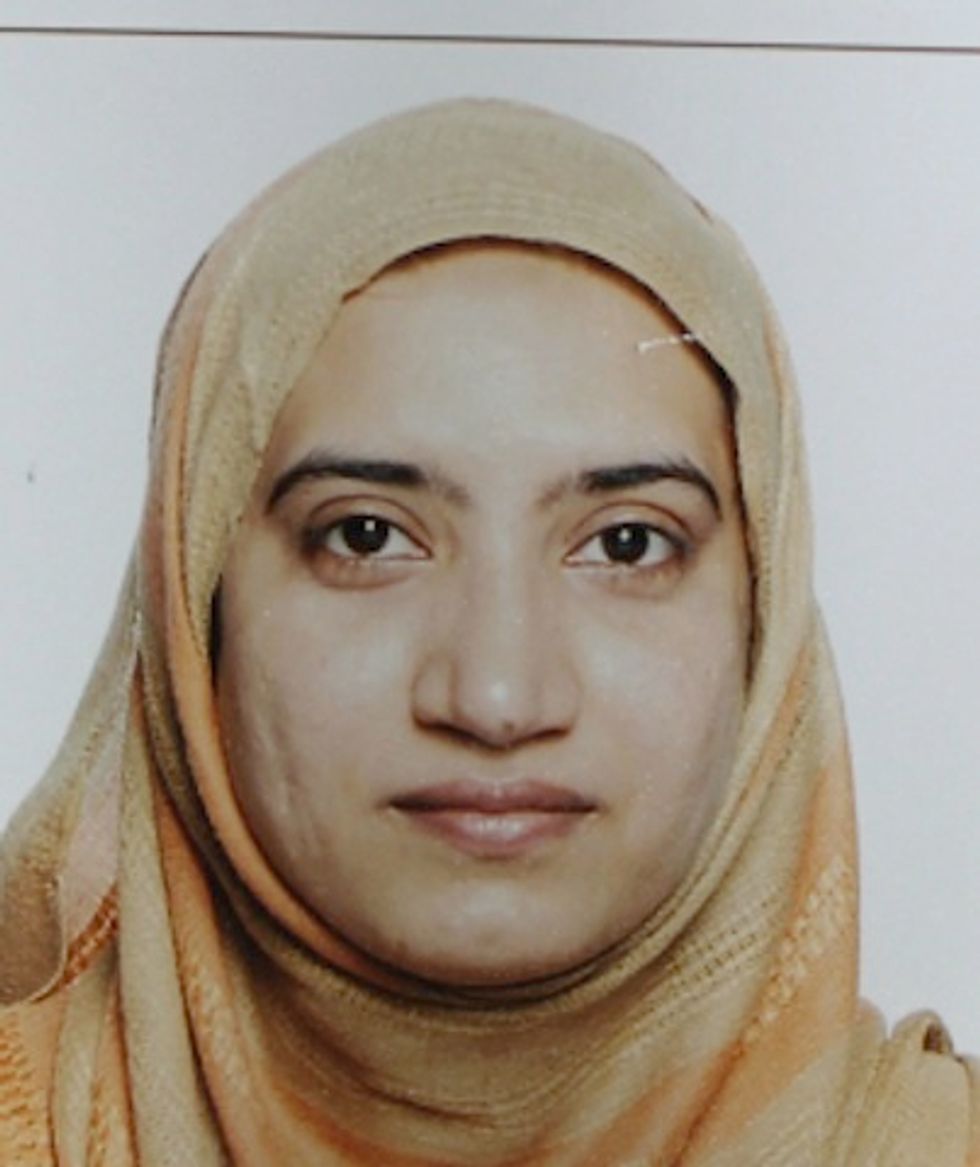 This undated photo provided by the FBI shows Tashfeen Malik. Malik and her husband, Syed Farook, died in a fierce gunbattle with authorities several hours after their commando-style assault on a gathering of Farook's colleagues from San Bernardino, California, County's health department Dec. 2. (FBI via AP)
A teacher at the women's religious seminary confirmed to AFP Malik's attendance at the madrassa.
AFP described the Al-Huda Institute in Multan as "one of Pakistan's most high-profile religious seminaries for women." The school also has offices in the U.S., Britain and elsewhere, AFP reported, quoting a teacher who gave her name only as Muqadas.
The French news agency pointed out that critics have accused the women's school of fostering an ideology similar to that of the Taliban.
"It was a two-year course, but she did not finish it," Muqadas told AFP. "She was a good girl. I don't know why she left and what happened to her."
Malik's university classmates said that she would go to the madrassa after attending her college classes in pharmacology at Bahauddin Zakariya University between 2007 to 2013. Two former college classmates told AFP that Malik became more religious while attending the madrassa.
"Gradually she became more serious and strict," one student said.
However, relatives of Malik in Pakistan told Reuters that they believe she became radicalized in Saudi Arabia.
Since the shootings, reporters have been digging into her background overseas, an effort that has apparently ruffled feathers in Pakistan. Reuters reported that journalists covering the story in Pakistan have faced major obstacles from government officials.
Three professors at the university where Malik studied told Reuters they had been instructed by security forces not to speak to reporters. An unnamed professor told Reuters that security officials removed all records and photos of Malik from the campus.
However, an interior ministry official told Reuters that the threat to journalists was due to a "misunderstanding."
Other reporters said that they were prevented from leaving their hotel in Multan by men claiming to be Pakistani officials.
According to various media reports, Malik was born in Pakistan, but spent most of her life in Saudi Arabia.
She entered the U.S. on a "fiance visa" in order to marry Syed Farook, the second shooter at the California facility for the disabled. Investigators said that she posted a pledge to the Islamic State group during her violent rampage.