The Fox News censors had to bleep Actress Stacey Dash on Monday when she proclaimed that she felt like President Barack Obama couldn't "give a s**t" about terrorism and the threat posed by the Islamic State.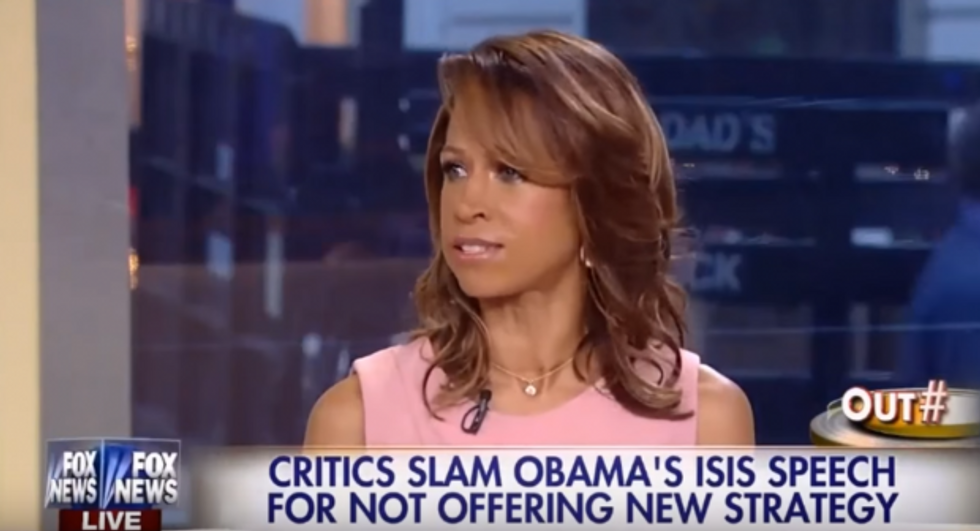 Fox News
"His speech was an epic fail. It was like when you have to go to dinner with your parents, but you have a party to go to afterwards. That's what it felt like," she said.
Dash said she didn't feel any better as an American after hearing the president speak, nor did she "feel any passion from him."
That's when her own passion resulted in an accidental expletive.
"I felt like he could give a s**t — excuse me, like he could care less," she said.
Watch the moment via Fox News' "Outnumbered" below:
Dash was actually the second Fox News commentator to use a profanity on the air when talking about Obama on Monday.
Earlier, Lt. Col. Ralph Peters called Obama a "p***y" over his response to the terrorist threat in the aftermath of the San Bernardino attack.
---