President Barack Obama's prime-time address Sunday included a factual error, which the White House later corrected.
The president said Tashfeen Malik, one of the two shooters in the San Bernardino massacre that killed 14 people, came to the U.S. on a visa waiver that "allows citizens of participating countries to travel to the United States without a visa for stays of 90 days or less."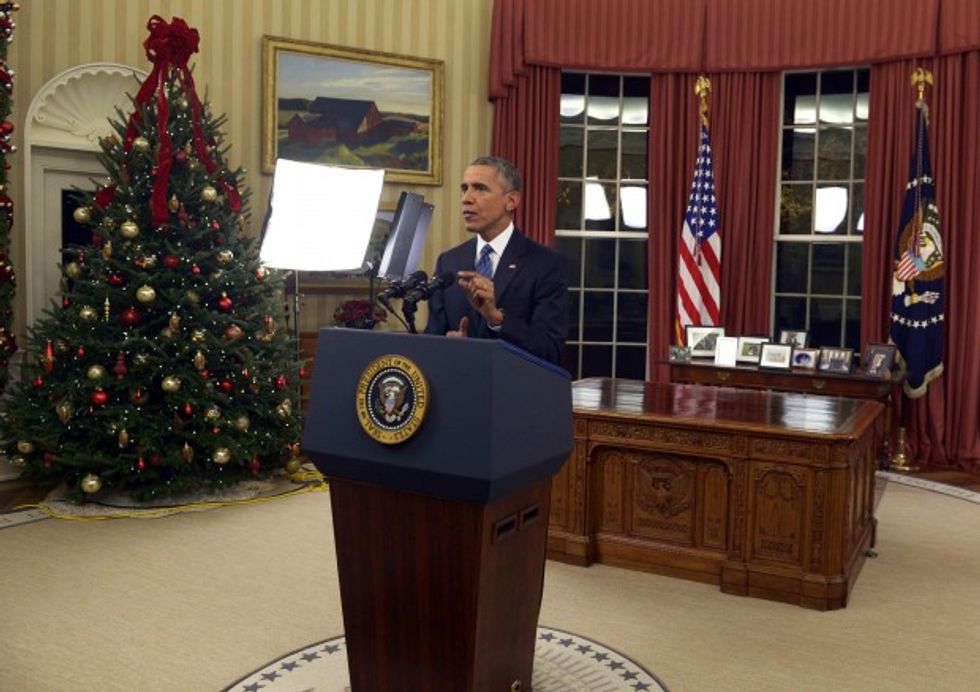 President Barack Obama addresses the nation from the Oval Office at the White House in Washington, D.C., Sunday night. (Saul Loeb/Pool Photo via AP)
The problem is that Malik came from Pakistan, which is not one of the "participating countries."
The White House issued a correction with the word "waiver" crossed out.
White House issues correction to Obama's speech tonight https://t.co/EgIBgVIKBR

— Ben Jacobs (@Ben Jacobs) 1449453722.0
HT: Twitchy