A New Jersey woman has been charged with making a false report to law enforcement after she alleged in a written statement that a police officer yelled and pointed his firearm at her during a traffic stop.
Her allegations against the officer immediately fell apart when the dash cam video was reviewed.
Officer Daniel Caffrey of the Pequannock Police Department pulled over Hyacinth Peccoo, 50, for failing to stop at a stop sign. The interaction was routine from there. Caffrey actually gave the woman a break by giving her a $26 ticket for failing to change her address on her license instead of the $86 ticket for the traffic violation.
But Peccoo alleged she had to ask the officer if he was going to fatally shoot her in broad daylight after he started yelling and pulled out his service weapon. She then issued a written statement maintaining she was telling the truth.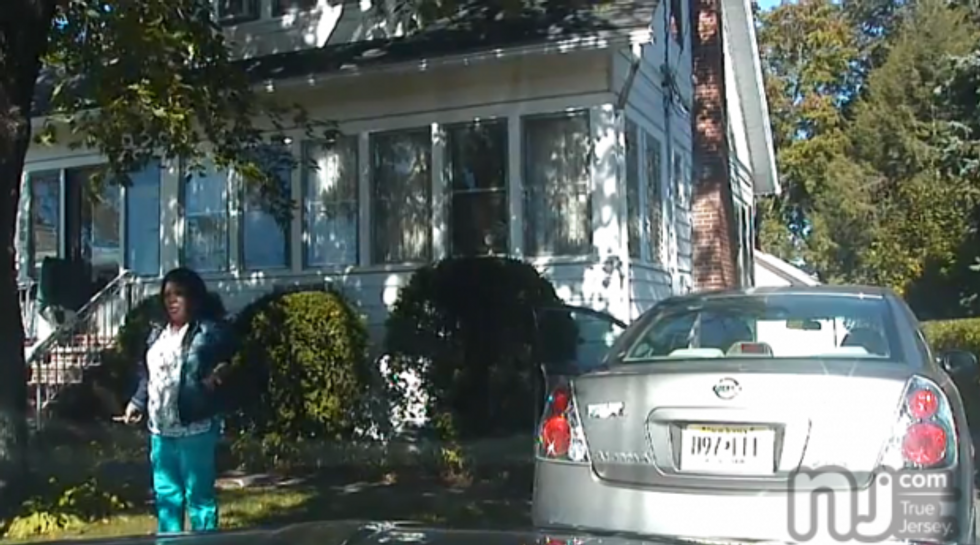 NJ.com
That's when Detective Lt. Michael Fairweather delivered the unfortunate news to the woman:
After her interview, Fairweather told Peccoo the traffic stop had been recorded by the patrol car's video system, DePuyt said. The video showed that her allegations had been fabricated and that Caffrey never yelled at her or removed his firearm from his holster, he said.
Instead of just a $26 ticket, Peccoo will now be in court later this month for providing a false statement to law enforcement.
---