The chairman of Hillary Clinton's presidential campaign attacked Sen. Ted Cruz (R-Texas) for chairing a Senate inquiry into global warming Tuesday.
"The science on climate change is clear, 2015 is on track to be the hottest year on record, and the United States is already feeling the impacts of climate change — including in Ted Cruz's home state of Texas, where severe downpours and flash floods killed dozens this year alone," Hillary for America Chairman John Podesta said in a statement.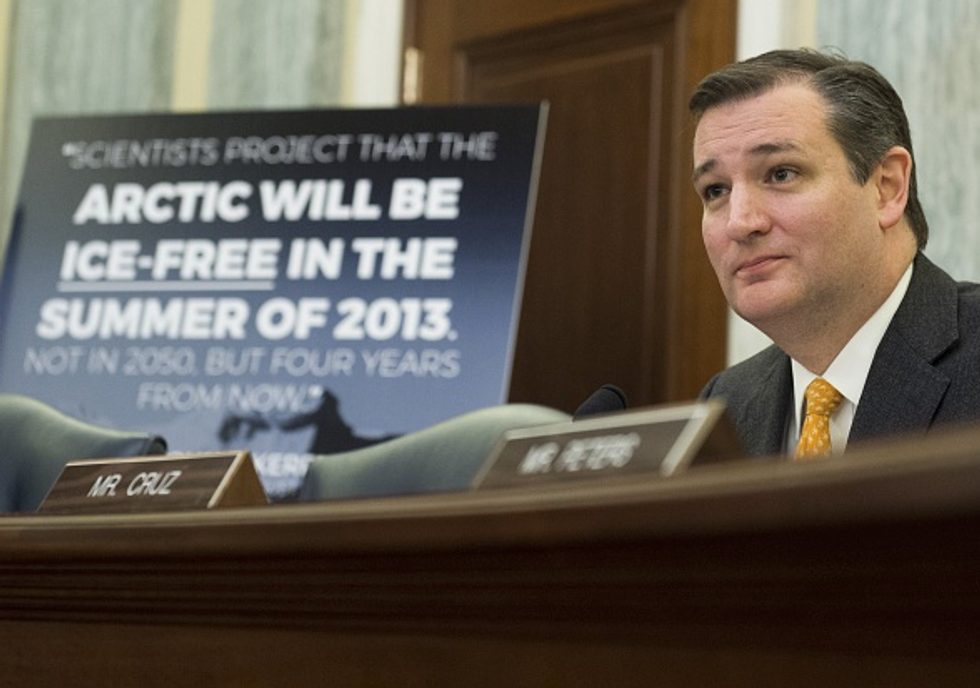 Republican presidential hopeful Texas Sen. Ted Cruz speaks as he chairs the Subcommittee on Space, Science and Competitiveness during a hearing on climate change on Capitol Hill in Washington, D.C., Tuesday. (Saul Loeb/AFP/Getty Images)
The Clinton campaign has recently focused more of its attacks on GOP 2016 hopeful Cruz, as he has risen in several recent presidential polls. One poll even found Cruz taking a five-point lead in Iowa.
Cruz, chairman of the Senate Subcommittee on Space, Science and Competitiveness, chaired the hearing titled, "Data or Dogma? Promoting Open Inquiry in the Debate Over the Magnitude of Human Impact on Earth's Climate."
During the hearing, Cruz noted the case of a ship sent to the arctic to explore the devastating effects of zero ice, only to get trapped in the ice. He also recalled that, as a senator, Secretary of State John Kerry predicted the arctic would be ice free by 2013.
"John Kerry was not a little wrong, he was wildly, extraordinarily wrong," Cruz said. "Facts matter. Science matters. Data matters. That's what this hearing is about."
Cruz said the computer models have also been repeatedly wrong.
"According to the satellite data, there has been no significant global warming for the past 18 years," Cruz said.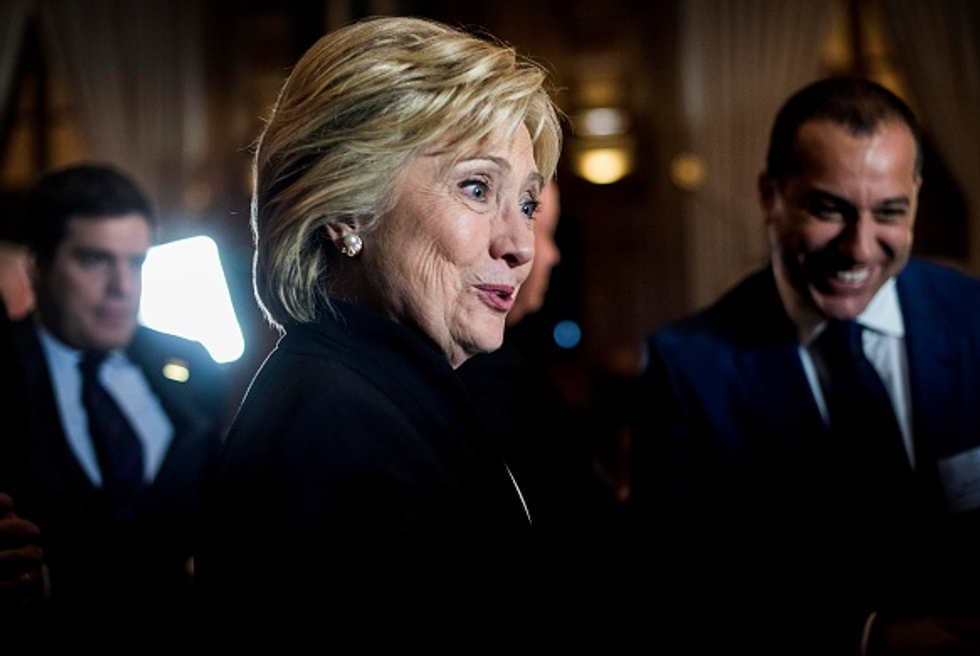 Former Secretary of State Hillary Clinton talks to members of the audience after giving the keynote address at the 2015 Saban Forum at the Willard Hotel in Washington, D.C., Sunday. (Melina Mara/Washington Post via Getty Images)
The hearing comes as officials from nearly 200 countries are assembled in Paris to try to hammer out a climate change treaty.
The Clinton campaign press release pointed out that the Koch brothers — often cast as boogeymen by the left — declared Cruz to be a "hero" on climate matters.
"There is nothing heroic about blocking measures that would keep our kids and communities healthy," Pedestal said, adding, "Ted Cruz may be the latest candidate to use his office to stoke doubts about climate change, but virtually all the Republicans running for president share his commitment to denial and defeatism about America's capacity to lead the world in confronting this challenge."