BuzzFeed Editor-In-Chief Ben Smith wrote in an email to his editorial staff Tuesday that calling Republican frontrunner Donald Trump a racist on social media does not violate the company's ethics guidelines.
In the memo, obtained by TheBlaze, Smith said he had received questions from staff members on whether calling Trump a "liar and a racist violates our policy asking that you not to be political partisans on social media."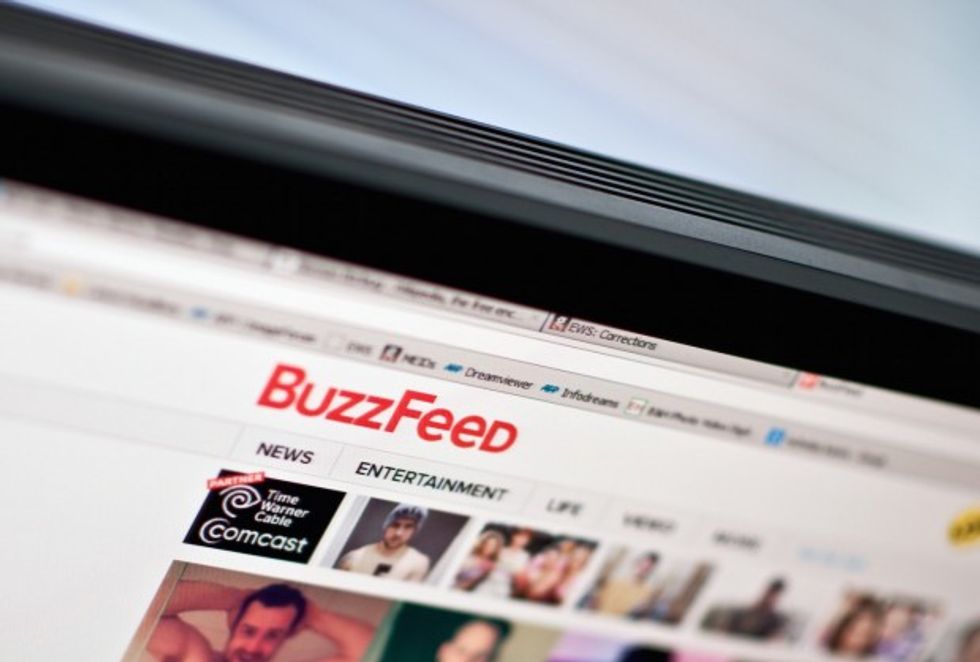 NICHOLAS KAMM/AFP/Getty Images
BuzzFeed's ethics guide states that "reporters and editors should refrain from commenting in a partisan way about candidates or policy issues."
"The goals of this policy (which is stricter with BuzzFeed News staff) are twofold: To preserve our readers' confidence that we can be fair; and to not needlessly undermine the work of reporters on the beat," Smith wrote. "And in that context, Trump is operating far outside the political campaigns to which those guidelines usually apply."
"It is, for instance, entirely fair to call him a mendacious racist, as the politics team and others here have reported clearly and aggressively: He's out there saying things that are false, and running an overtly anti-Muslim campaign," he continued. "BuzzFeed News's reporting is rooted in facts, not opinion; these are facts."
[sharequote align="center"]"It is, for instance, entirely fair to call him a mendacious racist..."[/sharequote]
Smith added, "Our coverage reflects the facts of his campaign, and you aren't going to get in trouble for stating them on Twitter. I would, though, steer away from suggesting his views are those of all Republicans or conservatives; Dick Cheney condemned him yesterday, for instance."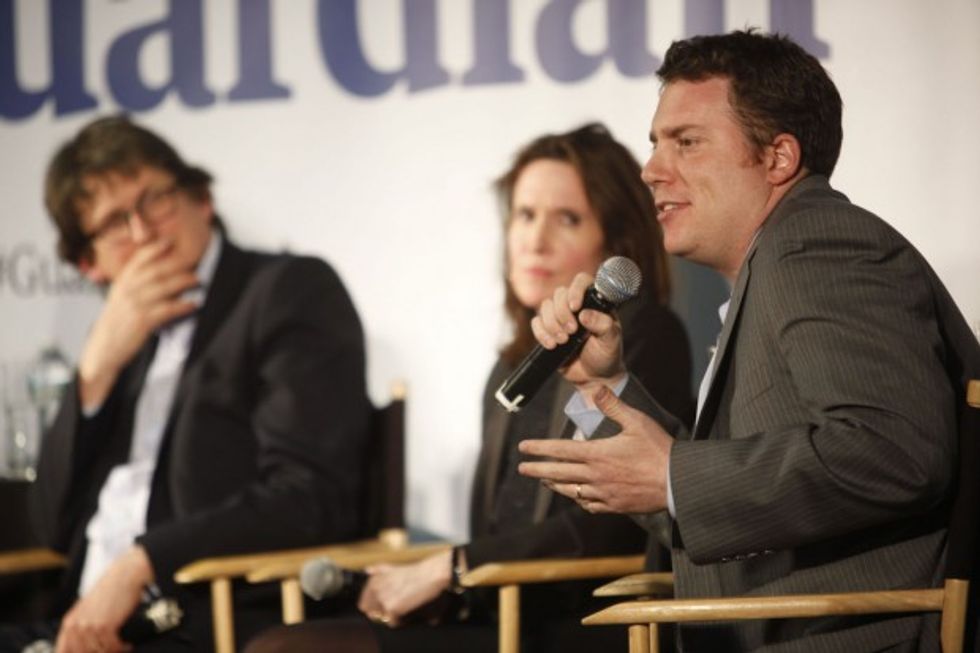 Thos Robinson/Getty Images for The Guardian
Smith concluded his memo discouraging employees from engaging in "political troll wars," but reaffirmed that "there's nothing partisan about accurately describing Donald Trump."
In the past, BuzzFeed reporters have struggled to steer away from using their social media platforms to offer partisan or political points of view.
In October, senior reporter Joel Anderson briefly took his Twitter account offline after posting a controversial message seemingly calling for gun control in the immediate aftermath of the deadly shooting in Roseburg, Oregon.
BuzzFeed editor Rachel Zarrell also made headlines earlier this year for a series of pro-gun control tweets she posted while news of the deadly Lafayette theater shooting unfolded.
Smith did not immediately return a request for comment from TheBlaze Tuesday evening.
Trump ignited controversy Monday when he proposed a "total and complete shutdown of Muslims entering the United States" until lawmakers "can figure out what is going on." Previously, the GOP candidate had suggested closing down U.S. mosques with radical ties and appeared to endorse requiring Muslims to sign up in a registry.
—
Follow the author of this story on Twitter and Facebook: