Donald Trump on Monday called for a "total and complete shutdown of Muslims entering the United States" until lawmakers "can figure out what is going on."
In a statement put out by his campaign, Trump cited a Pew Research study that showed "great hatred toward Americans by large segments of the Muslim population." The real estate mogul cited another poll, this one from the Center for Security Policy, that found 51 percent "agreed that Muslims in America should have the choice of being governed according to Shariah."
JUST IN: "Trump is calling for a total and complete shutdown of Muslims entering the United States" https://t.co/5ST0qyge09

— Oliver Darcy (@Oliver Darcy) 1449523017.0
"Without looking at the various polling data, it is obvious to anybody the hatred is beyond comprehension," Trump said. "Where this hatred comes from and why we will have to determine."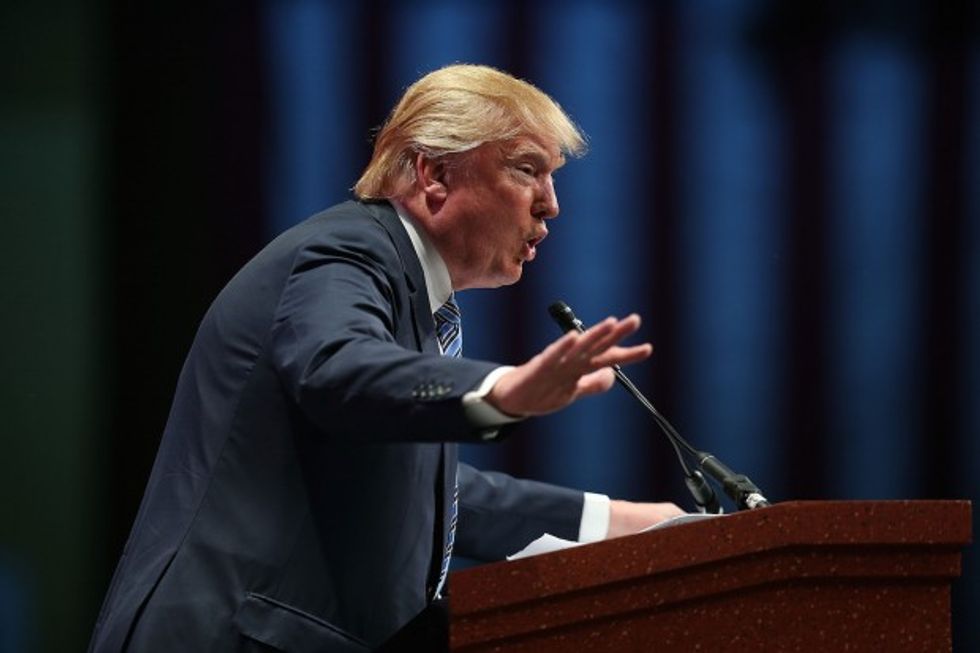 Joe Raedle/Getty Images
He added, "Until we are able to determine and understand this problem and the dangerous threat it poses, our country cannot be the victims of horrendous attacks by people that believe only in Jihad, and have no sense of reason or respect for human life. If I win the election for President, we are going to Make America Great Again."
This is not the first time that Trump has gone after Muslims. He had previously suggested closing down U.S. mosques with radical ties and appeared to endorse requiring Muslims to sign up in a registry.
—
Follow the author of this story on Twitter and Facebook: