Amidst growing concerns over the Chicago Police Department's use of force, the city of Chicago late Monday released a video that shows officers using a stun gun on a suspect in custody then dragging his limp body down a corridor; the man later died.
According to ABC7 Chicago, the video was released by the city after their promise to provide the public with more transparency — despite the incident occurring nearly three years ago.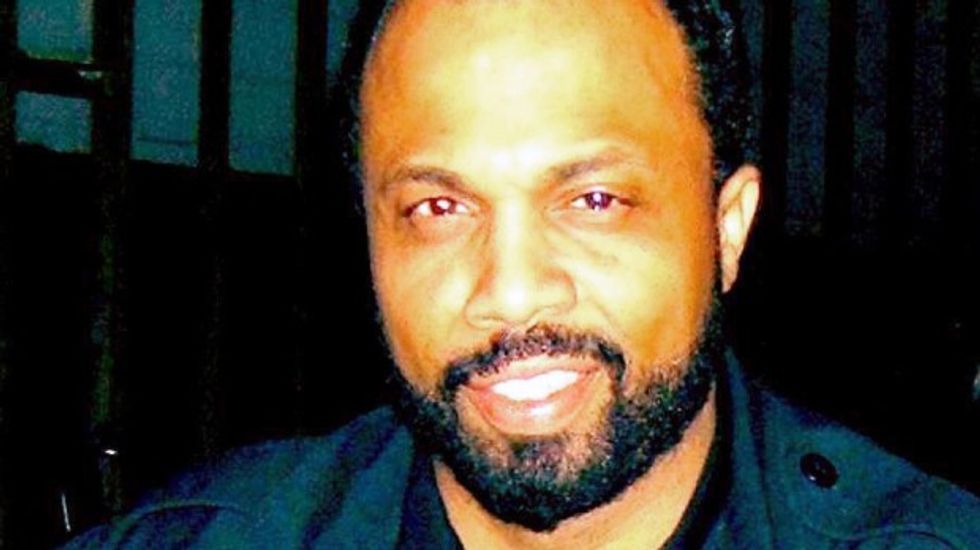 Philip Coleman (Image via Facebook)
In the video, more than a half-dozen officers are seen entering the cell where Philip Coleman was being held. That's when officers hit the man, who was lying down, with several charges from a stun gun, pulled his limp body from the cell and dragged him down the hallway.
However, Coleman did not die from the officers' use of force. Instead, he died from an allergic reaction to a sedative given to him during a visit to Rosalind Hospital following his arrest for allegedly beating up his mother.
In response to the video, Chicago Mayor Rahm Emanuel said Monday that he does not "see how the manner in which Mr. Coleman was physically treated could possibly be acceptable."
"While the Medical Examiner ruled that Mr. Coleman died accidentally as a result of treatment he received in the hospital, it does not excuse the way he was treated when he was in custody," the mayor added. "Something is wrong here — either the actions of the officers who dragged Mr. Coleman, or the policies of the department."
More from ABC7:
Nonetheless, their treatment of Coleman while in custody is now being investigated. And two years later — for the first time — police admit this incident should've been handled differently especially considering officers may have been dealing with someone with mental health issues.
The officers involved in the incident each received a one-day suspension.
According to the Chicago Tribune, Coleman's father, Perry Coleman, filed a civil rights lawsuit against the city of Chicago and Chicago PD over his son's treatment. The city has offered a "seven-figure" settlement to the family, but they have declined.
"We want something to show Philip just didn't die in vain," Coleman said.
—
Follow the author of this story on Twitter and Facebook:
[facebook //www.facebook.com/plugins/like.php?href=