Fox News host Megyn Kelly responded to GOP presidential candidate Donald Trump's call for a "complete shutdown of Muslims entering the United States" on Monday night, accusing Trump of "ceding the moral high ground" to President Barack Obama.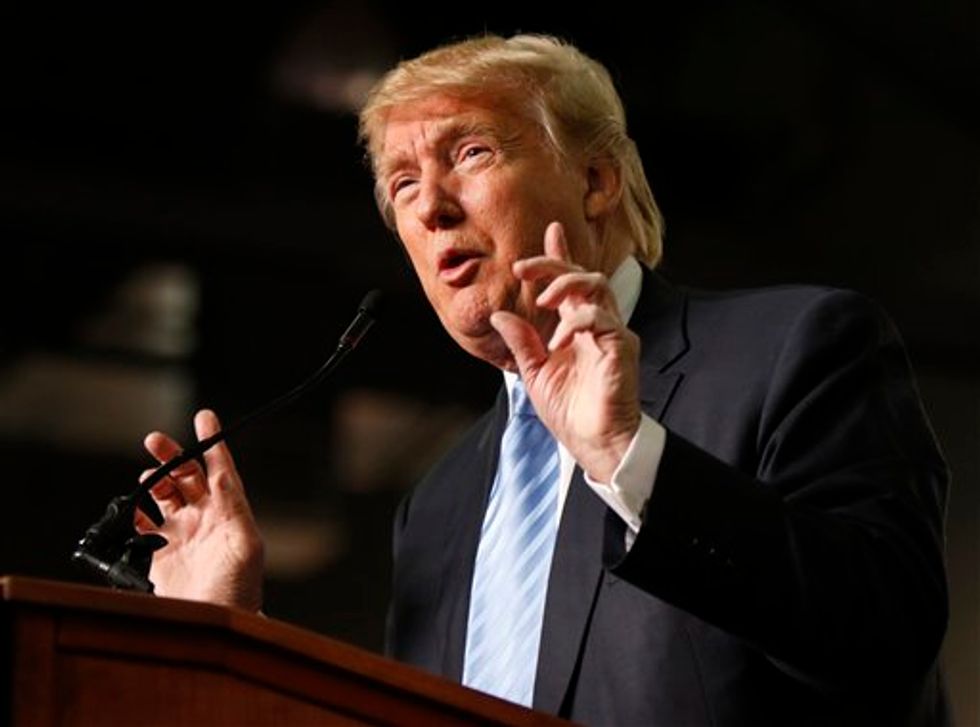 Republican presidential candidate, businessman Donald Trump speaks during a rally at the Greater Columbus Convention Center in Columbus, Ohio, Monday, Nov. 23, 2015. (AP Photo/Paul Vernon)
Kelly noted that many on the right — including former Vice President Dick Cheney — quickly rushed to condemn Trump's call to ban Muslims from coming into the U.S. "until our country's representatives can figure out what the hell is going on."
Kelly said that Trump's words couldn't have come at a worse time for Republicans, highlighting that the call came just after Obama addressed the nation and urged Americans not to embrace a religious test or treat members of the Islamic faith differently.
"Talk about ceding the moral high ground," she said. "Just as Republicans were coming out and saying, 'We're not doing that Mr. President,' they did it — they're GOP front-runner did it, explicitly."
Fox News' politics editor Chris Stirewalt agreed, saying that the conversation about how to fight the battle against the Islamic State was just turning in the Republicans' favor — until Trump's call for the ban changed the narrative.
"With one email, the Republican front-runner upends the entire apple cart," he said.
Kelly added, "It was like [Trump] was getting ideas from President Obama's speech," saying that she believes the Republican candidate is smart and was using the incident to manipulate media outlets.
"They play right into his hands. He's very smart at manipulating some media," she said, concluding with what seemingly surprised her most in the aftermath of his call controversial proposal. "He managed to unite Hillary Clinton and Dick Cheney. My head is going to explode."
Watch Kelly's comments below:
(H/T: Mediaite)
--
Follow the author of this story on Twitter and Facebook: