Norway has paid nearly 1,000 migrants to leave the country and return to their homes, and an increasing number of people are taking the government up on its offer.
The British newspaper the Independent reported Monday that a couple with two children can be paid more than 80,000 kroner, or $9,300, with the government also covering flight tickets.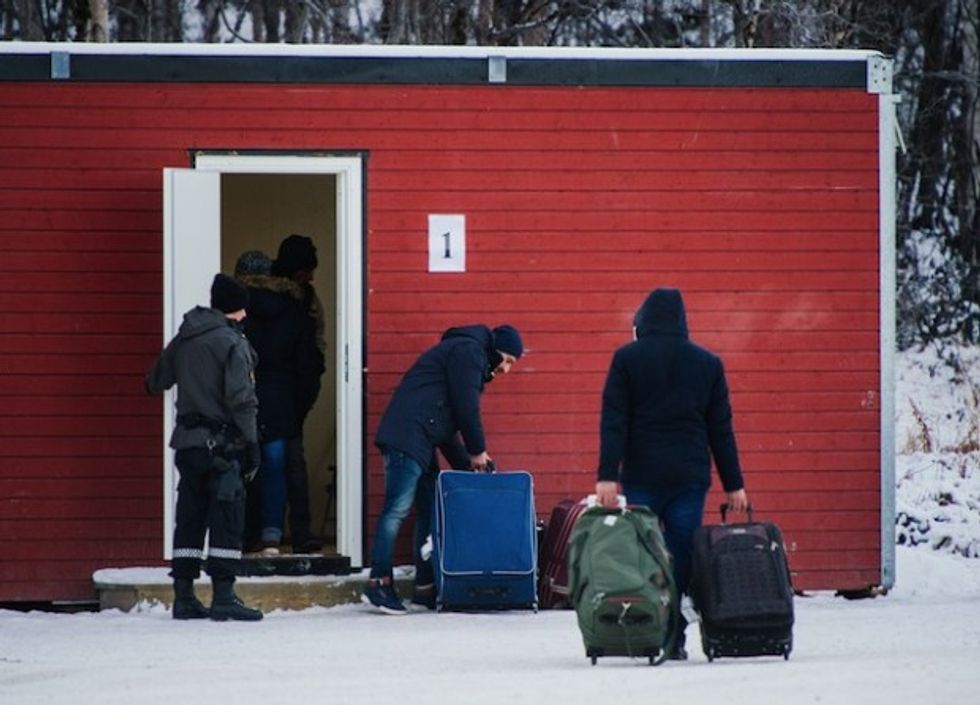 Refugees are welcomed upon arrival at the Norwegian border crossing station at Storskog after crossing the border from Russia Nov. 12 near Kirkenes. An increasingly popular route for migrants across Russia and into Norway has Oslo angered and worried as winter approaches, while commentators suspect Moscow is deliberately creating problems for its neighbor. (Jonathan Nackstrand/AFP/Getty Images)
The head of the Norwegian immigration department's return unit, Katinka Hartmann, said many of the migrants, mostly from the Middle East and Africa expect to quickly find jobs and bring their families to Norway. That expectation is apparently breeding disappointment.
"Many cannot wait. They have family at home who expect them to be able to help," she told NRK television.
According to the Norwegian division of the International Organization for Migration, more and more migrants are taking the government up on its offer to pay them to leave.
"Earlier this year, the number was an average of 100 per month. In October, there were 150 and in November there were 230 applications," IOM spokesman Joost van der Aalst told NRK, Norway's English language website The Local reported.