A woman who claims to have been raised in a Muslim family in the Middle East recently released a fiery Facebook video lambasting the Prophet Muhammad and imploring people to stop "sugarcoating" details surrounding the Islamic faith.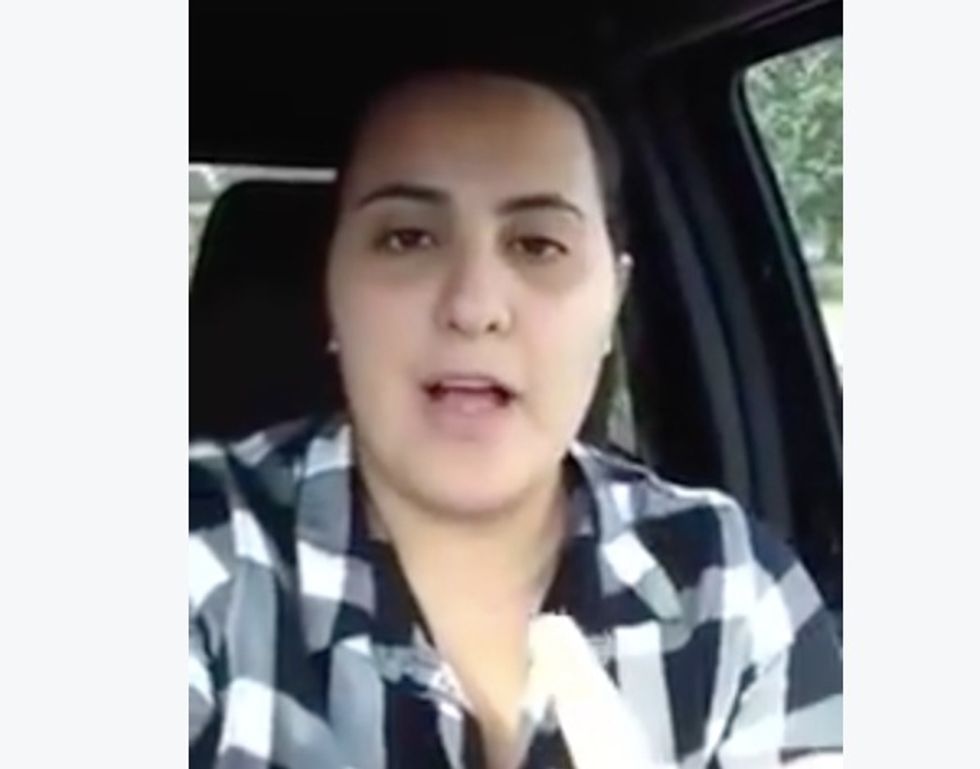 Woman rants against Islam (Facebook)
The woman pushed back against what she said were incorrect claims about Islam and uttered critical proclamations about Muhammad, calling Islam's most revered prophet a "racist," "pedophile," "adulterer" and a "liar" who "spilled plenty of blood."
"For the person that said, 'Saying all Muslims are terrorists is like saying all Italians are in the Mafia'— you're a dimwit," she said. "Italians are a race. They're a country. They come from a country."
She made this point to drive home her belief that Islam isn't a race and that it is, instead, "a religion," going on to offer her own definition of what it means to be a Muslim.
"If you believe in Muhammad and Allah, you're a muslim," she continued. "If you follow Muhammad as your ultimate role model, you're a Muslim."
Speaking specifically of the atrocities that Islamic extremists have committed, the woman seemingly charged that these acts are not restricted to radicals and are, instead, perpetuated by individuals who are "devout" in the faith.
"They're not bad Muslims. They're perfect Muslims," she said. "I have never seen more devout Muslims in my life, and I grew up as one in the Middle East by a family that was well-known to be very lenient in their religion."
She said that she's tired of people "sugarcoating" the discussion, imploring viewers who disagreed to "get over yourselves."
"The [gay] community is so concerned about baking a cake, yet people who are just accused of being gay in Muslim countries are getting thrown off of buildings," she said. "You hypocrites!"
Watch the fiery rant below:
The same video appears on a YouTube page for an individual who goes by the name Farrah Prudence.
--
Follow the author of this story on Twitter and Facebook: