In a live video report on his Facebook page, a solemn Glenn Beck aimed his frustrations at the U.S. government and the American press, claiming that neither care about the current Christian refugee crisis in the Middle East.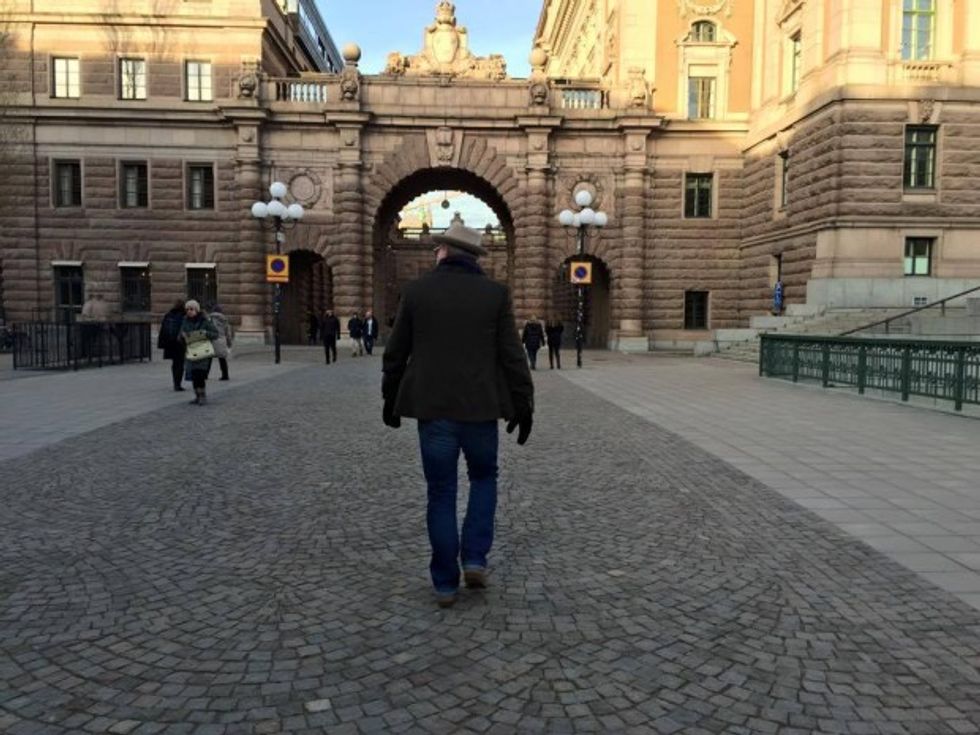 Glenn Beck visiting Sweden Tuesday, Dec. 8. (Image source: Glenn Beck/Facebook)
"We're a little frustrated — quite honestly — because I know none of this would happen if our own government cared about the Christians," Beck said, adding that it is "remarkable" to discover the "opportunities" available to help in the Middle East.
Though he didn't divulge too much in the video clip, Beck said he may discuss his frustrations "in more detail" next week. However, his grievances did not stop with the government. The radio personality then set his sights on the U.S. media.
"Maybe next week I'll tell you about some things I learned about the press this week, too," Beck said. "The way they're treating this is truly remarkable — they really don't care about the Christians."
The radio host has been very outspoken about the current refugee crisis in the last few months, imploring lawmakers to do more to help Christians who have been persecuted in the Middle East.
Last month, Beck said the U.S. government needs to prioritize refugees "who are guaranteed death," who he believes are the Christians.
"Our first priority needs to be those who are guaranteed death and we know we can trust here, because if we lose the homeland, we lose everything," Beck remarked in November.
Beck has been traveling through several undisclosed countries this week but was reporting from an airport in Abu Dhabi — the capital of the United Arab Emirates — when he recorded the brief video below.
Live from Abu Dhabi!!

Posted by Glenn Beck on Wednesday, December 9, 2015
—
Follow Tré Goins-Phillips (@tregp) on Twitter