As Republican presidential candidate Donald Trump drew much ire when he suggested a ban on all Muslims entering the country, a conservative Iraq veteran wondered where he would be if that policy had been in place when he was born.
"A lot of [Muslims] who are here have contributed a lot to their communities, to academia, to science," Mohammed Shaker, a conservative Muslim, told TheBlaze in an interview. "What kind of people are we keeping away with a policy like that? We could be keeping out good people."
And the 26-year-old says could have been one of them. Shaker was born in Florida but spent around eight years living in Egypt with his family and one year in Saudi Arabia. Eventually, upon their return to the U.S., he joined the military and was deployed to Iraq from 2009 to 2010 before he was honorably discharged.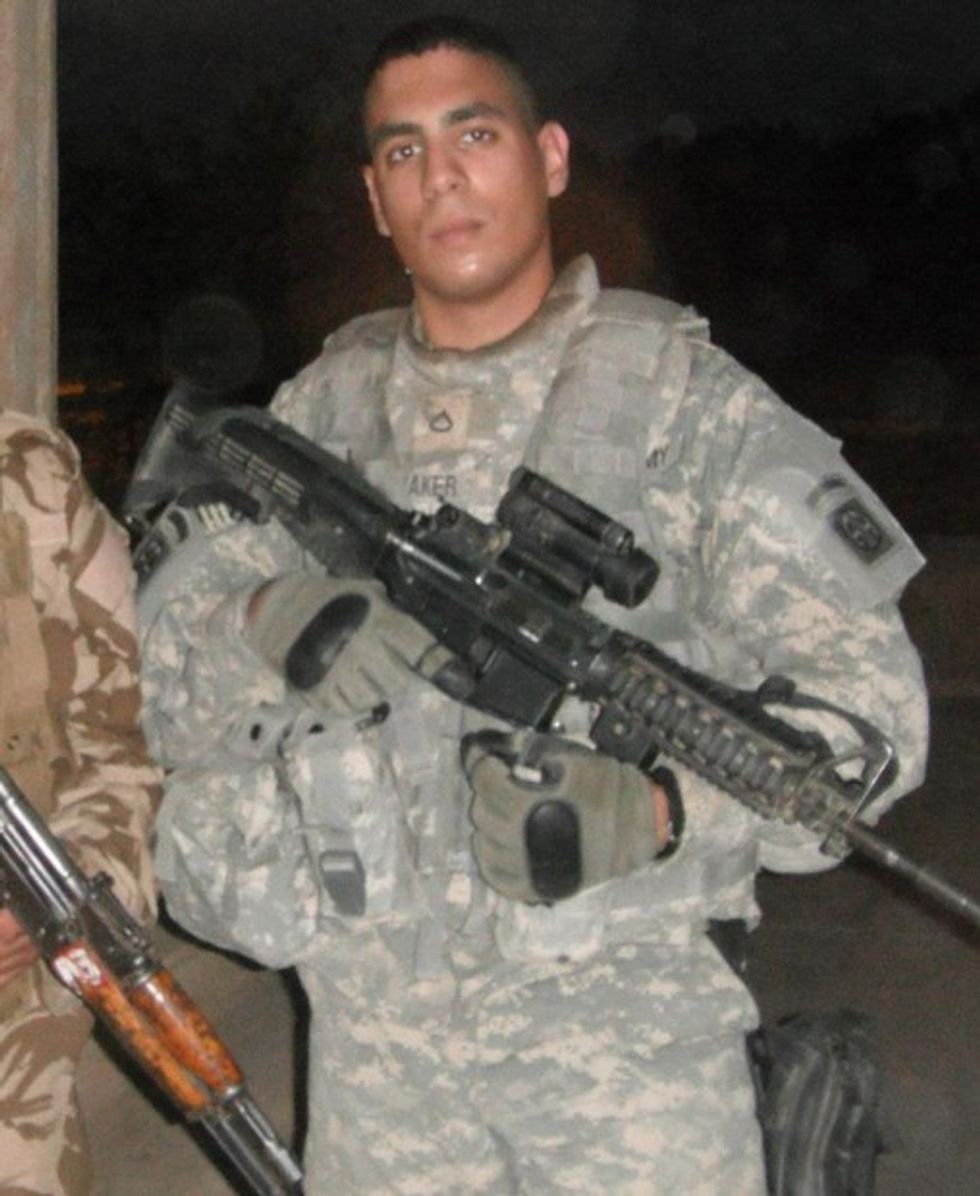 Mohammed Shaker served in the U.S. military after living in the Middle East for years. (Image provided to TheBlaze)
"There are good people in the Muslim community who believe in values," Shaker said he would tell Trump if he could.
During a brief interview on CNN Tuesday, Shaker defended conservatives and the Republican Party against Senate Minority Leader Harry Reid's accusations that Trump's "racism" is prevalent throughout the GOP. The Nevada Democrat had taken to Twitter to blast Republicans:
Racism has long been prevalent in Republican politics. Only difference now is that Trump is saying out loud what other Rs merely suggest.

— Senator Harry Reid (@Senator Harry Reid) 1449587651.0
Donald Trump is standing on a platform of hate that the Republican Party built for him.

— Senator Harry Reid (@Senator Harry Reid) 1449588954.0
"I would say we should judge people based on their individual merits, perhaps, and not based on a group," Shaker said. "It's the same thing that Donald Trump does when he says we should ban a all Muslims from coming in the country because there may be Muslim terrorists, with the same fact being that, as a Republican Muslim, I have been welcomed and felt a very welcoming sensation from the liberty movement that I'm a part of and the Republicans both in my hometown and abroad."
Shaker, who supports Sen. Rand Paul (R-Ky.) for president, told TheBlaze that while Trump "might mean well" with his policy ideas, things such as a database of all of the country's Muslims could be dangerous if it fell into the wrong hands.
"If you're for liberty and conservatism and small government in general, it shouldn't be a hard thing to say no to," he said of a database.
The same day that Shaker appeared on CNN, St. Petersburg Democratic Mayor Rick Kriseman joked on Twitter that Trump was banned from the city "until we fully understand the dangerous threat posed by all Trumps."
I am hereby barring Donald Trump from entering St. Petersburg until we fully understand the dangerous threat posed by all Trumps.

— Rick Kriseman (@Rick Kriseman) 1449532905.0