A Syrian rebel group released a slickly produced Islamic State-style execution video this week — except this one had a dramatic twist at the very end.
The footage, titled "Muslims Are Not Criminals," was published online by the Sham Front Monday, Vocative reported.
The clip began showing the rebel group parade a group of purported Islamic State prisoners dressed in orange jumpsuits in front of the camera. Each member of the Sham Front picked up a firearm before forcing his prisoner to his knees.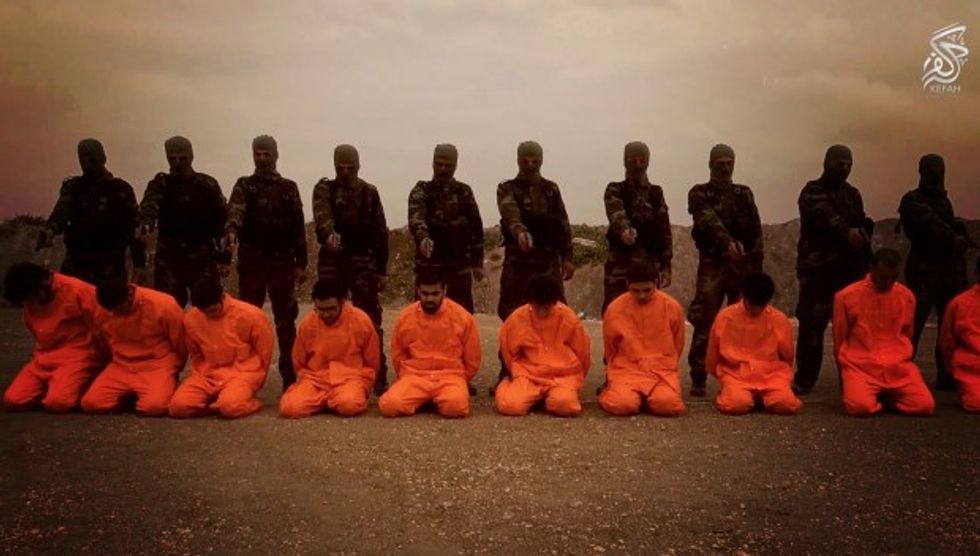 Image source: Screen grab
Members of the Syrian rebel group then pointed their firearms at the head of their prisoners before suddenly holstering them and removing their masks.
A preacher then appeared on camera and denounced violence in Islam.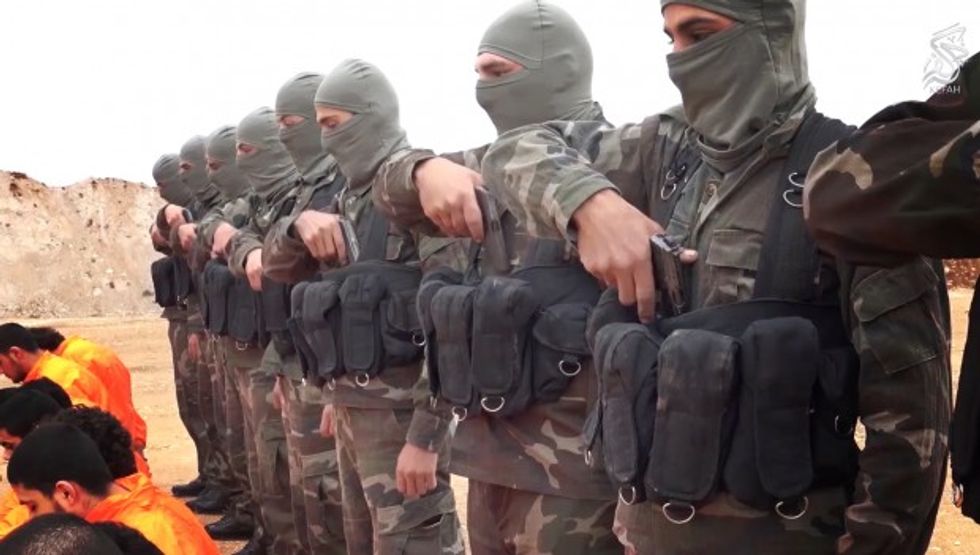 Image source: Screen grab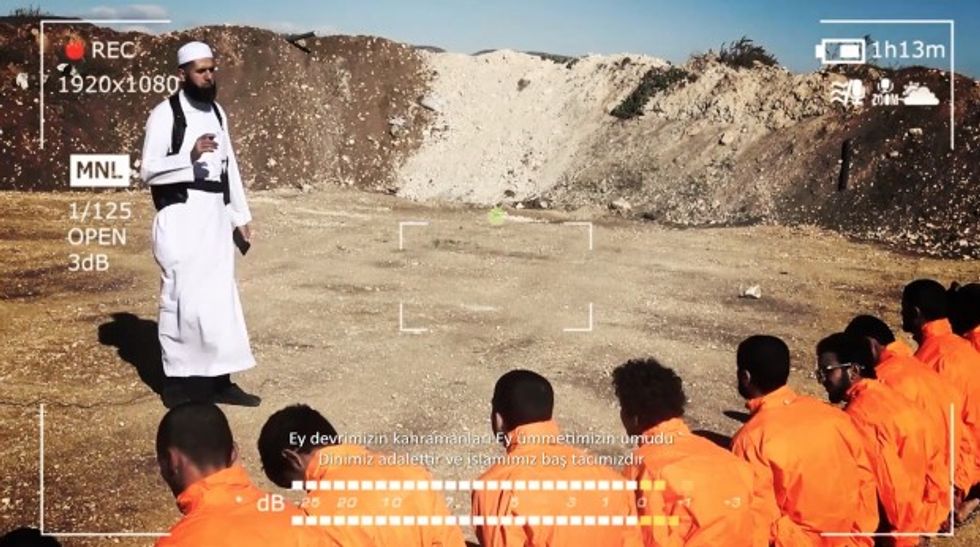 Image source: Screen grab
"We are not sympathizers of killing, slaughtering and terror," the preacher said, according to Vocativ. "Our religion is justice and Islam is the crown on top of our heads. Good deeds are our principle."
In the final scene, the prisoners were taken back to prison.
The video mimicked graphic videos produced by the Islamic State that show prisoners forced to their knees before being executed.
The footage was circulated on social media Monday and Tuesday as Muslims attempted to distance themselves from violent extremists.
—
Follow the author of this story on Twitter and Facebook: