Former Texas gubernatorial candidate Wendy Davis (D) said Tuesday that her decision to support open carry of handguns in Texas during her 2014 campaign "haunts" her to this day.
In an op-ed published in Politico Magazine Tuesday, where she proudly boasts about her "F" rating from the National Rifle Association, Davis explained why she "caved" on guns.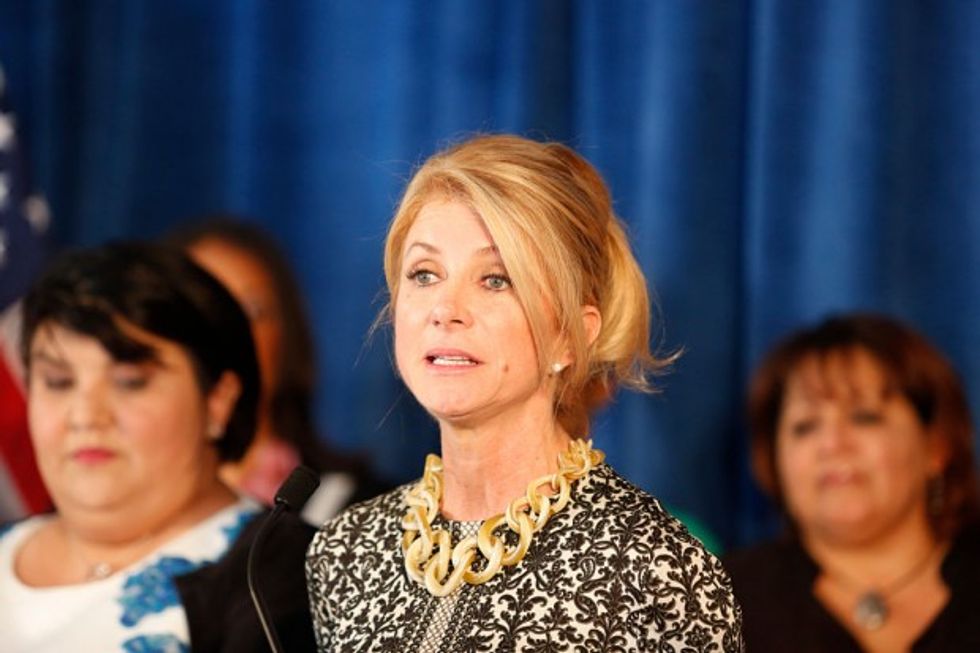 Former Texas Democratic gubernatorial candidate Wendy Davis (Getty Images/Eric Kayne)
"I vividly recall where I was when I hatched the idea for the open carry position I ended up taking," Davis wrote. "Ever since I had announced my run the prior October, we had known this day, when I would have to declare my stance on this issue, would likely come. In every previous conversation that I had had with my team about open carry, I had been resolute in my opposition to the policy."
Explaining how she wanted her campaign to focus on "education funding, equal pay for women and access to health care" instead of guns, the former Texas state senator said she chose to do something that was "cleverer than it was wise" in hopes of avoiding the "Ann Richards Rule" — which says a candidate will lose an election in Texas should he or she oppose gun rights.
"I decided to take a position in favor of open carry, one which would include the caveat that any property owner who wanted to opt out should be able to do so, whether it be a school, hospital or a private business," she said, adding that she couldn't "shake the shameful feeling" of compromising her "deeply held principles for the sake of political expediency."
[sharequote align="center"]"I had compromised my deeply held principles for the sake of political expediency."[/sharequote]
"I succumbed to the idea that making guns an issue in the race was not politically wise in a conservative state," Davis went on to say. "I take full responsibility for this decision, and I've lived with the consequences of having made it ever since."
"In the end, there is no question in my mind that my decision to support open carry actually cost me votes that I otherwise would have had, as it should have," she continued. "And I doubt that it gained me a single one."
In January, Davis revealed in an interview that she was faking her support for open carry during her failed campaign, saying it is the "one thing" she wishes she could take back.
Update: This article has been updated to correct an incorrect link.
—
Follow the author of this story on Twitter and Facebook:
[facebook //www.facebook.com/plugins/like.php?href=