A British Muslim covert, who held a "trust hug" sign outside of the United Kingdom's Parliament building last week, is now facing charges for threatening to bomb the house of a Parliament member.
Craig Wallace, also known as Muhammad Mujahid Islam, carried his sign last week during protests of the Parliament's vote to authorize airstrikes in Syria.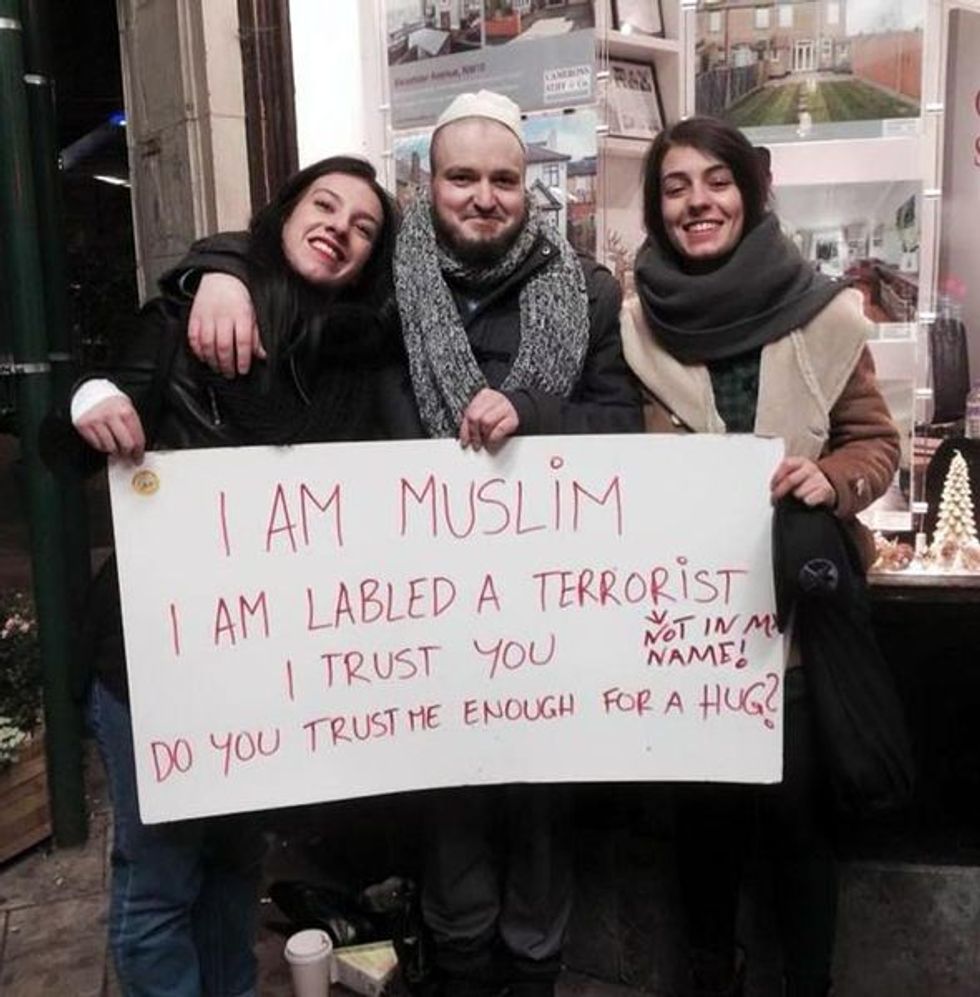 Image source: Express UK via social media
Wallace's sign read, "I am Muslim. I am labelled a terrorist. I trust you. Do you trust me enough for a hug?"
But now, according to the Daily Mail, Wallace is facing up to six months in prison for threatening Tory MP Charlotte Leslie in a set of Facebook posts.
"I'm going to smash her windows then drop a bomb on her house while she's tucked up in bed. You dirty f****** pig-shagging s***," Wallace wrote in one post, the Daily Mail reported. "'I'm going to find her and show her what it's like to murder innocents. You dirty pig-f****** whore," he said in another.
More from Express UK:
Wallace has a string of previous convictions, including for threatening behaviour, violence and possession of knives.

His defence lawyer Abu Sayeed said Wallace had posted the messages after he had been out protesting against the Syrian air strike vote for two or three days and had very little sleep and had not taken his medication.
Prosecutors in the case say Leslie's father was the one who discovered the posts and notified authorities. However, prosecutors say Williams has, in fact, expressed some regret and remorse over his actions.
Wallace on Monday pleaded guilty to his charges and will remain in police custody until his sentencing hearing Dec. 30.
—
Follow the author of this story on Twitter and Facebook:
[facebook //www.facebook.com/plugins/like.php?href=