Immersed deep in the belly of the porn industry for more than two decades, Greg, whose stage name was Randy Spears, ignored the voice in his head that kept questioning his controversial career and life choices — until a powerful encounter with God changed everything.
Greg, who recently shared his testimony with XXX Church, an anti-porn Christian ministry, explained that he had initially gone to Hollywood years ago to become a mainstream actor, but found himself struggling to survive.
Doing some modeling gigs to get by, he recalled a chance encounter in which he was offered some nude photography work. At first, he scoffed at the notion, but when things became desperate, Greg took the plunge.
"I was really starving. I think I had two cans — one can of little potatoes and one can of pork and beans — and I gave into the temptation, made the pone call," he said. "And I showed up and I made my first adult movie, and it was surprising how easy that was."
As he rode home on his motorcycle that night after acting in his first porn, he recalled thinking, "What have I done?" But despite his hesitation, he said that he was grateful that he'd be able to eat, having been paid $400 for the scene. From there, he continued.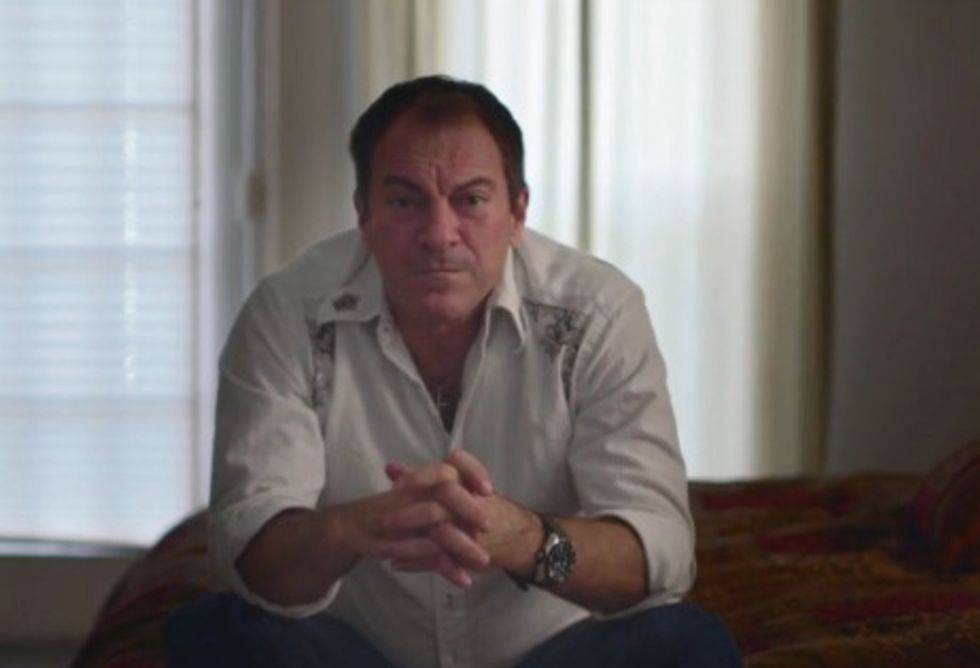 Greg, known by his stage name Randy Spears, explains why he left porn (XXX Church)
"The allure really was, at first, money, and then, to be absolutely honest with you, I was a red-blooded young man and the idolatry really started to creep in with the sex part," Greg explained. "Women became idols to me, along with the money — and then a whole new idol, fame, and it was a triple threat at that point."
What perhaps makes Greg's story different from other porn stars who have eventually left the industry and converted to Christianity is that he was a believer all along, as he had been brought up in the faith, but decided to put Jesus on the back burner.
About a year or two into his porn career, he said he had already begun to feel the strain and internal struggle over what he was doing.
"The struggles ... were always with me the entire time, being a Christian, knowing I was backsliding," he said. "The pain started to really set in of what I was doing, the realization — what I was doing to my family, my mother found out, my grandmother, my brothers, my friends. Shame started to creep in."
Looking for a way to deal with the pain, he turned to drugs and alcohol — a decision that further alienated those close to him, and the negative patterns continued.
It wasn't until 25 years into the industry that Greg said that he turned to God and decided that he had to make a change.
"God rescued me, plucked me out of that very, very dark place," he explained. "This one particular day I got in my car, I turned the key, started the vehicle, drove about one block, pulled over and just absolutely broke down and wept, because I knew I was hurting [God] so terribly — and hurting myself."
Greg continued, "I cried out to him in desperation ... and said, 'I had enough' and said, 'Please take me back.'"
Watch his story below:
From there, Greg said that he felt forgiveness, love and peace, finding God again and leaving porn behind. Read more about his story here.
As TheBlaze previously reported, Greg isn't alone in leaving the industry behind for God. Ex-porn star Brittni Ruiz told TheBlaze earlier this year that God has "transformed" her heart and mind, and that her highly publicized exit from the adult film industry after converting to Christianity also lead her closest family members to join the faith.
Listen to her story at the 23:00 mark below:
(H/T: Christian Today)
--
Follow faith and culture editor Billy Hallowell on Facebook and Twitter.