The hit animated series "Family Guy" took an obvious jab at the media's coverage of black-on-black crime during Sunday's episode.
In the new episode, titled "A Shot in the Dark," Peter Griffin finds himself in trouble with the law and branded a racist by the town of Quahog after he accidentally shoots his black friend's son.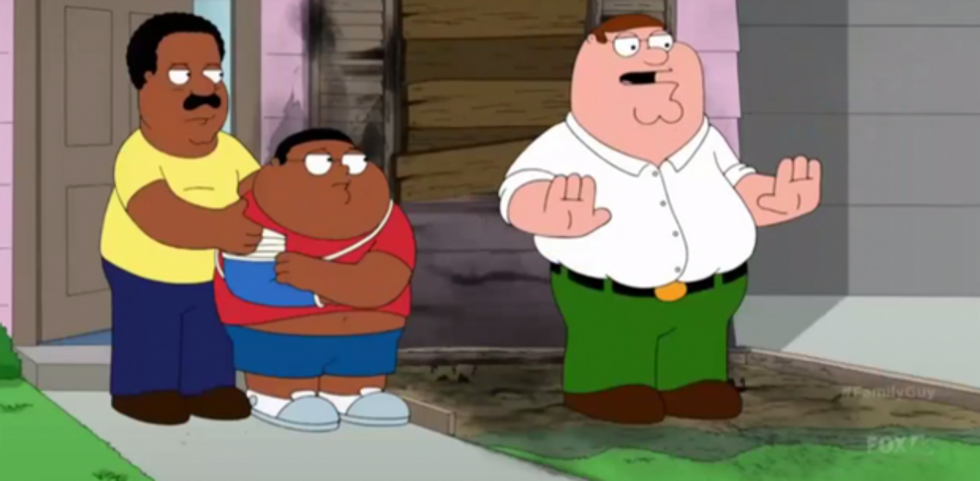 FOX
But right after Peter takes responsibility and confesses before the angry mob, Cleveland Brown decides to cover for his friend.
"Mr. Brown, what exactly are you saying?" a reporter asks.
"I am saying that I, Cleveland Brown, a black man, shot Cleveland Brown, Jr., another black man," he replies.
Seconds later, the news crew and mob had dispersed from the scene.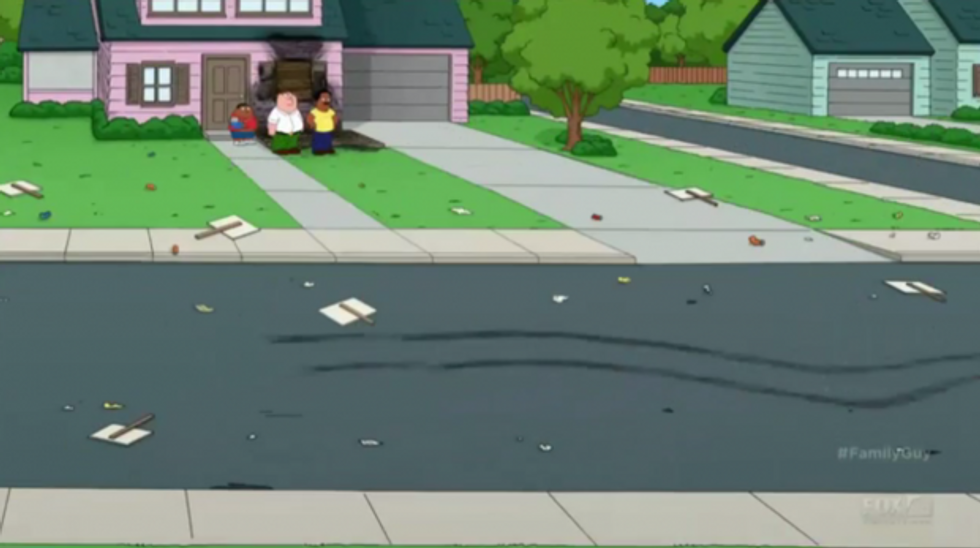 FOX
"Wait, where did everybody go?" a stunned Peter asks.
"You want to make the media go away? Just mention black-on-black crime," Brown answers.
(H/T: NewsBusters)
---