Conservative talk show host Rush Limbaugh went after Donald Trump on his radio program Monday, skewering the real estate mogul for his recent criticism of 2016 rival Ted Cruz and Supreme Court Justice Antonin Scalia.
Limbaugh played an audio clip of Trump telling "Fox News Sunday" host Chris Wallace that Cruz doesn't have the "right temperament" because the Texas senator behaves "like a little bit of a maniac."
"Whoa! Wait just a second here," Limbaugh said, according an online transcript of his show. "Doesn't that kind of describe the way Trump has been dealing with people he disagrees with? I mean, he's been calling them stupid, he's been calling them incompetent, he's been saying you can't get anything done with these people."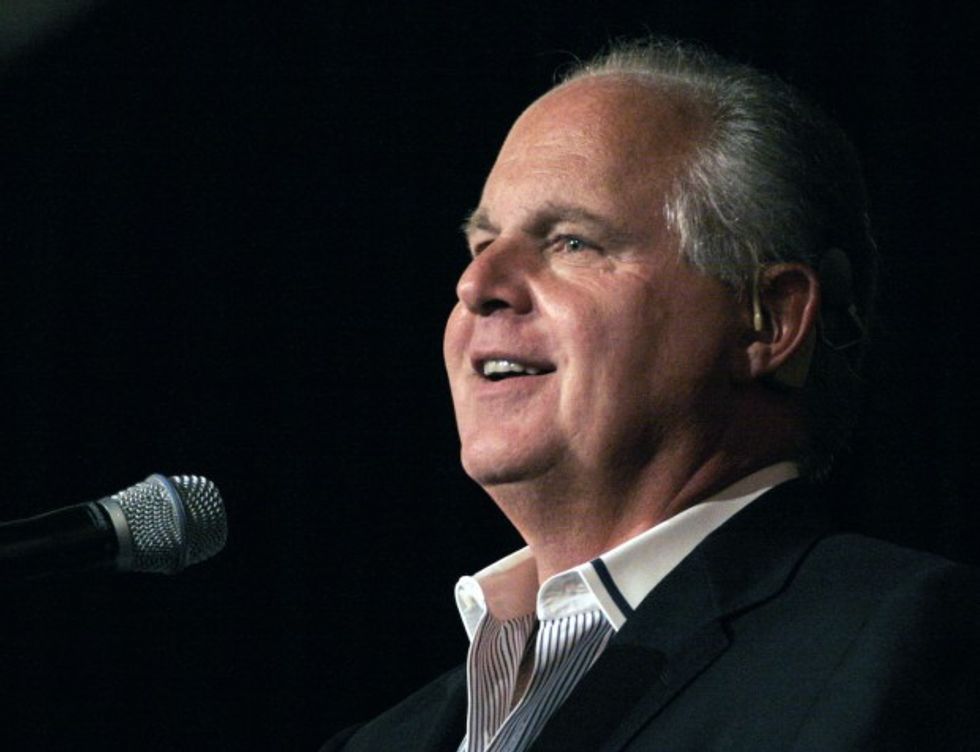 Photo by Bill Pugliano/Getty Images
Limbaugh said he wasn't sure if Trump's comment would damage him because he argued "the majority" of his base "is not conservative," but instead is made up of independents.
The famed radio host said that the attack on Cruz seemed like it was ripped from a page out of the Democratic handbook.
"It doesn't make a lot of sense," Limbaugh told his audience about why Trump would use an "establishment" line of attack.
Limbaugh then played audio of Trump criticizing Scalia over his position on affirmative action.
"These are two things that, if you're a conservative voter in the Republican primary, these two things have gotta raise some red flags for you people, I would think," he said.
"For any of you who are holding out hope that Trump is a genuine conservative. A genuine conservative, even in the Republican field, would not go after Cruz this way," Limbaugh later added. "So that just raised a red flag for me, made me somewhat curious."
Limbaugh said he suspected Trump's attacks were a result of Cruz surging to first place in recent Iowa polls.
—
Follow the author of this story on Twitter and Facebook: