(AP) -- Howard Stern is staying with Sirius XM for at least another five years.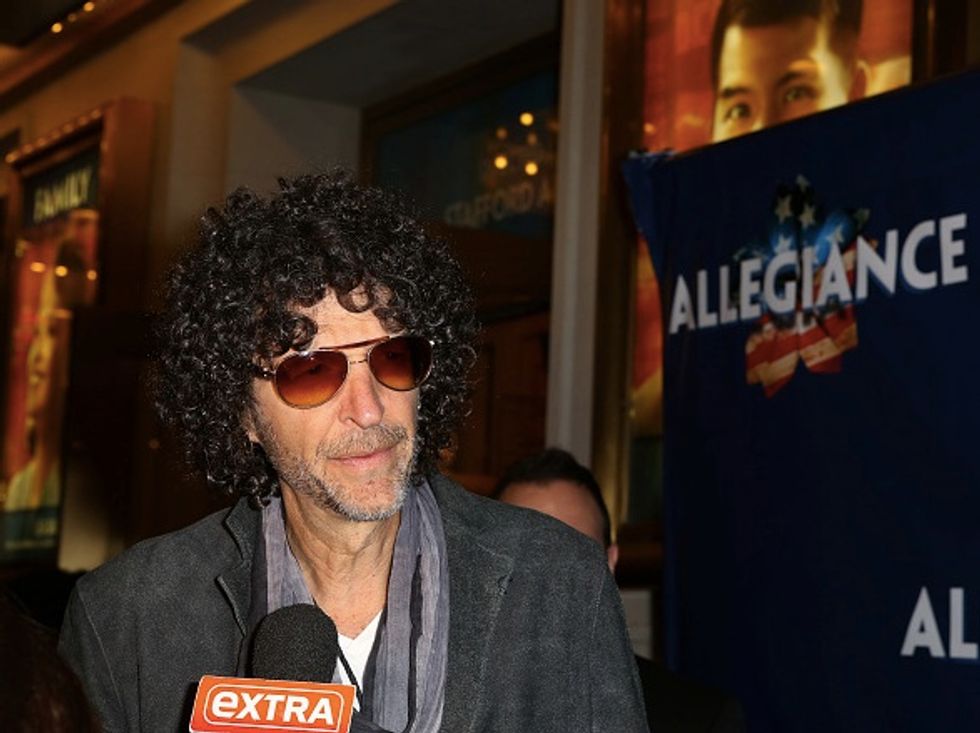 Howard Stern in New York City on Nov. 8, 2015. (Photo by Walter McBride/WireImage)
The satellite radio network also has access to Stern's audio and video library for 12 years under a new working agreement announced Tuesday.
Stern will continue to broadcast live on SiriusXM's Howard 100 channel and produce his Howard 101 channel, which includes episodes of The Howard Stern Show as well as special programming.
Shares of SiriusXM Holdings Inc. are up sharply before the opening bell.
---