Conservative talk show host Rush Limbaugh seemingly referred to Sen. Marco Rubio (R-Fla.) as a member of the anti-establishment Wednesday.
Speaking on his radio show, Limbaugh asked: "What's wrong with the ruling class establishment?"
"They are the ones implementing policies that are causing this country to be at greater risk, less safe, our economy to crumble," Limbaugh answered, according to the Washington Examiner.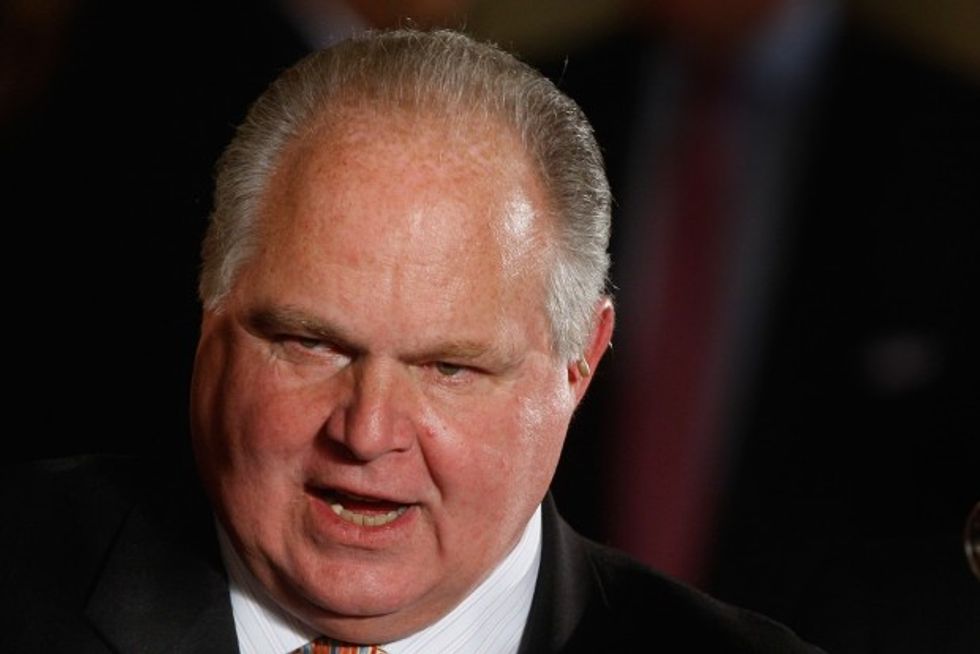 AP Photo/Ron Edmonds
Limbaugh then seemingly referred to Rubio as a member of the same anti-establishment group that includes Sen. Ted Cruz (R-Texas) and Donald Trump.
"The question is what's wrong with [the establishment], not what's wrong with Trump or Rubio or Cruz or any of these other candidates," Limbaugh said. "Why doesn't the establishment see what the rest of us see?"
Until now, most political analysts and conservatives have characterized Rubio as a member of the establishment, something the freshman senator has adamantly tried to fight off. Thus, Limbaugh's remarks did not go unnoticed.
"Limbaugh just classified Rubio as anti-establishment with Cruz and Trump," former senior congressional aide and speechwriter Ellen Carmichael tweeted.
"Huge."
(H/T: Washington Examiner)
—
Follow the author of this story on Twitter and Facebook: