ROCHESTER, Minn. (TheBlaze/AP) — A television reporter was doing a live update on a Minnesota bank robbery when police say the suspect returned to rob it a second time.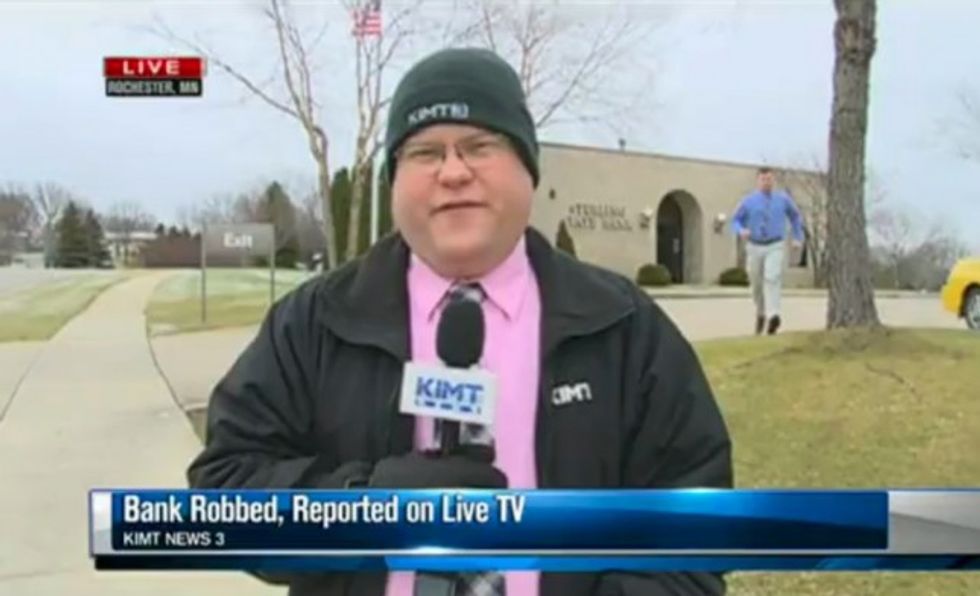 Image source: KIMT-TV
Adam Sallet, a reporter for Mason City, Iowa-based KIMT-TV, was standing outside the Sterling State Bank in Rochester Tuesday when a bank employee ran out and pointed at the robbery suspect who was leaving the scene.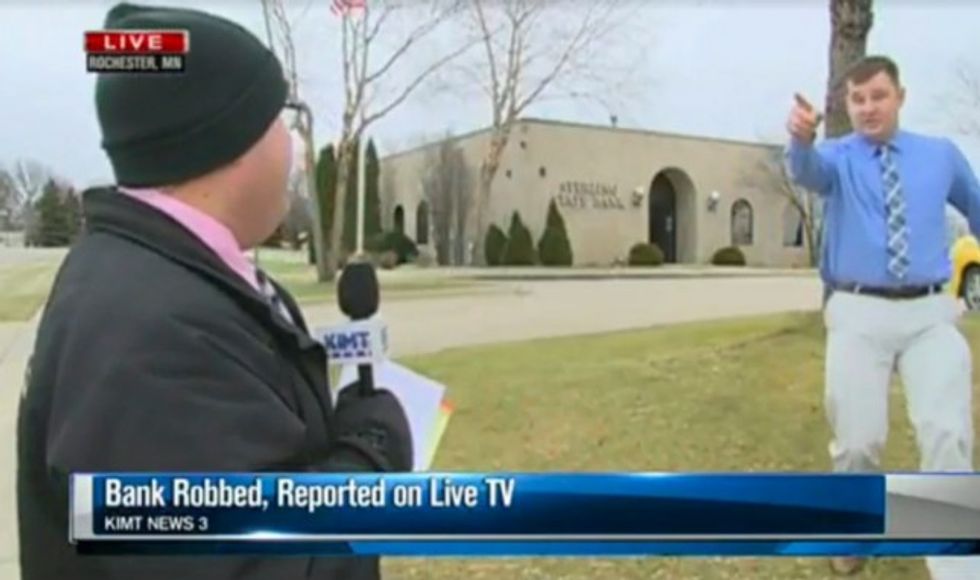 Image source: KIMT-TV
"That's the robber," Sallet said on the air. "This is live TV folks. That's the robber [who] just went by, according to the bank employee. I got to go here and call 911."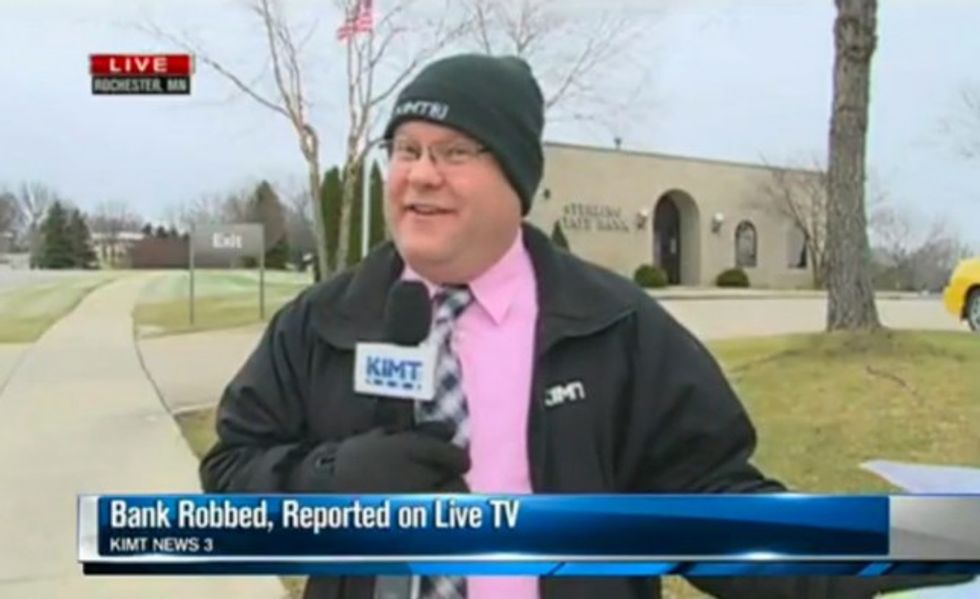 Image source: KIMT-TV
The station returned to anchor Tyler Mickelson, who told the viewers, "I can assure you that was not set up."
Sallet told The Associated Press that with a split-second decision before him, he knew he had to dump out of the live shot.
"Once I saw him, I didn't know what to do," Sallet told the AP. "... I decided I'd better be a good citizen and call 911."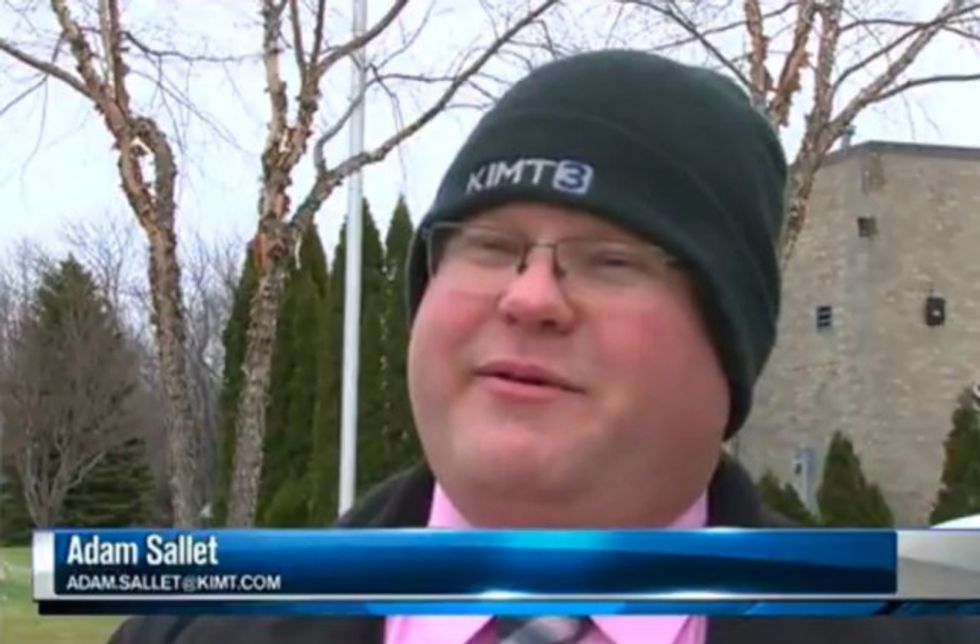 Image source: KIMT-TV
Police were able to determine the suspect had left in a vehicle, heading north on U.S. Highway 52. A Rochester police officer and troopers with the Minnesota State Patrol spotted the vehicle, pulled the suspect over and arrested him.
Investigators told KIMT they're confident that Ryan Liskow, 36, is responsible for both robberies.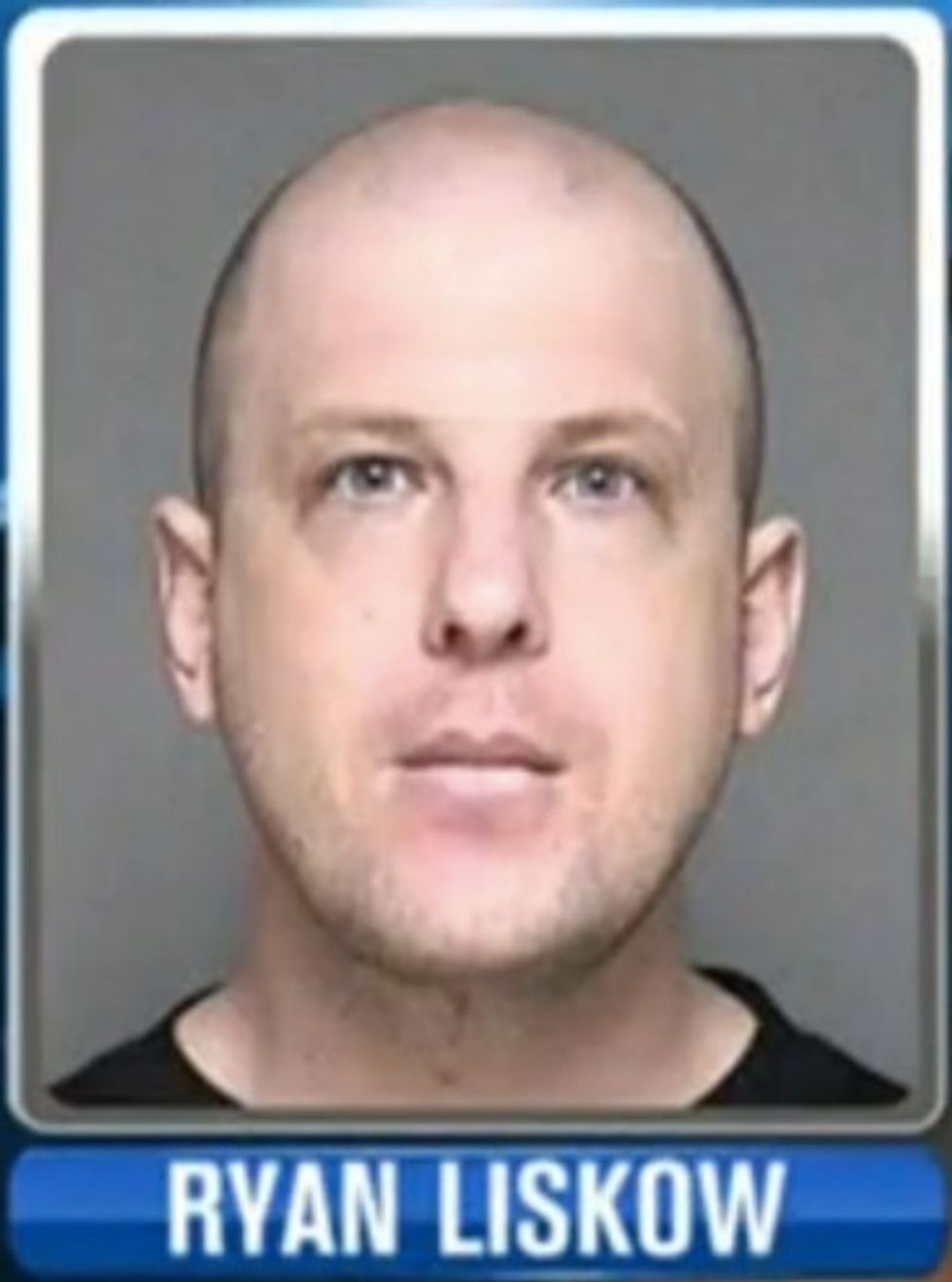 Image source: KIMT-TV
Sallet's interrupted live shot attracted thousands of views: