Former Virginia Gov. Jim Gilmore will be the first presidential candidate listed on the ballot in the Massachusetts GOP primary, according to the Boston Herald.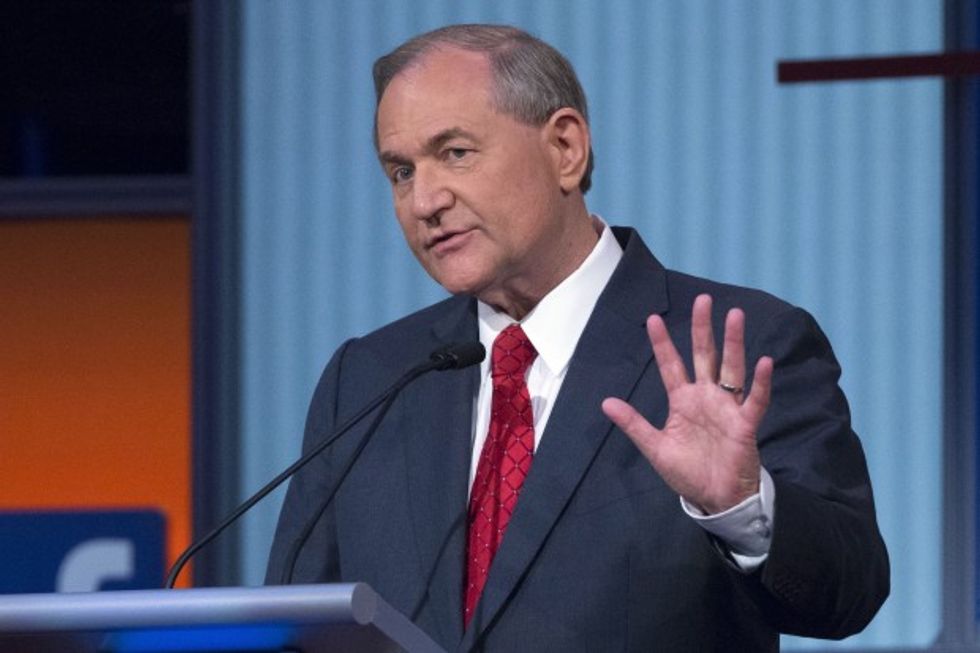 Republican presidential candidate former Virginia Gov. Jim Gilmore will appear first on the Massachusetts GOP primary ballot March 1, 2016. (AP Photo/John Minchillo)
"I believe everybody in Massachusetts ought to vote for the guy at the top of the list," Gilmore told the Herald, adding, "I hope to be first when the voting closes."
Massachusetts Secretary of State William Galvin randomly selected the order of the candidates on both the Republican and Democrat ballots.
Gilmore told the Herald that his campaign has a "strategy" that "we're very happy about."
"That strategy includes being on the ballot in New Hampshire, South Carolina, Florida and Virginia. And we're on all of those ballots, we're also on Tennessee and now we're happy to be included in Massachusetts," Gilmore said.
Gilmore barely registers in national polls — if at all — and he has yet to qualify for even an undercard GOP debate.
The Massachusetts presidential primary will take place on Tuesday, March 1, 2016.