Hillary Clinton delivered a simple message Wednesday for a supporter's father who pledged his support to Donald Trump: "I don't have horns."
The Democratic frontrunner was asked by 22-year-old Kayla Helmers to record a short message to her father, Shawn Starry, following a town hall in Mason City, Iowa.
"Hi Shawn, I am here with your daughter," Clinton said in the message. "I hope you can see I don't have horns. And I really do hope that as this election goes on you will listen to your daughter. Thanks. Bye."
In his first interview since the video went viral, Starry told TheBlaze that when he first saw the message he "kind of chuckled."
"It came out of nowhere," he said.
Starry explained that while he found it great his daughter "had a chance to meet her hero," he wasn't particularly moved by Clinton's message and still plans to back Trump.
"I have always been a kid of a Trump supporter," he said, explaining he liked the real estate mogul before he entered the 2016 race. "I like his attitude about life. I like his attitude about pursuing your passion. Being goal oriented. Not being passive aggressive. I like his vision."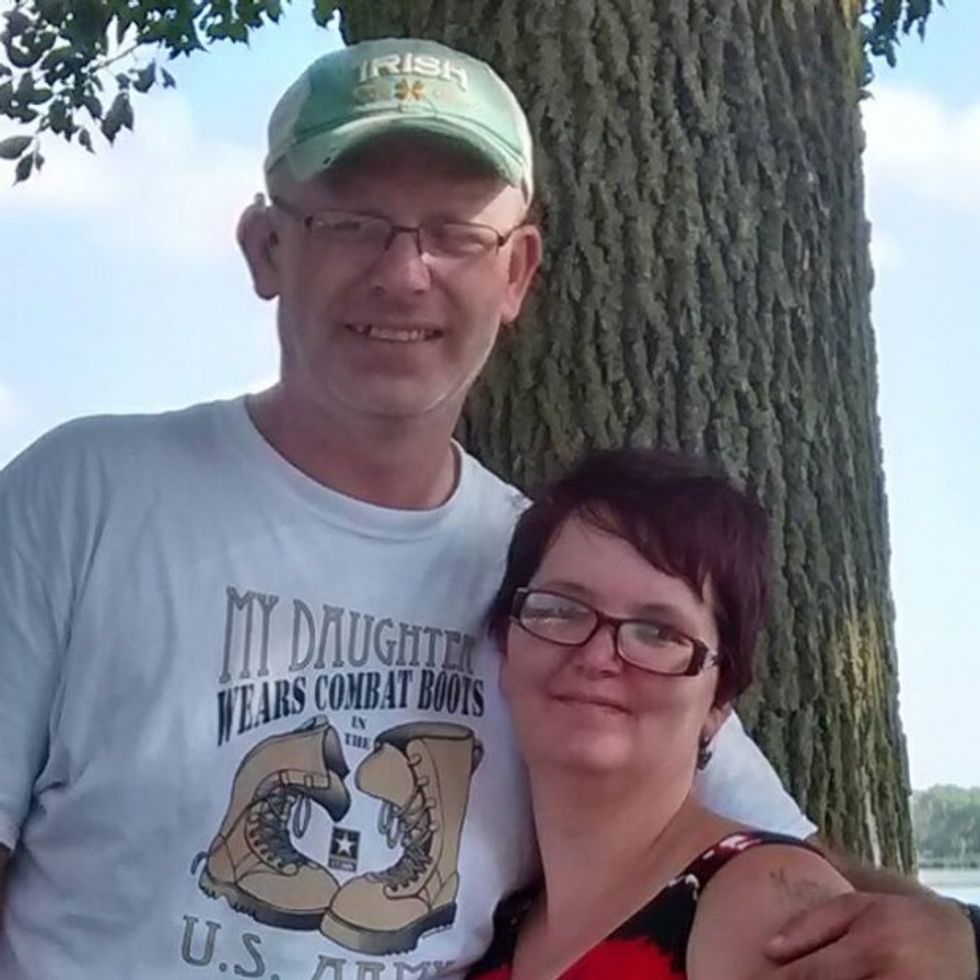 Shawn Starry and his wife, Hope. (Image source: Facebook)
Starry said he previously voted for President Bill Clinton and is a Democrat. But he added that he thinks he needs to "go with common sense" and his "gut feeling."
"I think what I am looking at is the character of the person," he said. "Anybody can go into politics."
Nevertheless, Starry said he would be willing to give Clinton a chance to sway his opinion.
"Let's have a meeting," he said. "I have like a million questions. I would like to be able to have an audience with her."
—
Follow the author of this story on Twitter and Facebook: