Netflix unveiled the trailer for the highly anticipated "Full House" reboot this week, just two months ahead of the show's Feb. 26 release.
The 13-episode, family friendly show, titled "Fuller House," will star Candace Cameron-Bure, Jodie Sweetin (who played Stephanie) and Andrea Barber (who portrays Kimmy Gibbler) — all members of the original cast.
An official description of the show from Netflix reads, "The Full House adventures continue when D.J. Tanner-Fuller calls upon her sister, Stephanie, and her friend, Kimmy, to move in and help raise her three boys."
The brief trailer takes viewers back inside the beloved Tanner home. And while characters cannot be seen on camera, they can be heard speaking with one another outside the front door as they attempt to come inside. Before the door opens, the camera cuts away.
Watch the "Fuller House" trailer below:
As TheBlaze reported earlier this year, the show is expected to be friendly for all ages — an intentional effort to maintain the scope and feel of the original series.
"We want to protect the image of 'Full House,'" Bure, who came of age on TV as D.J., told TheBlaze back in April. "We're all going into this with the understanding that we're going to give the fans what the original show gave, which was good family programming that you'll want to watch with your children."
As for the decision to retain the show's positive vibe, Bure said the producers and cast have talked about it for quite some time, and she believes this type of family show was attractive to Netflix.
"It is a family show," she said. "I'm not concerned about the show taking a turn that the fans would be disappointed in."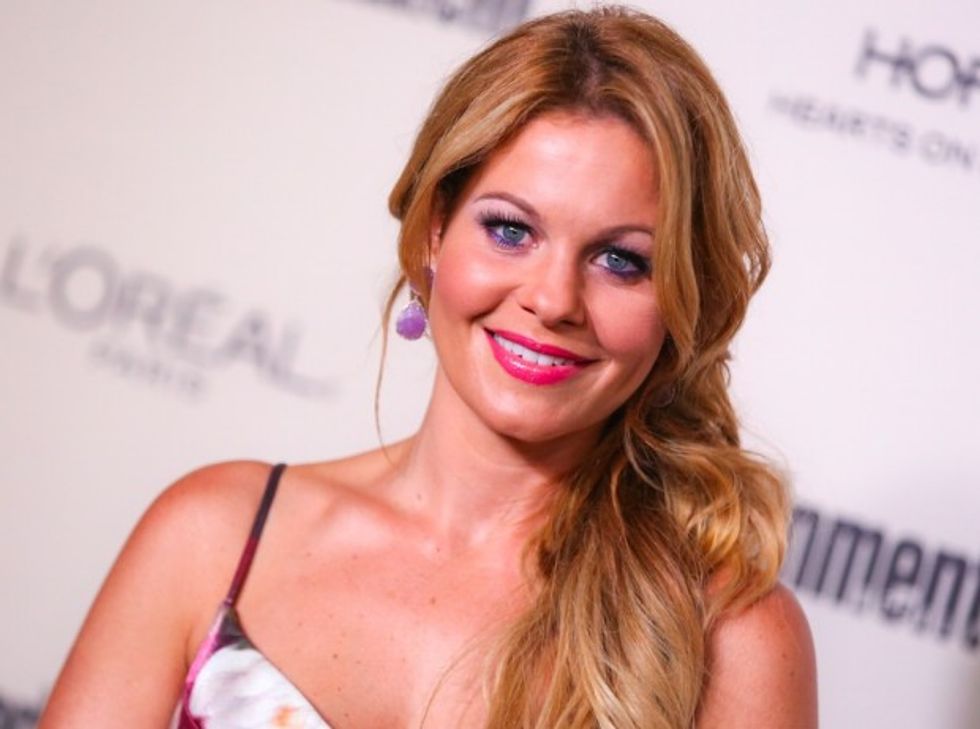 Candace Cameron-Bure arrives at the 2015 Entertainment Weekly Pre-Emmy Party at Fig & Olive on Friday, Sept. 18, 2015, in Los Angeles. (Photo by Rich Fury/Invision/AP)
Bure said viewers will laugh, cry and learn important lessons by watching the beloved characters face and overcome modern-day scenarios — much like they did during the show's original run from 1987 to 1995.
"The show is so nostalgic. It's still so relevant today, because it is one of the few shows that has never been off the air in 25 years," she said. "They still learn lessons from it."
--
Follow the author of this story on Twitter and Facebook: