Texas Rangers on Wednesday released dashcam video of the fatal shooting of 21-year-old University of North Texas student who approached an officer with an ax.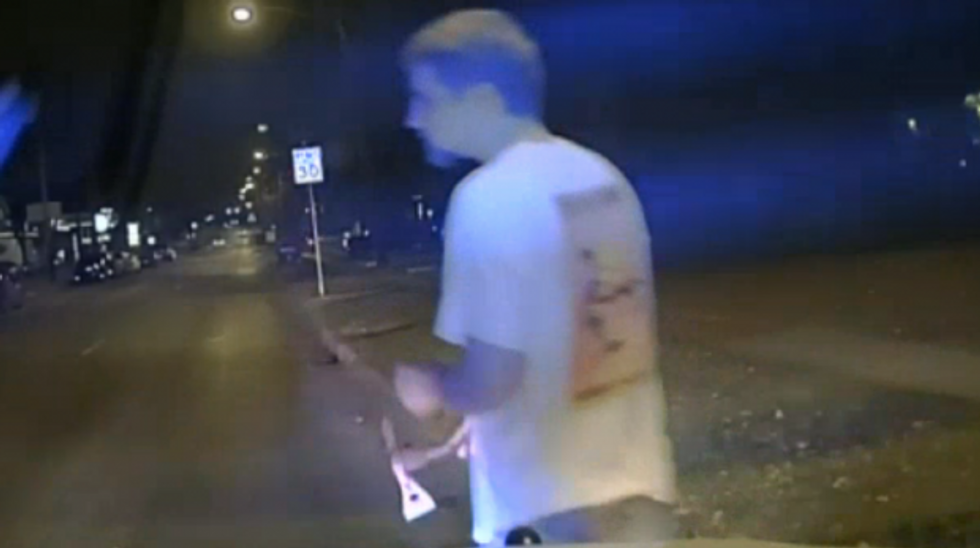 Screengrab via video released by Texas Rangers
The police-involved shooting takes just about 13 seconds to unfold after UNT police Cpl. Stephen Bean exits his patrol vehicle to confront the suspect, identified as Ryan McMillan.
The officer can be heard in the video ordering the suspect to "back away" several times.
As Bean retreats with his gun drawn, the armed student is seen continuing to walk towards the officer while still wielding the ax. He can also be heard shouting in the video, "Shoot me!"
Seconds later, Bean fired three shots at McMillan, ultimately killing him.
You can watch the moments leading up to the shooting via NBC DFW below, however, the video is paused before the actual shooting due to the graphic nature of the footage:
UNT Police Chief Ed Reynolds said the investigation into the shooting is still "active" and his department "will continue cooperating fully with the Rangers until the investigation is completed."
---