The head of a nationwide atheist group who is publicly calling upon hotel chains to offer up Bible-free accommodations has penned an op-ed directly responding to pastors and theologians who have patently dismissed his arguments against the holy book.
Dan Barker, co-president of the Freedom From Religion Foundation, told TheBlaze that he decided to publish his piece, titled, "Pastors' Defense of Hotel Bibles Got It All Wrong," after an attorney with his atheist advocacy group notified him of the pastors' story on TheBlaze.com.
"Maybe the driving point here is that: 'Atheists are no less qualified to understand the bible than anyone else,'" Barker said in an email to this author. "If the Bible needs experts, scholars, pastors, and theologians to explain what it 'really' means, then God did a bad job making it clear.
He continued, "The Gideon Bibles in hotel rooms do not come accompanied by any experts."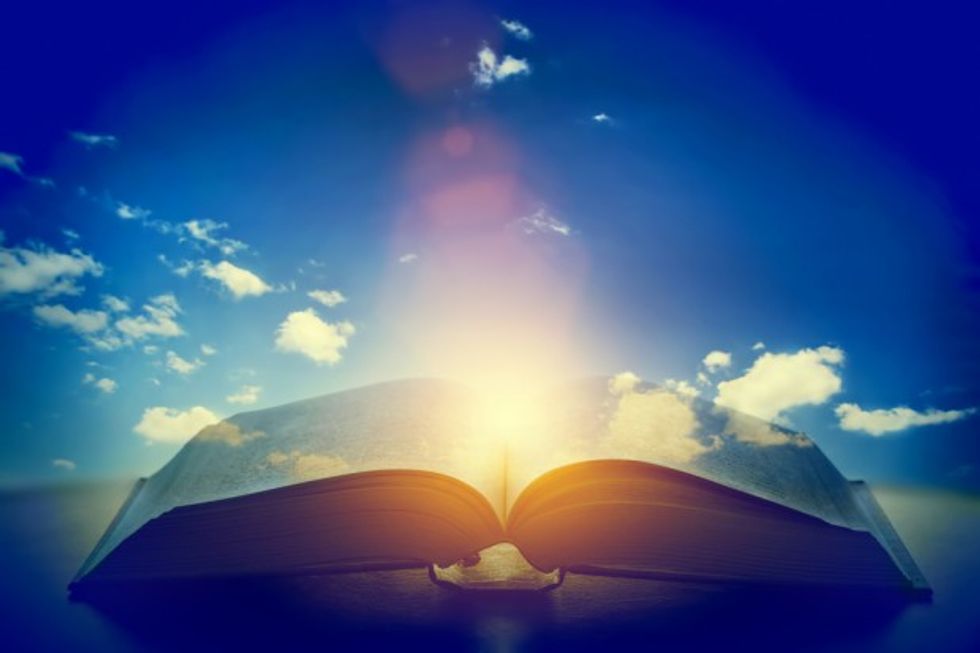 Photo credit: Shutterstock
As TheBlaze previously reported, the debate over hotel Bibles touched off after the Freedom From Religion Foundation began asking hotel chains to remove Bibles from rooms, citing content within that its leaders say calls for "killing nonbelievers."
But numerous faith leaders quickly reacted to claims by Barker and his wife, fellow Freedom From Religion Foundation co-president Annie Laurie Gaylor, calling their antics "mindless protest."
Barker responded to these grievances, though, by listing Bible verses that "call for the death of nonbelievers," and proclaimed that his upcoming book, "GOD: The Most Unpleasant Character in All Fiction," will document "dozens of biblical God-ordained genocides, bloodthirsty ethnic cleansing, infanticide, filicide, and angry pyromaniacal destruction of whole cities and cultures."
As for the faith leaders who pushed back against the notion that the Judeo-Christian scriptures call "for killing nonbelievers, apostates, gays, 'stubborn sons' and women who transgress biblical double standards," Barker said that they were merely trying to explain away the atrocities.
Photo credit: Shutterstock
"None of the Christians in Hallowell's article deny them. They excuse and 'explain' them. They insist that while those gruesome passages do exist, we atheists are 'creating a straw man argument' by complaining about the brutality," Barker wrote. "They accuse me of having a 'flat style of interpretation that does not recognize how themes are developed in the Bible or how some texts are limited in how they are applied.'"
He first took specific aim at claims made by author R.P. Nettlehorst:
In Hallowell's blog, author R.P. Nettlehorst, who accuses Annie Laurie and me of "utter ignorance," asks, "Does the Bible have stories of violence, does it list laws that are harsh, does it portray human beings and human societies behaving badly? Certainly." But he is dodging the point. Our claim is that it was the biblical God himself, not human societies, who acted in harsh, brutal and immoral ways. He has turned the straw man back on himself.

Nettlehorst posits that Jesus' words about loving God and loving others are at the center of what the bible "calls for." It is only a faithful Christian who would make the odd claim that the words of Jesus are the "center" of what the bible demands. Taking the bible as a whole, the center of gravity is not love, but jealousy—the jealous wrath of a deity who cannot stand his chosen people looking at a rival suitor and who must punish his straying lover with the spilling of blood.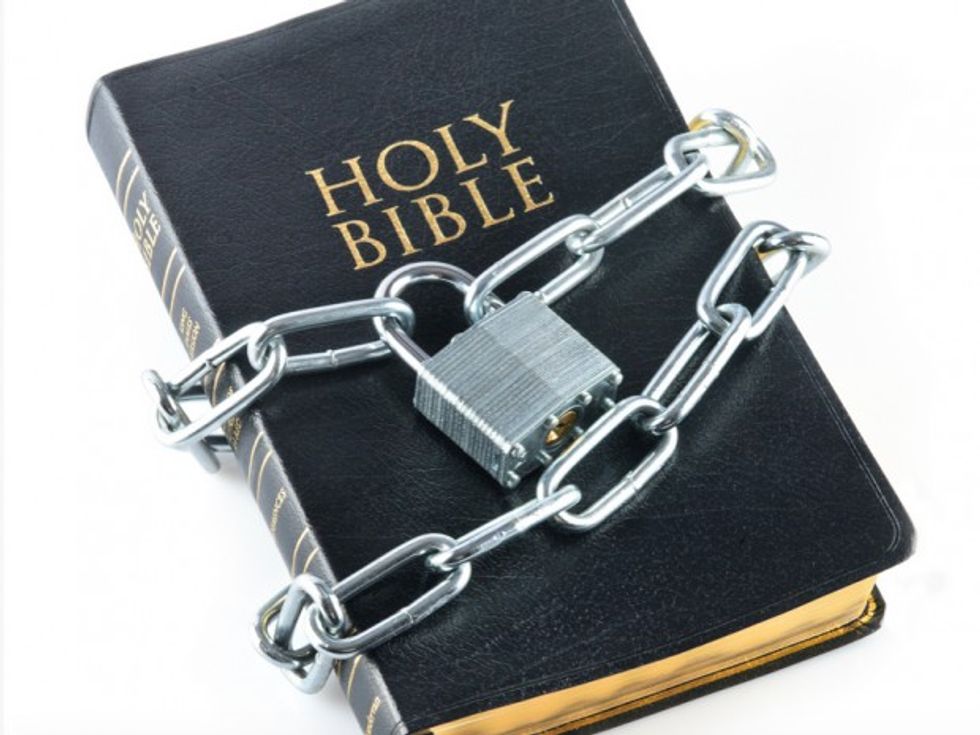 Photo credit: Shutterstock
Then ne moved on to push back against Dr. Michael Heiser's claim that the killing of unbelievers in the Bible was limited to "conquest for the land." Barker wrote:
 In many Old Testament passages, foreigners were not welcome in the land. Look at this racist hate crime committed in the light of day:

Just then one of the Israelites came and brought a Midianite woman into his family, in the sight of Moses and in the sight of the whole congregation of the Israelites. (Numbers 25:6)

The Midianites worshipped Baal Peor, not the Lord Jealous. One of the righteous priests, the furious grandson of the high priest Aaron, observed this blatant miscegenation and took things, literally, into his own hands:

When Phinehas son of Eleazar, son of Aaron the priest, saw it, he got up and left the congregation. Taking a spear in his hand, he went after the Israelite man into the tent, and pierced the two of them, the Israelite and the woman, through the belly. (Numbers 25:7–8)
Barker went on to share similar grievances to, once again, argue against hotels keeping Bibles in their guest rooms.
"The fact is that most hotels are pushing a religious text into each room that calls for my execution because I don't share the same religious views as the Gideons International," he said.
Read Barker's full arguments here, and see what the pastors had to say here.
--
Front page image via Shutterstock.com.
--
Follow the author of this story on Twitter and Facebook: