A Michigan killer imprisoned for murdering his brother with a butcher knife is suing the former food-service provider of the state Department of Corrections. The reason? Unsatisfying food options.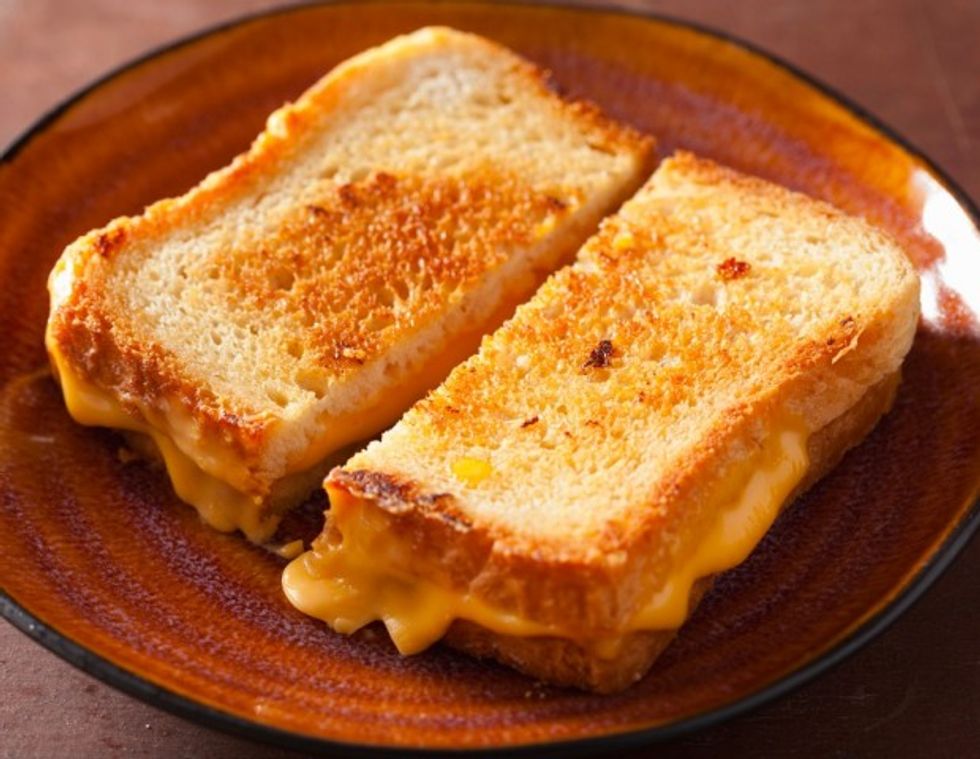 Photo credit: Shutterstock
Iatonda Taylor, 44, of Grand Rapids, who killed his brother, Moise Taylor, 36, over a decade ago, has a list of grievances to file with the food distributor, Aramark. His complaints include a range of unsatisfying food substitutions, including peanut butter and jelly sandwiches, which the prison swapped in place of waffles, a popular breakfast item among inmates.
While seemingly absurd at first glance, the the convicted killer insists that his concern is more a matter of bodily safety than mere nutrition.
According to the Michigan news site MLive.com, Taylor alleged that food substitutions like peach cobbler for bread pudding, and reconstituted scrambled eggs for grilled cheese, put Bellamy Creek Correctional Facility at risk for riots.
Paul Maloney, the U.S. District Judge overseeing the case, dismissed Taylor's claims. In an 11-page opinion, Maloney noted that the prisoner failed to demonstrate a constitutional rights violation.
Taylor claimed a near-riot occurred early in May, when Aramark ran out of waffles one morning and started to serve peanut butter and jelly sandwiches instead. Prisoners were agitated and allegedly threatened they would not move unless more waffles were brought to the prison from a nearby store.
When things got hostile, Taylor said he tried to leave the line, but other prisoners warned him that he would be a "sell-out" if he left. Officers at the prison threatened inmates with handcuffs and segregation. Additionally officers eventually arrived and did handcuff and remove some of the agitators.
After the waffle incident, Taylor, who says he was not involved in the protests, says he now lives in constant fear of a riot.
"To the extent that Plaintiff claims Defendants' food-substitution decisions placed Plaintiff at risk of a riot, he essentially alleges that Defendants failed to protect him from other inmates," Maloney wrote in his opinion.
He said that in order to make a constitutional claim regarding personal safety, Taylor would have to show defendants were deliberately indifferent to his risk of injury, and that reasonable fear for his safety was justified.
"Plaintiff fails to demonstrate that his fear of injury is reasonable," Maloney wrote.
The judge also dismissed Taylor's complaint that inmates were deprived of vital and nutritious food. The meal substitutes, though perhaps not ideal, were sufficient to sustain normal health.
Inmates filing lawsuits must adhere to a "three-strikes" rule designed to keep them from filing other lawsuits without paying fees.
If Taylor wants to appeal, he will have to pay a $505 filing fee. According to MLive.com, Judge Maloney determined that there exists no good-faith basis for appeal.
(H/T: MLive.com)
__
Front page image via Shutterstock.com.