James Beavers, a staff sergeant with the U.S. Army during Vietnam, died a few days before Thanksgiving at the age of 74.
Sadly, no relatives of his could be found after three weeks of searching.
While a Ft. Wayne, Indiana, funeral home — D.O. McComb and Sons — came through big and provided services and a burial with full military honors Thursday, the question remained: Who would show up?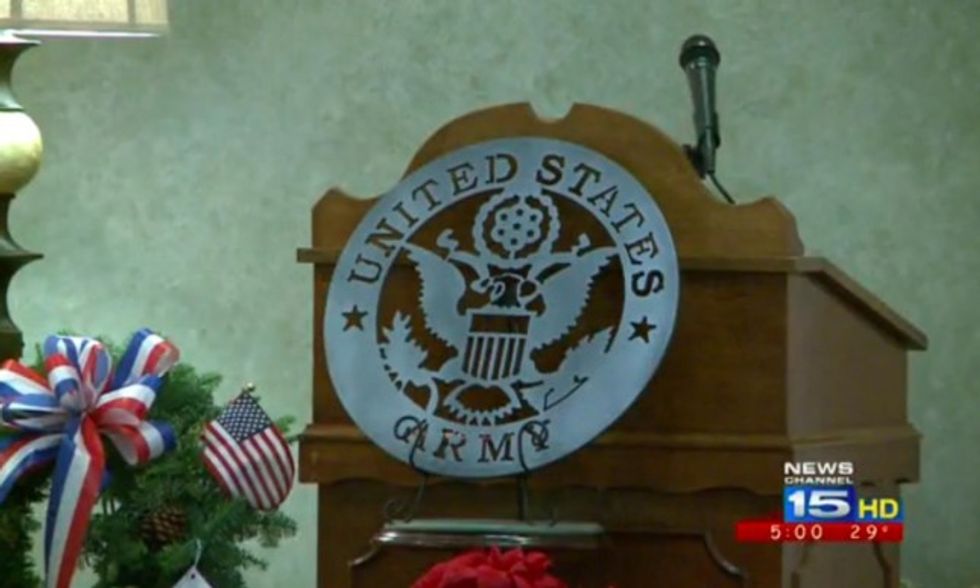 Image source: WANE-TV
Well, once word regarding Beavers' passing made its way across the social media universe, WANE-TV reported that thousands showed up to pay their respects at the funeral home.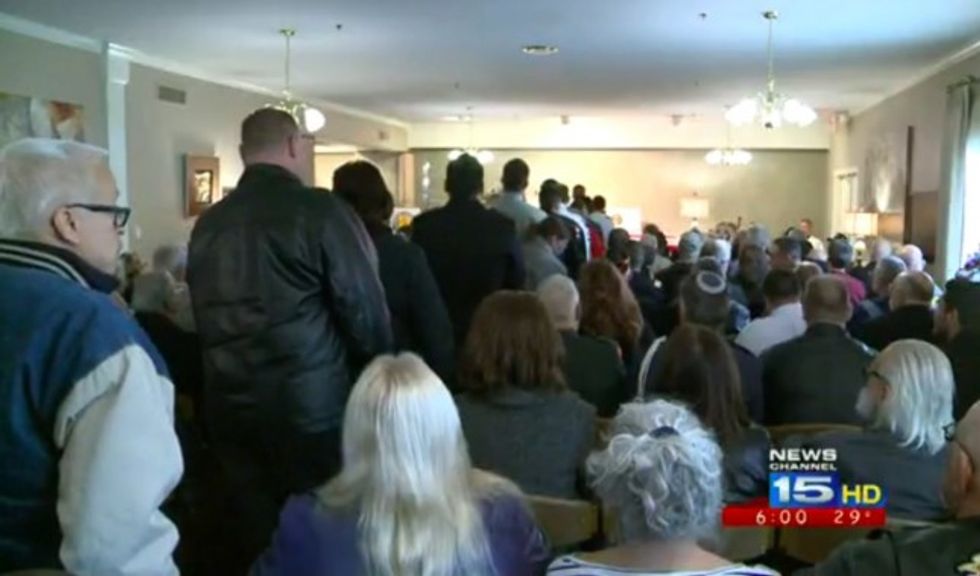 Image source: WANE-TV
And very few attendees ever met Staff Sgt. Beavers.
Veteran David Alderman, 38, traveled 900 miles from Moore, Oklahoma: "Heard it on the Internet and just paying my respects to another veteran," he told WANE.
"I found it across Facebook, and I felt I needed to be here because it's a brother in arms," Ryan Masten, a veteran from Battle Creek, Michigan, told the station. "Doesn't matter what war or who it is — it's family,"
While mail was coming in from faraway places like Hawaii and even Nigeria, the Indiana Patriot Guard got together and stood shoulder-to-shoulder outside the chapel, keeping a solemn watch.
"Doesn't matter that he doesn't have any family members that are known. What matters is that we're here today to show him that respect," Senior Chaplain for the Indiana Patriot Guard Pat Brase told WANE. "We're honored to be here. People take time out of their days to do this. There are still a lot of patriotic people in this country and we're glad to stand ... shoulder-to-shoulder with them today."
What's more, Brase told the station he believes Beavers' story can help other veterans who may be struggling since their time in the service.
"I think it comes from ... how the Vietnam veterans were treated when they came home," Brase added. "There's folks that are still trying to heal from their experience ... And in some way I hope that this can be a healing experience for some of them today."
Inside the funeral home the line stretched, down a hallway and through the main seating area, with veterans from far and wide approaching Beavers' flag-draped casket and offering salutes.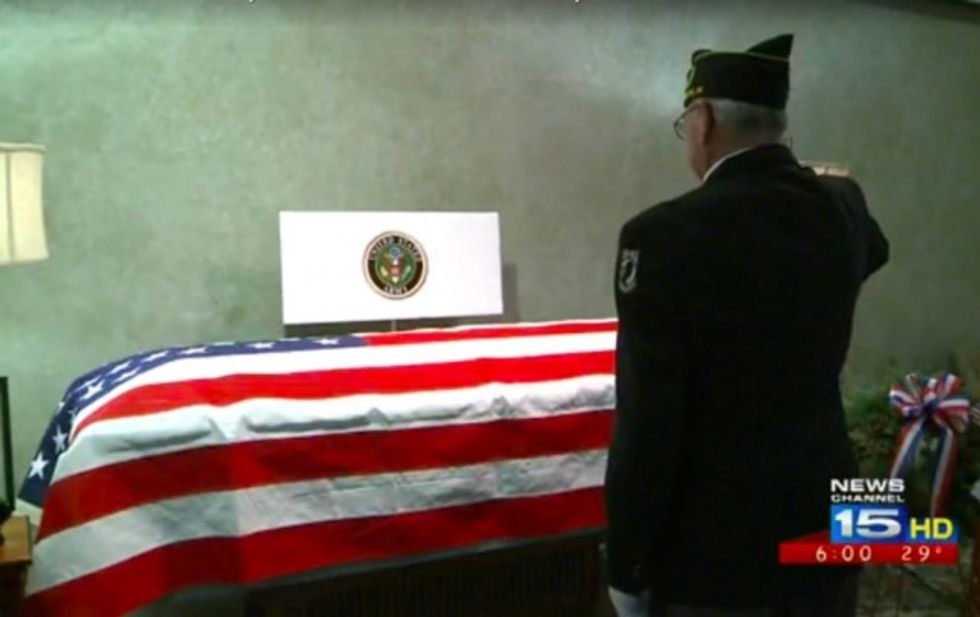 Image source: WANE-TV
"When one falls, it's good to come around and recognize them," Jack Van Burk, who serves in Security Forces for the Air Force, told WANE.
Aimmie Jenkins and her husband both serve in the military, and she brought her 11-year-old son, Andy, to Beavers' service because she wanted him to see the outpouring of support for himself.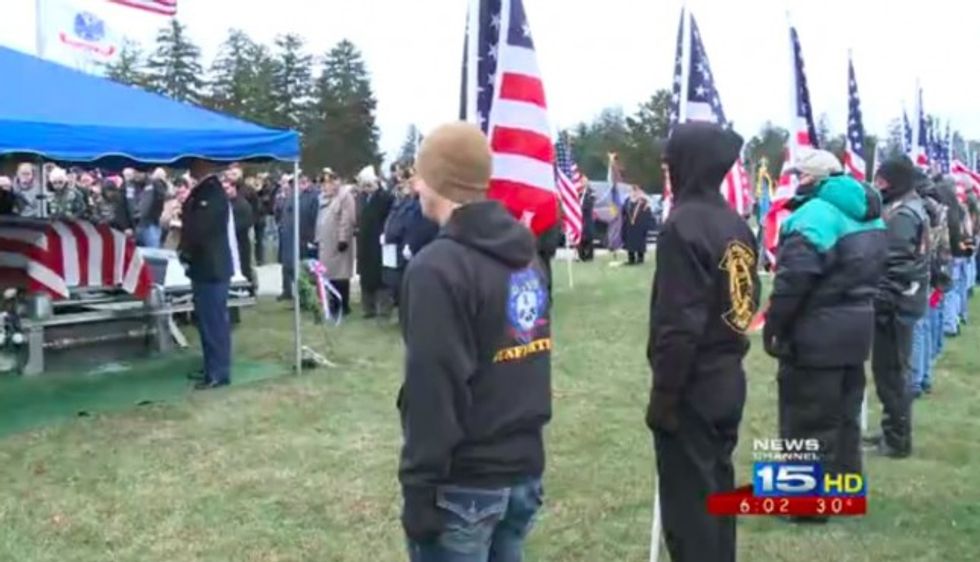 Image source: WANE-TV
"We have each other's backs. We're each other's battle buddies. We're going to be here for each other regardless of the situations," Jenkins told WANE. "Whether it's a stick of butter, a T-shirt that you need to borrow, or a funeral for a person you don't know, we're going to be there for you."
Richard Griswold was one of the few who attended Thursday's services who actually met Beavers — and his encounter a few years back left a lasting impression.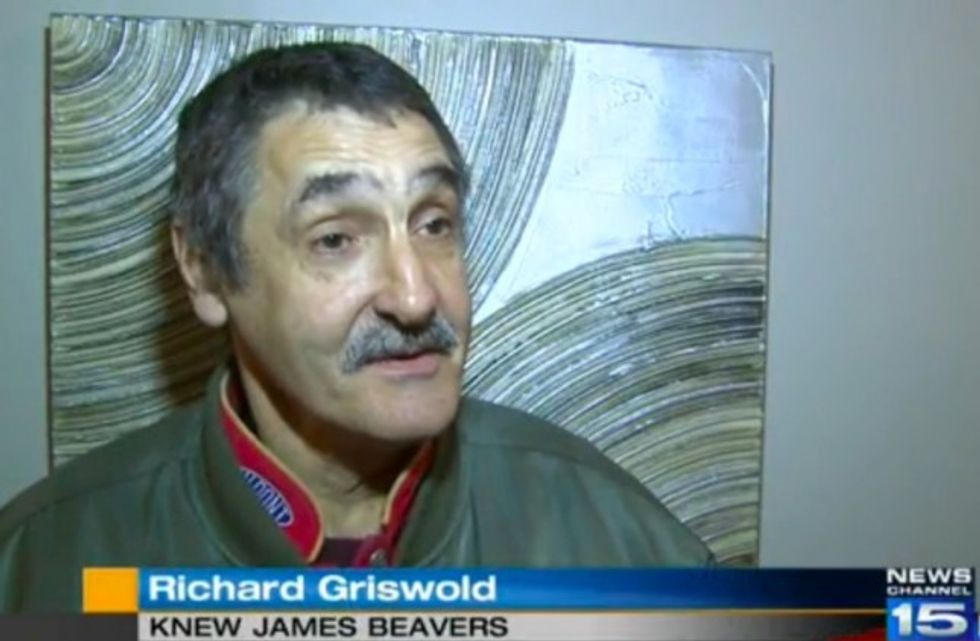 Image source: WANE-TV
"I kind of had a hunch it would turn out this good," Griswold told WANE. "He was an awesome fella that I can remember, spoke to me real kind and everything. It makes my life whole and complete knowing that he did what he did for our country."
A representative from the Vietnam Veterans of America during the funeral home service perhaps said it best.
"It was said James didn't have a family," he noted. "Based on the audience here today, I believe he does have a family — and that is all of us."