Just hours before federal agents raided the Midtown Manhattan apartment of Martin Shkreli, a live stream of Shkreli captured the moment he received a phone call from a "special agent."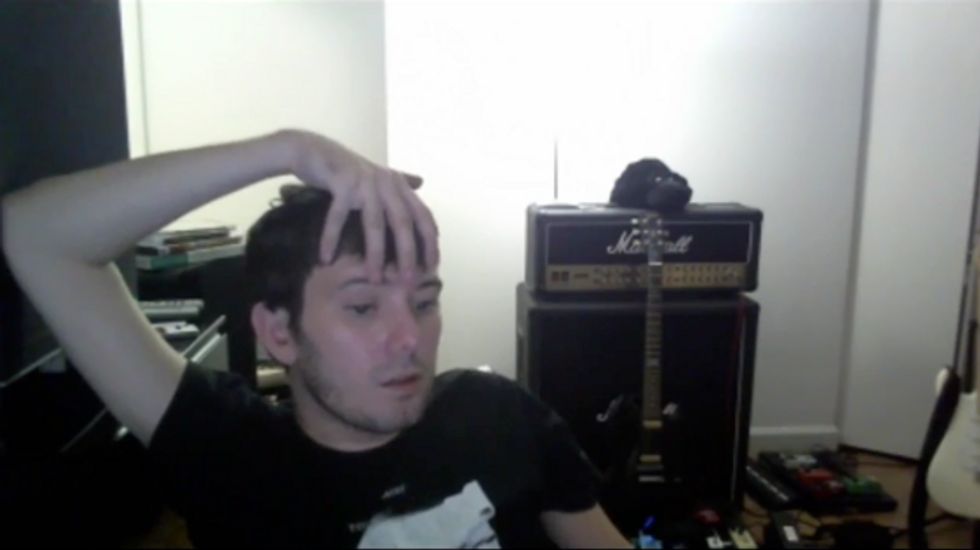 Image credit: Youtube/screenshot
During his Wednesday night live stream, about one-third of the way through, Shkreli apparently receives a call from a federal agent. After two "hellos" from Shkreli, you can hear the caller ID himself before Shkreli urgently ends the call.
"Hello, this is special agent..."
Beep.
It is not immediately clear if the caller was with the FBI or just a prank caller, but the timing couldn't have been better. It was just a short time later that Shkreli was arrested by the FBI on charges of securities fraud.
According to Patch.com, Shkreli apparently hosted multi-hour live streams most nights, typically "of himself futzing around his apartment while chatting with 'fans' online."
Watch the live stream below. The call comes in around 1:22:00:
(H/T: Patch.com)
—
Follow the author of this story on Twitter and Facebook:
[facebook //www.facebook.com/plugins/like.php?href=