After reviewing the immigration file of one of the San Bernardino shooting suspects, the chairman of the House Judiciary Committee slammed immigration officials for their "unacceptable" vetting process.
In a scathing statement provided to TheBlaze, Rep. Bob Goodlatte (R-Va.) said that it was clear that immigration officials did not properly vet the application of Tashfeen Malik, one of the suspects accused of fatally shooting 14 people at a social services facility in San Bernardino, California earlier this month. According to Goodlatte, Malik, who applied for a fiancé visa did not have proper documentation that she met her future husband in person in her file — a supposed requirement for the visa and entry to the U.S.
"What is worse, the immigration official reviewing Malik's application requested more evidence to ensure the two met in person, but it was never provided, and her visa was approved anyway," Goodlatte said.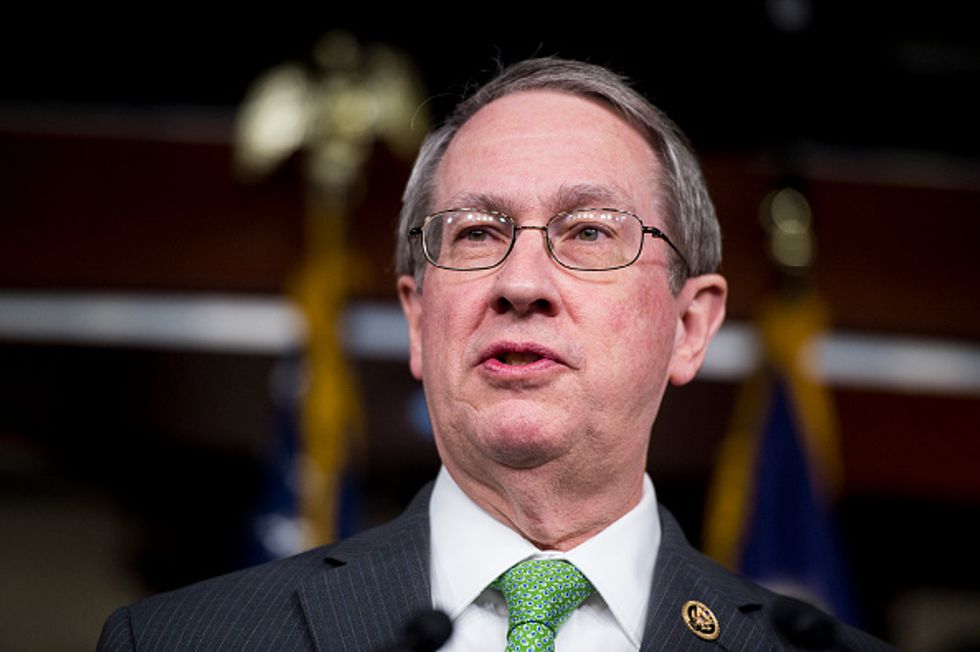 House Judiciary Chairman Bob Goodlatte, R-Va. (Photo By Bill Clark/CQ Roll Call)
"Visa security is critical to national security, and it's unacceptable that U.S. Citizenship and Immigration Services did not fully vet Malik's application and instead sloppily approved her visa," Goodlatte said.
According to a release from the committee, Malik's passport includes stamps with Arabic writings that needed to be translated in order to ensure that she visited Saudi Arabia at the same time as her husband-to-be, Syed Farook, in 2013. However, there is no record of that translation.
Furthermore, Malik only had a 60-day visa for the country, which she entered around June 4, 2013. Farook entered Saudi Arabia on Oct. 1, 2013 and left just a couple of weeks later on Oct. 20. According to Goodlatte, it is unlikely that the two were in the country at the same time.
Goodlatte said that "since the Obama administration refuses to take the steps necessary to fully vet visa applicants," the Judiciary Committee is working on legislation that would overhaul the visa vetting process which has been heavily scrutinized in the wake of the San Bernardino shooting — especially after the damning realization that Malik reportedly expressed her support for the Islamic State on social media prior to her obtaining the visa.
Rep. Vern Buchanan (R-Fla.) introduced legislation this week that calls for the screening of social media posts of visa applicants. The Judiciary Committee's own legislation tackling the visa security is expected to be introduced soon.