Sen. Lindsey Graham (R-S.C.) will end his presidential campaign, he told CNN on Monday morning.
"I'm going to suspend my campaign. I'm not going to suspend my desire to help the country," Graham said. "I've hit a wall here."
Graham polled at less than 1 percent nationally. He also failed to secure strong poll numbers in his home state of South Carolina, a key state in the primary process.
"At the end of the day, I'm not going to be competitive in my state," he said. "I'm not going to be competitive outside my state."
Graham's low poll numbers meant that the senator never qualified for a prime-time GOP debate. He also failed to qualify for one of the undercard debates.
"My biggest problem is a lot of people like what I say, but not a lot of people hear it," he said. "I don't want to be the undercard voice. I cannot tell you how frustrating it has been to have spent all this time and effort preparing myself to be commander in chief and to be put at the 'kiddie table.'"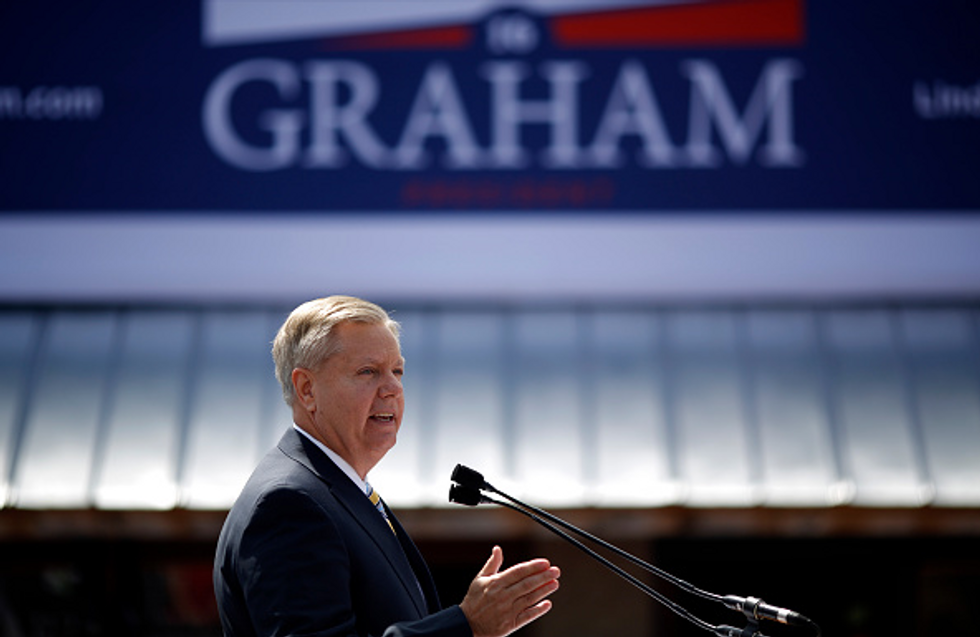 U.S. Sen. Lindsey Graham announced Monday that he was suspending his campaign for president. (Luke Sharrett/Bloomberg via Getty Images)
Of the debate format, Graham advised Republican leaders, "Never do this again."
Graham said that he hopes the Republican Party commits to a strong foreign policy.
"Here's what I predict: I think the nominee of our party is going to adopt my plan when it comes time to articulate how to destroy ISIL," he said. "We've fallen short here, but the fight continues. To those who are doing the fighting, I want to be your voice. To those in the Republican Party who want to win, check my plan out. Hillary, if you get to be president, I'll help you where I can. I hope you're not. But if you are, I'll be there to help you win a war we can't afford to lose."