The Chattanooga Police Department has released the names of the five officers who helped take out Muhammad Youssef Abdulazeez, the man who killed five service members July 16.
With the permission of the officers, police Chief Fred Fletcher revealed the names on Monday: Officer Sean O'Brien, Officer Grover Wilson, Officer Jeff Lancaster, Officer Kevin Flanagan and Officer Lucas Timmons.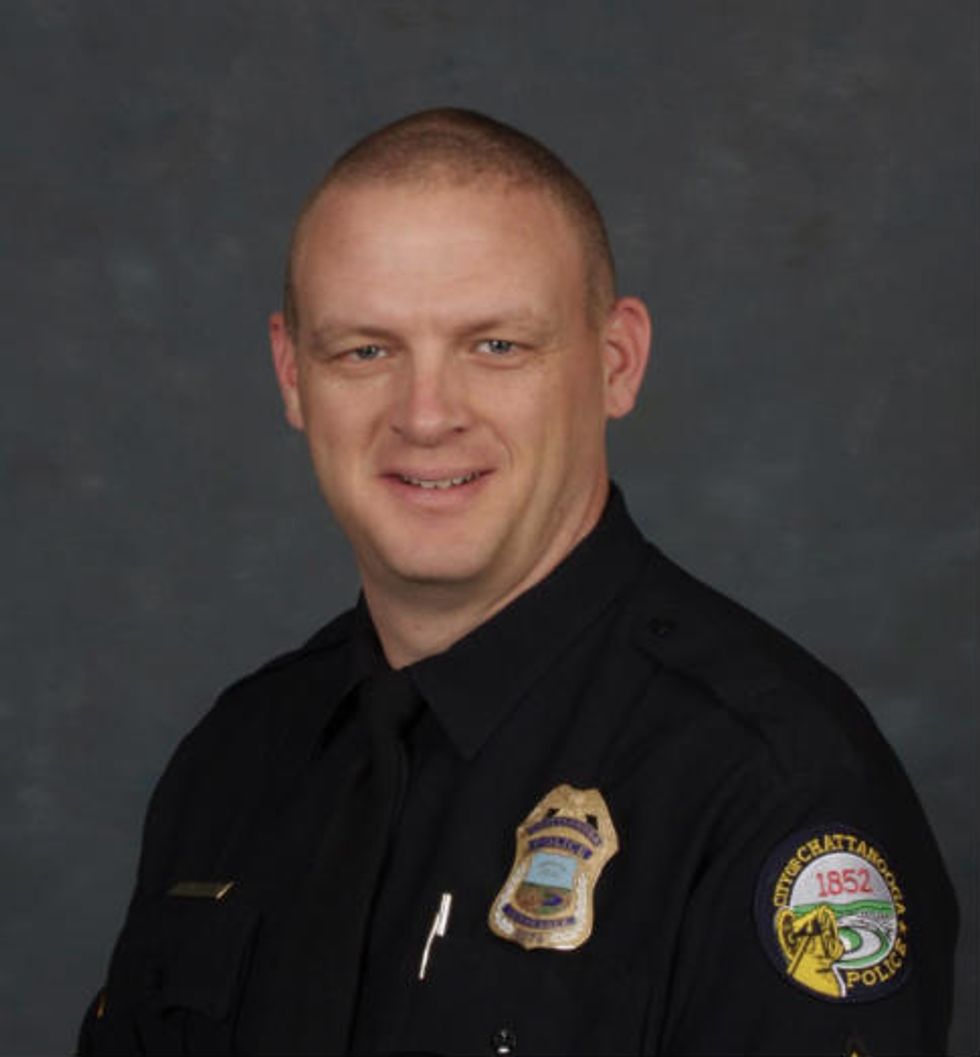 Officer Sean O'Brien (Image source: WTVC-TV)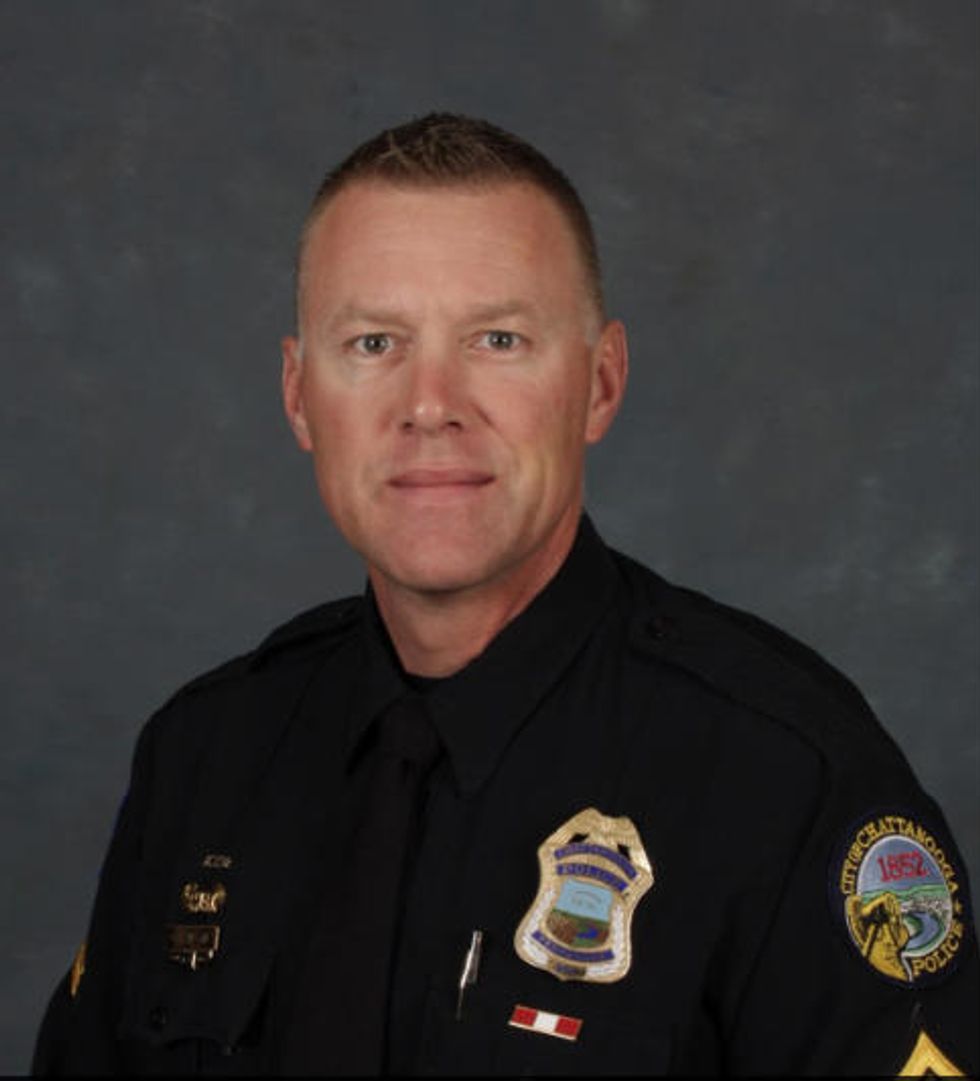 Officer Grover Wilson III (Image source: WTVC-TV)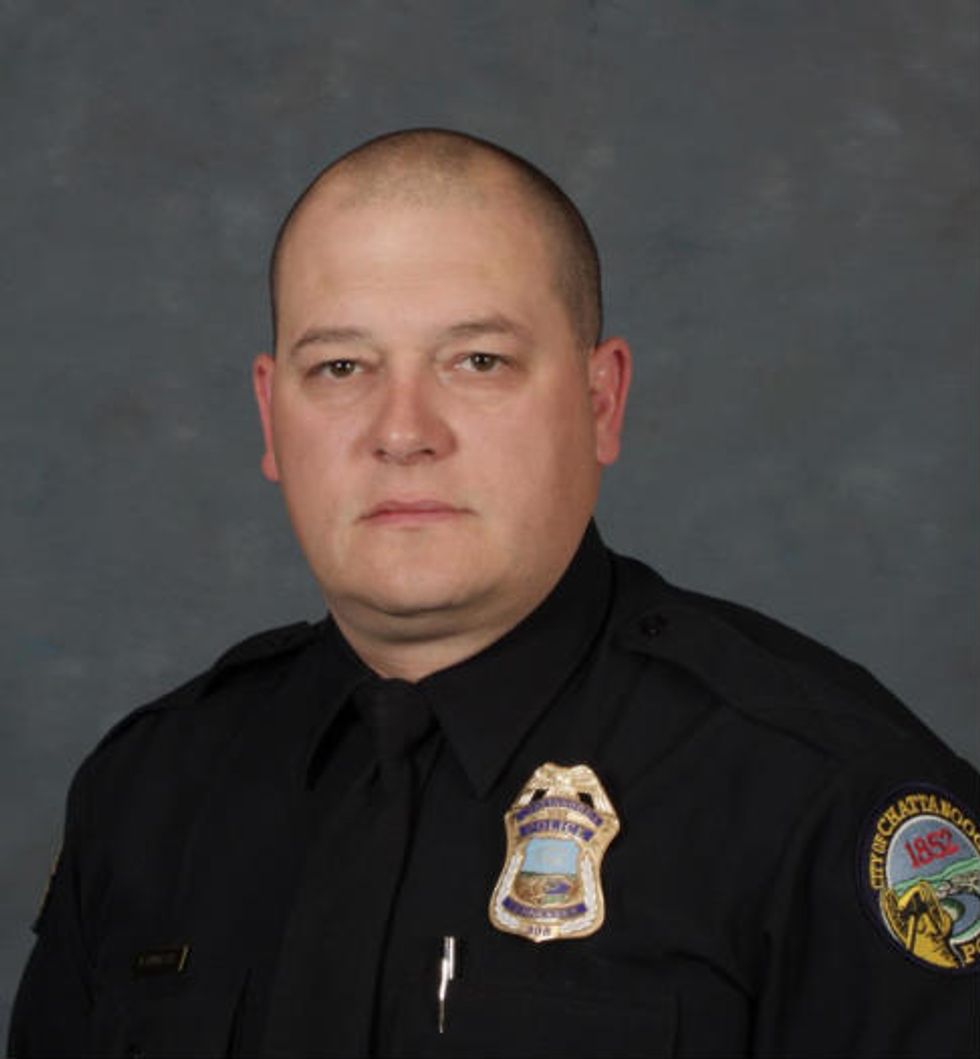 Officer Jeff Lancaster (Image source: WTVC-TV)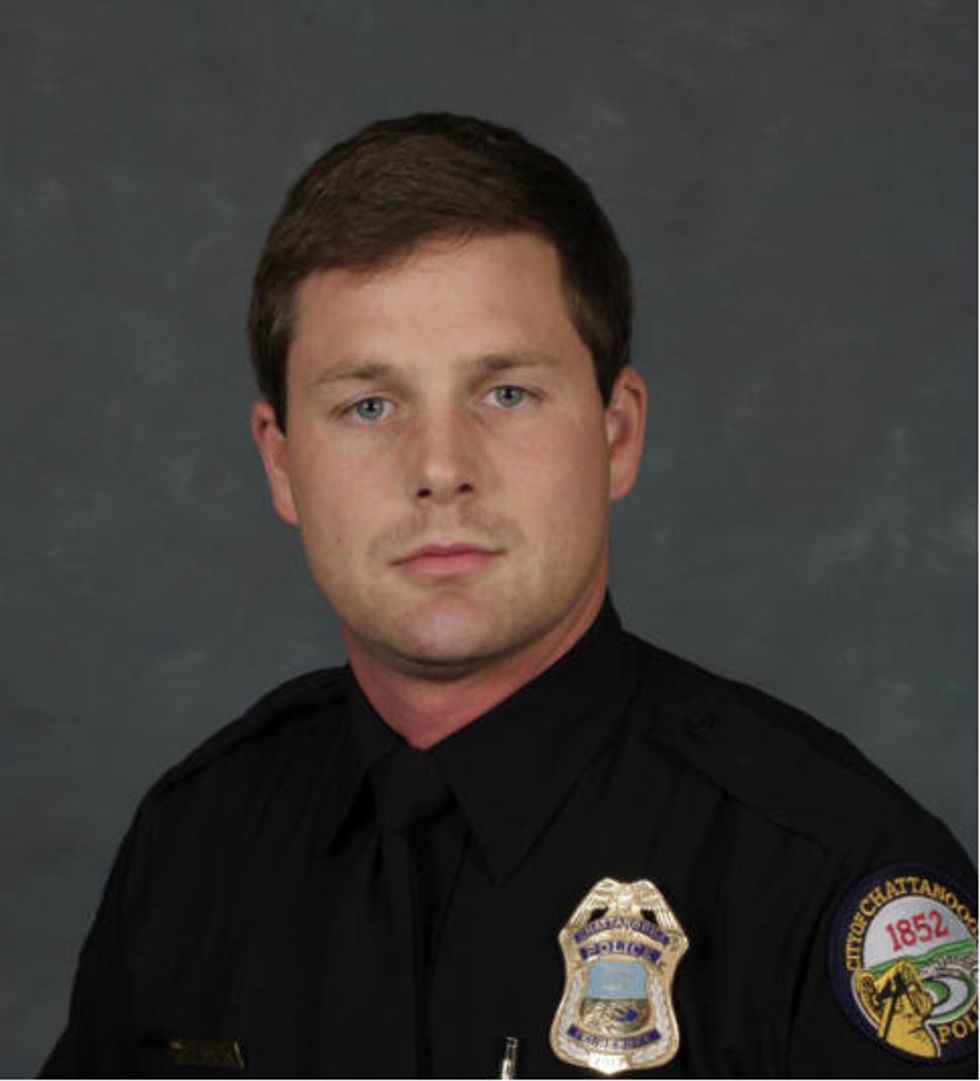 Keven Flanagan (Image source: WTVC-TV)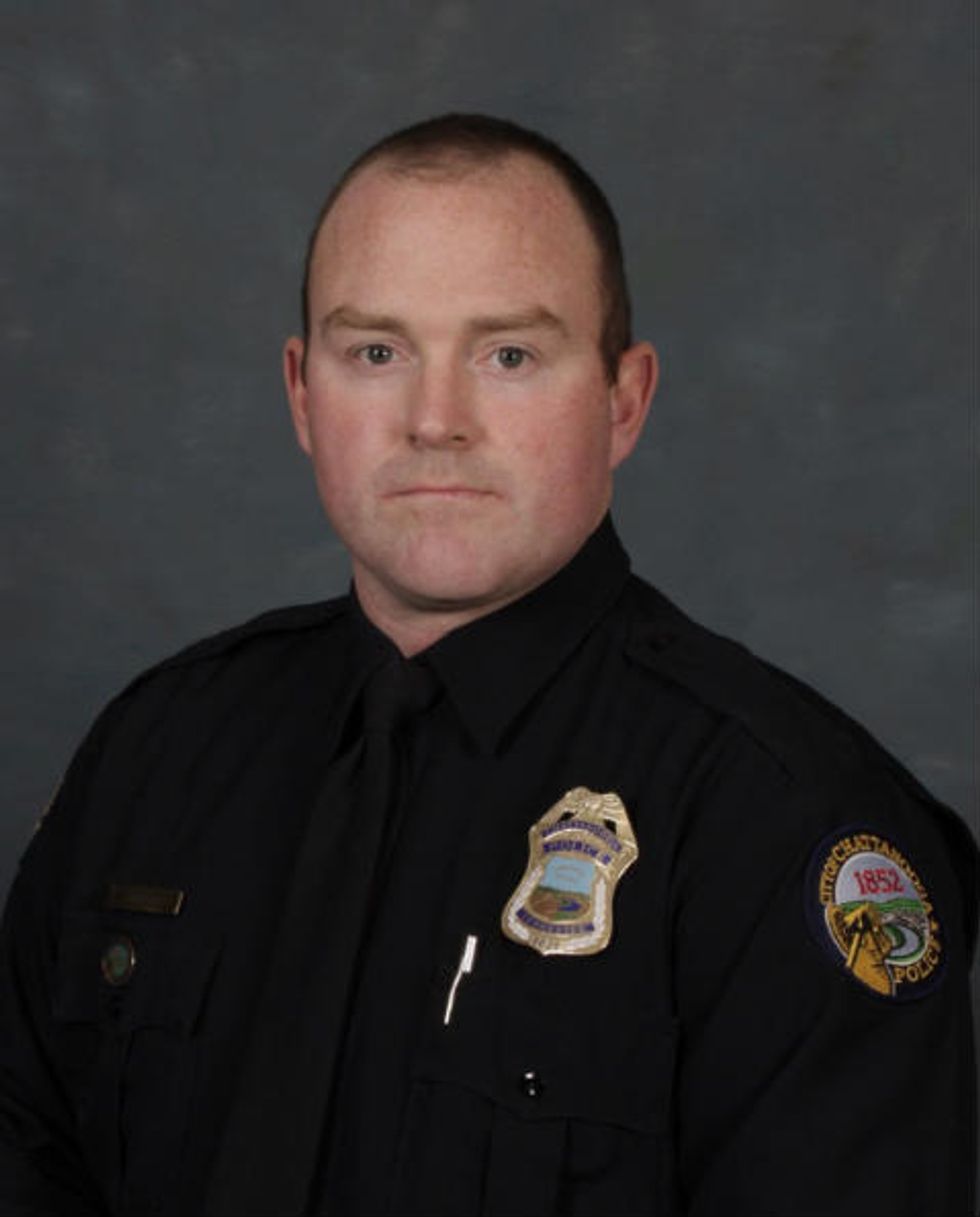 Officer Lucas Timmons (Image source: WTVC-TV)
"The officers who fired their weapons on this tragic day did so in heroic defense of themselves and others," Fletcher told WTVC-TV. "There is no evidence that this use of force was anything other than justified. I am proud of their actions and humbled by the risks they faced."
The five officers were called to military facilities, where Abdulazeez, the gunman, and five U.S. service members died. Authorities labeled it a "terrorist" attack.
"On July 16, 2015, Chattanooga's character was tested, beginning with our police officers," Chattanooga mayor Andy Berke said Monday, once the names of the officers were released. "When it would have been reasonable to delay, or to turn away, our officers bravely rushed toward danger."
"These officers operated as they had been trained, ensuring the incident was over as quickly as possible," Berke continued. "Their brave actions that day, and the compassion and kindness shown by our community on the days and weeks to follow, showed the nation – and the world – our character."
(H/T: WTVC-TV)
–
Follow Jon Street (@JonStreet) on Twitter