A winter illustration by a Hungarian artist has left many on social media befuddled as they hunt for a hidden panda among a sea of snowmen.
Gergely Dudás posted his illustration to his Facebook page and urged his followers to spot the panda.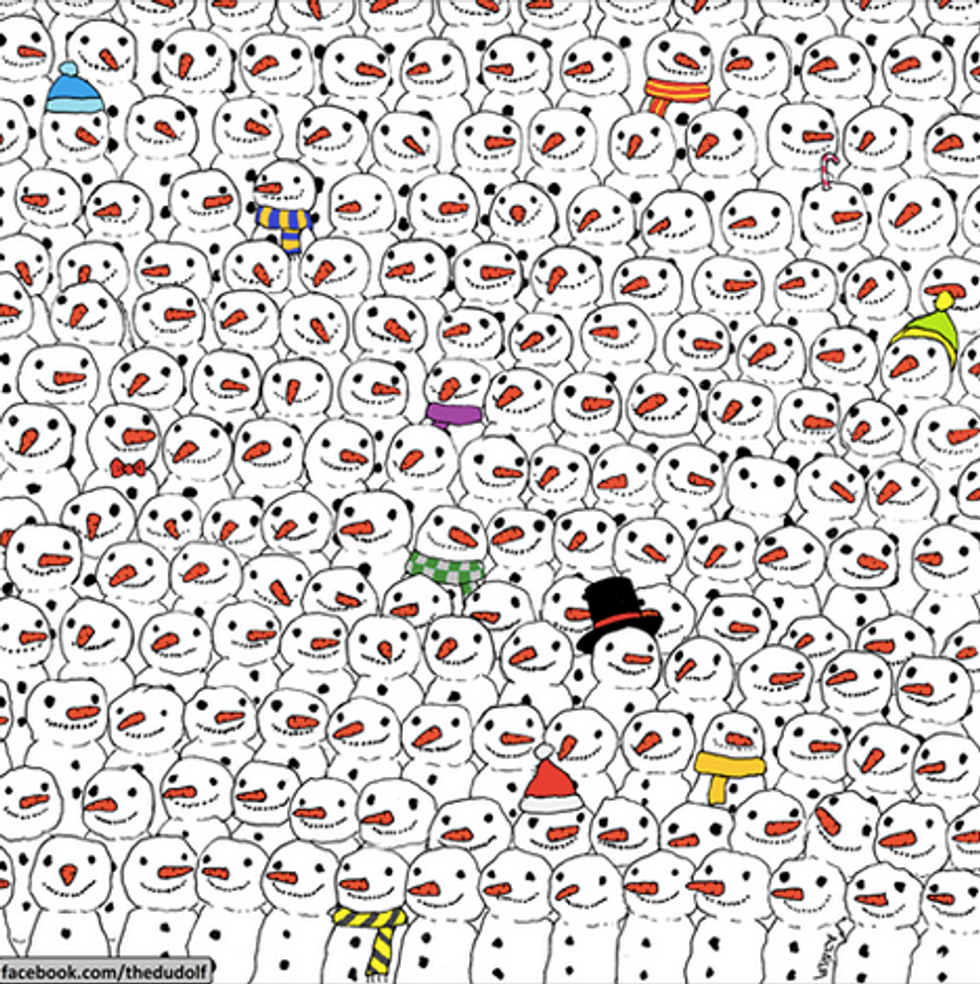 Image via Facebook/Dudolf
According to the Daily Mail, the artist said that the "popularity of the 'panda' picture amazed me. I still can't believe it, but it makes me really happy! Glad to see how people like something I made."
Take a look:
In case you're struggling to find the panda, look at the eighth row from the top and the fourth column from the right.
---