Sen. Ted Cruz (R-Texas) continues to double down on his hardline immigration rhetoric, blasting "establishment Republicans" who support a form of amnesty.
In an interview with the National Review published Monday, the Republican presidential hopeful said he is confident he would win "markedly more of the Hispanic vote in 2016" — but rejected the conventional wisdom on how to do it.
"I think the establishment Republicans who are pitching the theory that Republicans must embrace amnesty in order to win Hispanic votes — and in order to have a chance at winning the election — are engaged in fiction writing and fraud on a massive level," Cruz said.
He added, "The data do not support that preposterous theory."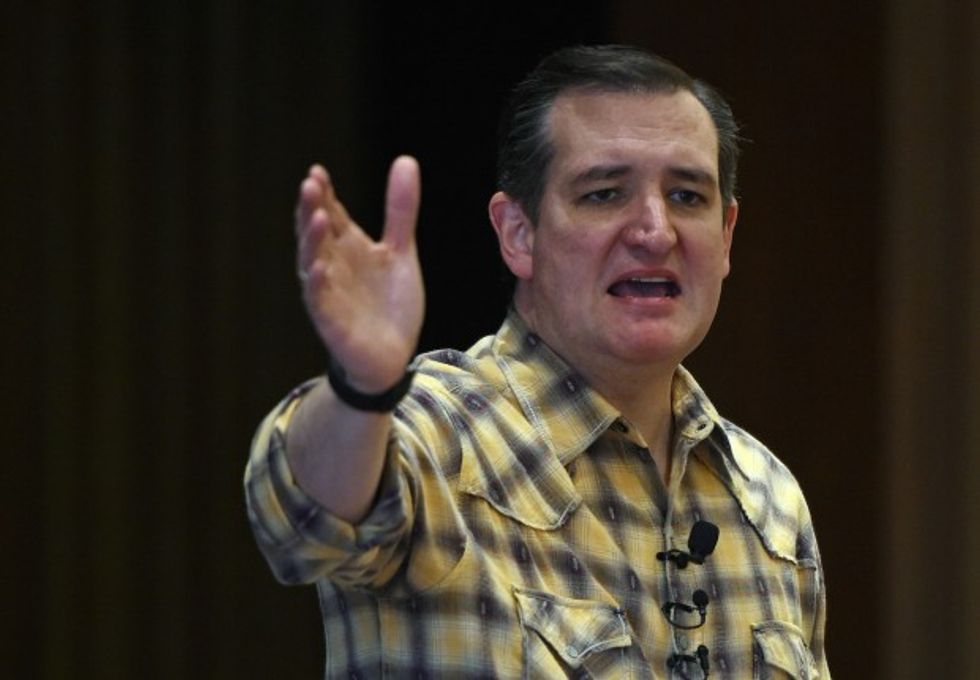 Ethan Miller/Getty Images
Cruz's comments come after he was put on the defensive by 2016 rival Sen. Marco Rubio (R-Fla.), who noted in the last Republican debate that Cruz previously seemed to support legalizing the millions of individuals in the U.S. illegally. Since the interview, Cruz has fought the assertion in tense interviews with Fox News hosts Bret Baier and Greta Van Susteren. He has also pledged not to support any form of amnesty.
In the National Review interview, Cruz also took jabs at Rubio and predicted he will the "conservative candidate" who faces off against a "moderate candidate." The Texas senator declined to predict who the moderate would be, but suggested it could be Rubio.
"Marco is perceived by many to be the most formidable candidate in the moderate lane. But he has serious competition in the moderate lane," Cruz told the publication.
"Look, the winner of the moderate lane has to win New Hampshire. And right now there are a number of moderates who are competing vigorously for New Hampshire, and at this point it is not clear to me who will win."
—
Follow the author of this story on Twitter and Facebook: