Democratic presidential candidate Hillary Clinton wants to triple federal spending toward finding a cure for Alzheimer's disease in 10 years.
The former secretary of state and first lady was set to talk about her plan in Iowa Tuesday to spend $2 billion, up from the current $586 million.
"We owe it to the millions of families who stay up at night worrying about their parents and loved ones afflicted by this terrible disease and facing the hard reality of the long goodbye to make research investments that will prevent, effectively treat and make a cure possible by 2025," Clinton said in a statement ahead of an Iowa event with former Iowa Gov. and current Obama Agriculture Secretary Tom Vilsack.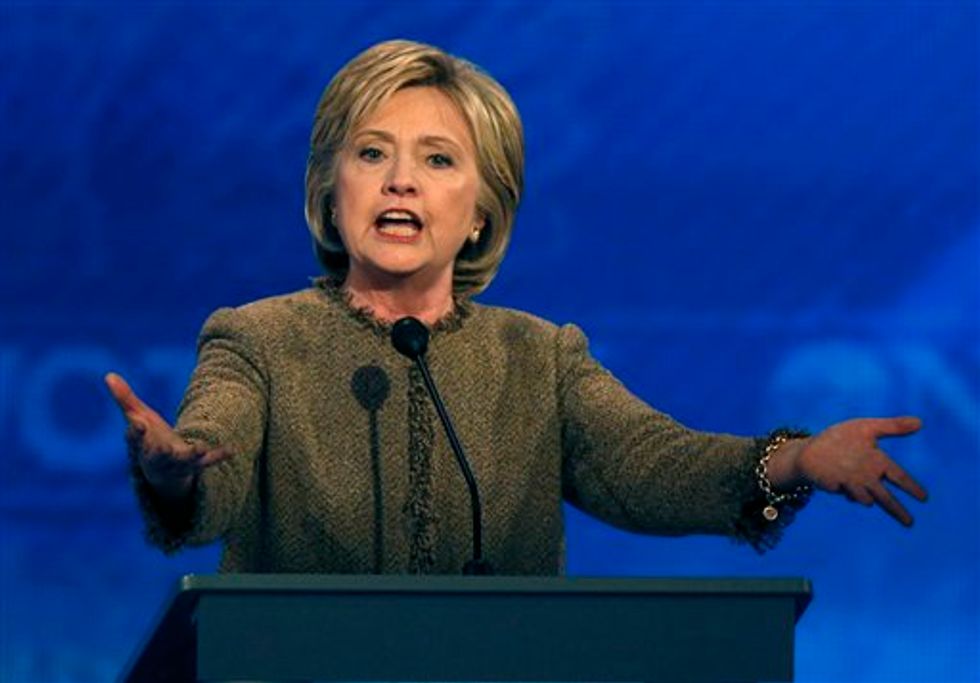 Hillary Clinton speaks during a Democratic presidential primary debate Dec. 19 at Saint Anselm College in Manchester, New Hampshire. (AP Photo/Jim Cole)
Clinton holds a significant lead in Iowa over her nearest Democratic opponent, Vermont Sen. Bernie Sanders.
"The best scientific minds tell us we have a real chance to make groundbreaking progress on curing this disease and relieving the pain so many families feel every day," Clinton said. "My plan will set us on that course."
About 5 million Americans have Alzheimer's, and that number is expected to increase to 15 million by 2050.
The Clinton plan calls for ensuring predictable funding source for Alzheimer's research and to appoint "a top-flight team" to oversee the initiative.
The proposal could be key for older voters, as the campaign news release says that "Alzheimer's is the sixth-leading cause of death in the United States and is the only cause in the top 10 that we cannot currently prevent, cure or even slow."